Back to selection
Hawaii International Film Festival Announces its 2017 Lineup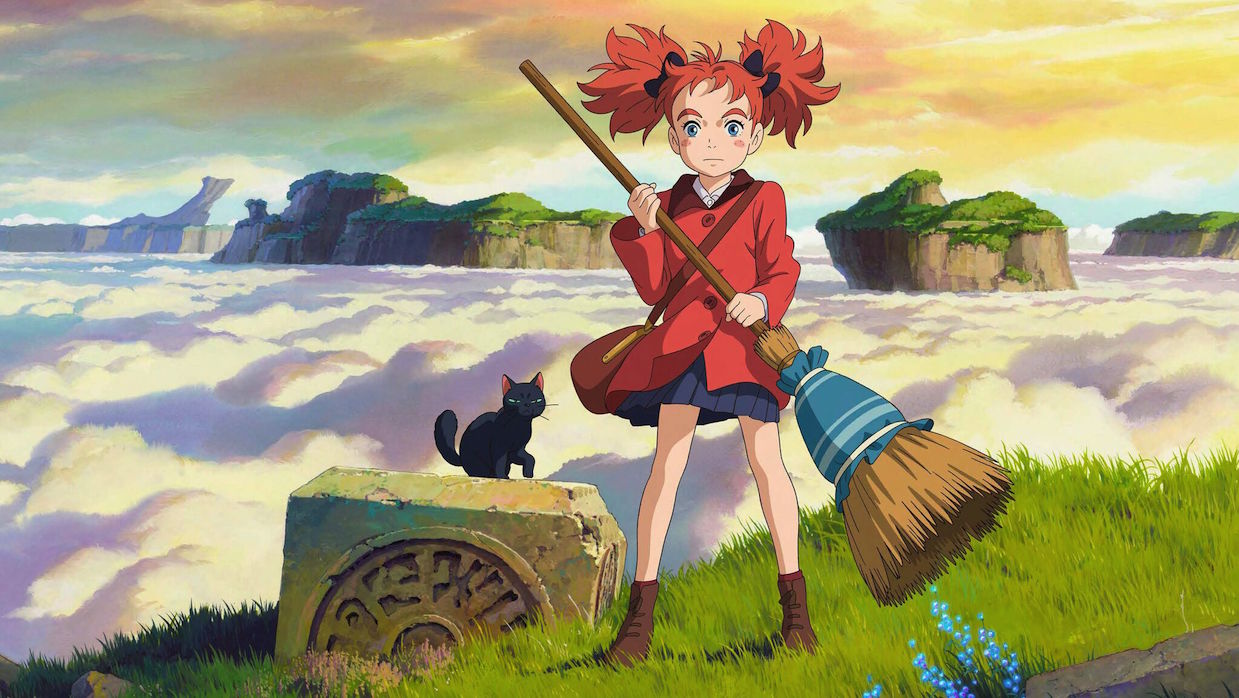 Mary and the Witch
We covered last year's Hawaii International Film Festival — its 35th edition — and now the fest is back for another year. Asian box-office sensations, Cannes art-house favorites, and a particularly strong lineup of indigenous Pacific filmmaking highlight this year's edition, which runs November 2-12 in Oahu. Long a bastion of Pacific Rim and specifically Pacific Islander story-telling, the festival this year brings forth a new competition for films made in Hawaii, highlighted by the Closing Night world premiere of Alexander Bocchieri's Go For Broke: An Origin Story, a narrative feature based on the famed 442nd Infantry Regiment, a World War II combat unit comprised of Japanese Americans that is still the most decorated unit in the history of the American armed services.
"We are proud to be the longstanding film festival of record for the Pacific and we've really taken that to heart this year by mounting our first ever competition section for films made in Hawaii." said Beckie Stocchetti, HIFF's new Executive Director. "As the trendsetter for content in the Pacific, it is our mission to promote these works from breakthrough emerging talent to established filmmakers."
The festival opens November 2nd with Mary and the Witch's Flower, the new effort from rising Japanese animation star Hiromasa Yonebayashi (When Marie Was There; The Secret World of Arrietty). Solidifying its status as a go-to destination for Asian box-office hits and genre favorites, HIFF will also host the international or North American premieres of such titles as Lee Won-Tae's Joseon-Dynasty-set thriller Man of Will (yet another example of patriotic Koreans vs. their Japanese overlords), Kim Sung-ho's Korean-foodie film Notebook From My Mother, Gerardo Calagui's Those Long Haired Nights (a Manila-set tale of three transgendered women during one long night), Lee An-kyu's A Special Lady (on a female gangland boss), and Masato Harada's shogunate battlefield epic, Sekigahara (with the entertainingly verbose Harada in attendance). Veterans such as Kiyoshi Kurosawa (Before We Vanish), Hong Sang-soo (The Day After), Naoko Ogigami (Close-knit), and Ann Hui (Our Time Will Come) also return to the line-up.
Spotlights on climate change and food in film flesh out the festival's program. "As climate change becomes the greatest crisis of our time, it is even more important to be informed and to discuss what is happening around the world, including our backyard, and how to act via call-to-action to preserve our beautiful communities for future generations," notes head programmer Anderson Le.
More information can be found at www.hiff.org.