Back to selection
Pingyao Year Zero: A Report from China's First Authority-Approved, Privately Operated Film Festival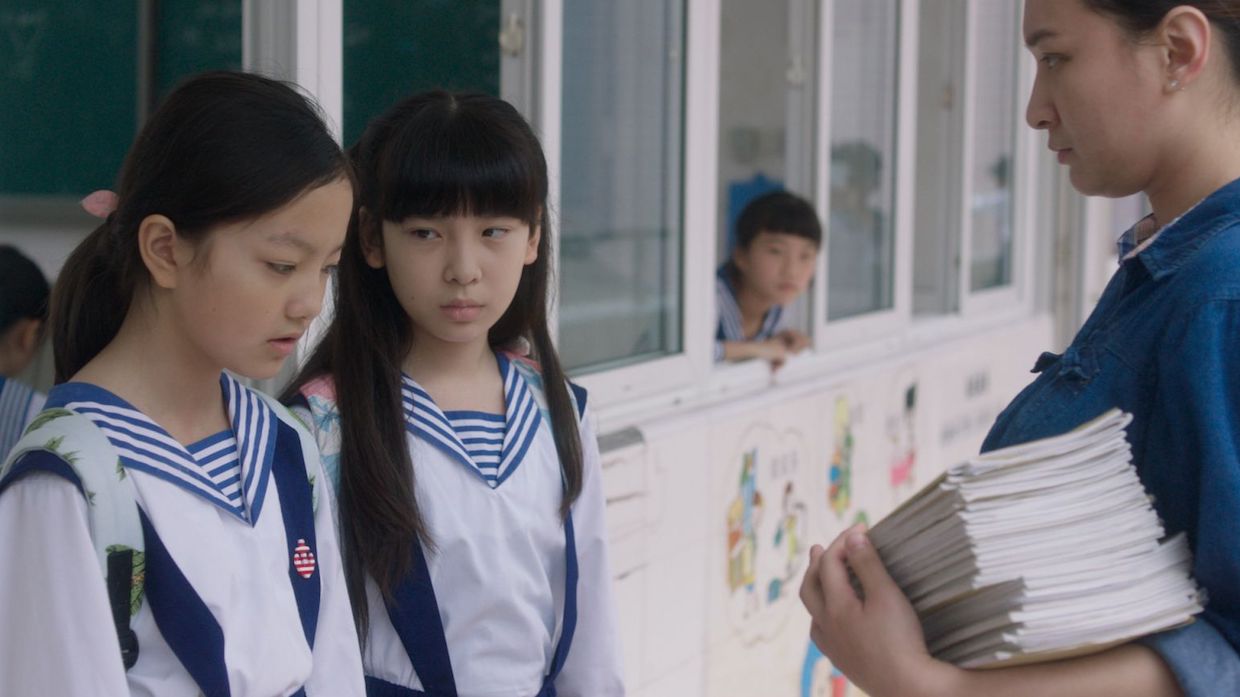 Angels Wear White
Much has been written on the proliferation of film festivals over the last two decades or so. Tentacular events in whose midst commercial imperatives and nobler intentions (or alleged such) dialectically coexist, festivals can be many things, but rarely do they feel as vital and unprecedented as the first edition of the Pingyao Crouching Tiger Hidden Dragon International Film Festival (PYIFF). Unprecedented indeed it was, for the festival founded by the Chinese director Jia Zhangke is the first ever in China to be approved by the authorities but operated by a private company. This organizational set-up allowed its founder and artistic director, Italian sinologist and festival manufacturer Marco Müller, a significant amount of — if not freedom — room to maneuver. Both, in fact, conceded that the censors were heedful interlocutors with whom it was possible to entertain a dialogue rather than mere inflexible bureaucrats.
The variety and, in some cases, political audacity of the films selected and approved for the festival corroborated such claims. One film in particular showed the extent to which a Chinese film can be critical of the very society that, through the State Administration of Press, Publication, Radio, Film and Television of the People's Republic of China (SAPPRFT), has officially been deemed fit for a public festival screening. Screened in both Venice (Official Competition) and Toronto (Contemporary World Cinema), Vivian Qu's Angels Wear White maps the societal structure that first enables, and then normalizes, sexual assault — against two children, in the film's case. Timely to say the least, Angels hardly shows or dwells on the crime itself, exploring instead the systemic dynamics of a culture that (in)directly isolates the victim and condones the perpetrator.
Avoiding Manichean divisions between goodies and baddies, the film exposes — without moralism of any sort — the collective responsibility of a society (Chinese in this case, but universal in its comparable forms) where everyone partakes, to varying degrees, of the cover-up. Extraneous to this web of passive complicity, which the director investigates with detective-like accuracy, is the victim alone, deprived of any support except her own. In describing this intimate desolation, the film sublimates realism into moments of metaphysical absorption, like when the young protagonist seeks refuge under the waving skirt of a giant statue of Marilyn Monroe. Like a Marco Ferreri movie, Vivian Qu rips into the violent imbalance of gendered conventions by measuring the totems of femininity against those who have to live up to them. In doing so, she shows the extent to which personal will and accountability are dwarfed by superstructural mass collusion, self-interest and conformism, which form the very preconditions for abuse to first occur and then go unpunished.
Hanging somewhere between industry satire, cinematographic history lesson and documentary romcom, Peng Xiaolian's Please Remember Me rescues an endangered past from the amnesiac fury of "progress." When young provincial starlet Caiyun moves to Shanghai looking for fame in the film industry, she meets her childhood playmate Ah Wei, who's working on a documentary about Zhao Dan, a movie star from the golden age of Chinese cinema. Appearing in the film as herself is Huang Zongying, Zhao Dan's co-star and one-time partner. United professionally as well as romantically, the celluloid couple went through as much on screen as they did off, transitioning from the glittering celebrity culture of '30s and '40s Shanghai to the ideological austerity of communist China. Their story serves as a pretext to reconstruct a legendary chapter of Chinese cinema and deliver its history from neglect — like Ah Wei's flat in the film, it's at risk of being demolished and consigned to oblivion. Please Remember Me also describes the seismic changes Shanghai underwent from cosmopolitan colonial outpost to socialist metropolis up until its current configuration as a sanctuary of turbo-capitalism with "Chinese Characteristics." Successfully fusing meta-fiction with documentary, Peng Xiaolian's film never lapses into didacticism even when stressing the importance of historical awareness for the present and future of Chinese cinema. When Caiyun manages to land a job with a big director by the end of the film, the film's mood remains (un)equivocally bittersweet, as if wary of what this coveted future in showbiz might bring.
A somewhat similar, skeptical aftertaste lingers in the spectator's palate at the end of Li Jiaxi's However, a kaleidoscopic high school flick about the ambitions of a group of kids from the provinces. Shot in Shanxi, the same region where PYIFF takes place, Jiaxi's film is superficially drenched in the same colorful optimism that teen comedies from all over the world are painted in. Set over a period of circa ten years, the film captures the restless aspirations of China's first consumer generation, buoyed by unprecedented economic growth and lured by equally wondrous illusions. It is a film that feels sociologically accurate despite, or maybe because of, the flamboyant aesthetic packaging, local pop cultural references and an ambivalent feeling suspended between teenage exuberance and looming disillusionment — perhaps because the director herself, born in 1989, is biographically implicated in a film that doubles as a generational record in the form of bubblegum fiction.
While in China the gods of profit will afford younger generations a new, self-serving mythology, elsewhere the icons of yesteryear have come home to roost and lick their wounds. America in Chloé Zhao's The Rider is a waning empire whose ultimate cinematographic icon, the cowboy, has to face his very human and humane limits. A budding star of the rodeo circuit, Brady is forced to retire from the scenes after a nasty head concussion puts his health at serious risk. His brother before him had a tragic accident that threw him off the saddles of glory into a clinic where he lies almost paralyzed, melancholically wallowing in past exploits that he now re-watches on YouTube with his brother. With tactful and empathic grace, the director observes the bovine elegance of rodeo culture without ever putting her own judgment between the camera and her subjects. The result is a solemn and caring portrait of wounded cowboys no longer able to hide their emotions behind muscular perfection, painfully and anti-heroically dealing with their fragility. A film, as the director herself described it, "not about the American Dream, but about America's broken dreams."
Another frontier, though more of a geopolitical and economic one, is explored in Valeska Grisebach's Western, which screened in the Gala sections, PYIFF's sidebar (almost) exclusively dedicated to non-Chinese films. A group of German roustabouts going to Bulgaria to build a pipeline is the pretext the director utilizes to map out the behavioral politics of nationalism at a time when xenophobia is once again redefining the borders of Fortress Europe. Less interested in reaching a political verdict than fleshing out the micro-dynamics of nationalist testosterone, the film digs deep into the tribalism economic foot soldiers cling on to (while, of course, capital remains by definition transnational and oblivious of borders). "We're back! Only took us 70 years," brag the German workers while driving around the rural Bulgarian village where they're stationing. Only Meinhard, a taciturn man with a past in the foreign legion, gradually befriends the local villagers, breaching the unwritten rules of sectarian affiliation. But Western is no going-native fairytale, as the director doesn't refrain from showing how the same clannish dynamics are negatively reflected onto the (economically) subaltern group.
It is always interesting watching films playing in contexts different from their original one, observing how cultural gaps are filled by unexpected social consonances and how seemingly specific topics are easily translated across distant traditions. Emblematic in this respect was the audience award winner L'Ora legale by Ficarra & Picone, an Italian comedy about a Sicilian small town plagued by corruption and disorganization. When a new mayor is elected on a platform promising order, civic discipline and stricter measures against those who breach the law, the citizenry votes for him en masse, only to realize that honesty wasn't exactly what they were ready to enforce upon themselves. One could not help but wonder if the popularity among PYIFF spectators of this comic flick about the reluctance to embrace a law-abiding lifestyle had anything to do with local reactions to Xi Jinping's anti-corruption campaign.
Another two films that touched upon topical issues for a Chinese audience despite being set in two faraway countries were Ruth Mader's Life Guidance and Pedro Pinho's The Nothing Factory. The former is set in a nearby future of capitalist perfection where the slightest signs of insubordination are euphemistically considered "not optimal"; the latter ponders the ultimate limits of industrial manufacturing, set in an occupied factory where immaterial labor appears to be the last thing left to produce. For a country like China that scaled the heights of the global economy as the world manufacturer and is now set to dominate it, these two films felt relevant, to say the least. Both, in fact, bring up the cardinal contradictions of a system incapable of producing wealth without poverty, democratic access without tyranny, freedom without exploitation. They are questions that Chinese films have and will surely explore in the years to come, for the history of the 7th art so far has been inextricably linked to economic growth. Whether cinema will chronicle the Chinese century as it did the American one remains to be seen, but for sure PYIFF proved to be a unique lookout over the most telling developments of a national industry that in the coming years, for better or worse, will prove hugely influential, on and off screen, in and outside China.