Back to selection
DPs Axel Schneppat and Max Preiss on Filming the "Digital Scavengers" of The Cleaners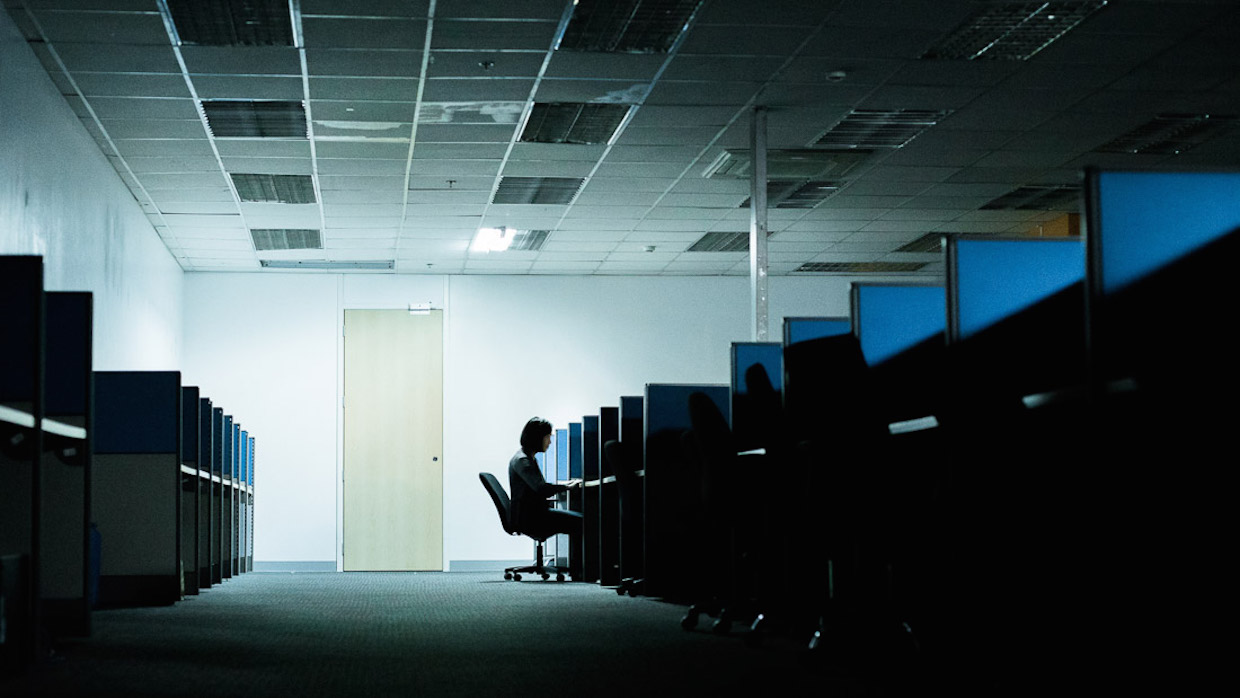 The Cleaners
One of 12 films to compete in the World Cinema Documentary Competition at Sundance this year, The Cleaners tells the story of so-called "digital scavengers." These are individuals outsourced by Silicon Valley companies to delete supposedly inappropriate content from the internet. The Cleaners takes place in a nocturnal Manila designed to evoke Blade Runner and Gotham City. The film's cinematographers – Axel Schneppat and Max Preiss – spoke with Filmmaker before the film's five showings at Sundance. Below they discuss the cinematic challenge of shedding "light on an industry virtually kept in the dark."
Filmmaker: How and why did you wind up being the cinematographer of your film? What were the factors and attributes that led to your being hired for this job?
Schneppat: I have worked as a cinematographer for almost 20 years and have worked on about 85 feature films. The Beetz brothers produced three documentaries with me in the last five years. Films like Gardenia or Mali Blues, which screened at TIFF and Hot Docs. Producer Georg Tschurtschenthaler came to me with this project in the fall of 2016. I was just in Asia and had seen Filipino films at the Tokyo Film Festival. I was fascinated by the narrative power of Filipino cinema. Of course, I was immediately impressed by the relevance of The Cleaners.
Preiss: By the time I was first asked to work on The Cleaners I was still shooting for Matthew Heineman's doc series The Trade in Mexico (which premieres at Sundance as well). Luckily, the directors collaborated with Axel Schneppat who laid a phenomenal groundwork in the Philippines that still defines the characteristic of the movie. Half a year and a rough cut later, I got approached again to finally meet the film's directors, Hans and Moritz, and we continued shooting for another five months to finish the documentary.
Filmmaker: What were your artistic goals on this film, and how did you realize them? How did you want your cinematography to enhance the film's storytelling and treatment of its characters?
Schneppat: When I met the directors for the first time, we talked a lot about the possibility of portraying the "cleaners." We quickly came up with the idea to find a room where we could work in peace with our "cleaners" protagonists. It was about the opportunities we had to do interviews and to present the process of cleaning the internet. Since this work was unknown to many of us, the idea was to shoot everything at night, in a secret mood.
Preiss: It's hard to shed light on an industry virtually kept in the dark. We used Manila as backdrop to nighttime interior shoots in empty office spaces with our protagonists; Axel created a mysterious yet looming atmosphere of a "digital cleaning" world. In continuing his approach, I focused on finding emotional access to the work itself, the link between humans and the disturbing content on glowing computer screens. The goal was to rope in the audience as far as possible into the world of content moderation. What would you delete? What would you ignore? And why?
Filmmaker: Were there any specific influences on your cinematography, whether they be other films, or visual art, of photography, or something else?
Preiss: Gotham City and Blade Runner were my influences. Those films rather served as a reminder to an overall feel that we tried to adapt to a grimy nocturnal Manila in The Cleaners. Therefore, we chose to hardly show the city during the daytime.
Schneppat: I'm very influenced by photography. My heroes are the Magnum photographers. I always study books with interesting photography before I start shooting.
Filmmaker: What were the biggest challenges posed by production to those goals?
Preiss: As most of our protagonists work in secret and in offices hidden from the public, we could not follow them to their actual work places. We had to rent our own empty office spaces that allowed us to shape their work environment. In a city with a population more than 20 million people, we ended up mostly fighting the tremendous volume of traffic wasting a huge amount of time just maneuvering through the city.
Schneppat: Manila is a 24-hour city. Especially at night, it was impressive to film the city. Modernity and poverty in this extreme show the dark side of capitalism. Moving around in this field of tension with the camera was very impressive. I wanted to focus on the protagonists and portray them with little light.
Filmmaker: What camera did you shoot on? Why did you choose the camera that you did? What lenses did you use?
Preiss: Axel and I had to make do with the production company's own Sony FS7 and A7s MKII for gimbal work. We extended their Canon photo zoom range with our own Zeiss Classic prime lenses to find a more brilliant look and wide open aperture for night shoots.
Schneppat: We used the production company's equipment for the production. That's why we shot with the Sony FS7 and Canon lenses. The equipment gives good results. I personally own the Sony F5 and Zeiss lenses, both impressive technology in amazing quality. I prefer to shot in very little crews and mostly I use very small equipment. I did production in difficult countries like North Korea, Cuba, Russia and the Middle East, so this is essential.
Filmmaker: Describe your approach to lighting.
Preiss: In my understanding of documentary work, it's about flexibility at all times. The size of the crew defines the amount of equipment that can easily be carried around without burying itself underneath. In the days of LED lighting, there tons of ways of getting creative with small lighting fixtures. This leaves room for artificial lighting in a dark setting like the office space. Yet at the same time, you can hide these lights with minimal time and effort to enhance natural lighting on location with only little tweaking.
Schneppat: With a few small LED lamps we were able to create interesting moods.
Filmmaker: What was the most difficult scene to realize and why? And how did you do it?
Preiss: I felt most uncomfortable during the shoot of the Rohingya refugee camps in Bangladesh. You have to continuously ask yourself the following questions: How to encounter a people in an overly desperate situation that fled a genocide? How and when to turn off the camera? When am I voyeuristic and when is it suitable to show the obvious scars of their past and present? At the end of the day we will all watch a movie in the theaters, but the people in it will still remain real.
Schneppat: There are always difficult scenes but when you start, you find a way to realize them. The only thing is to be open and to have a good way to research solutions or to have professionals on your side who can help.
Filmmaker: Finally, describe the finishing of the film. How much of your look was "baked in" versus realized in the DI?
Schneppat: While we worked on color grading, we decided to find a look for "the cleaners" in Manila, which is the main focus of the documentary. We worked to ensure that all the other scenes corresponded with this material.
TECH BOX
Camera: Sony FS7, A7S MKII
Lenses: Canon L-Series, Zeiss Classic primes
Lighting: Available Light
Processing: Digital
Color Grading: DaVinci Resolve