Back to selection
It's Time for Stunt Work to be Recognized by The Academy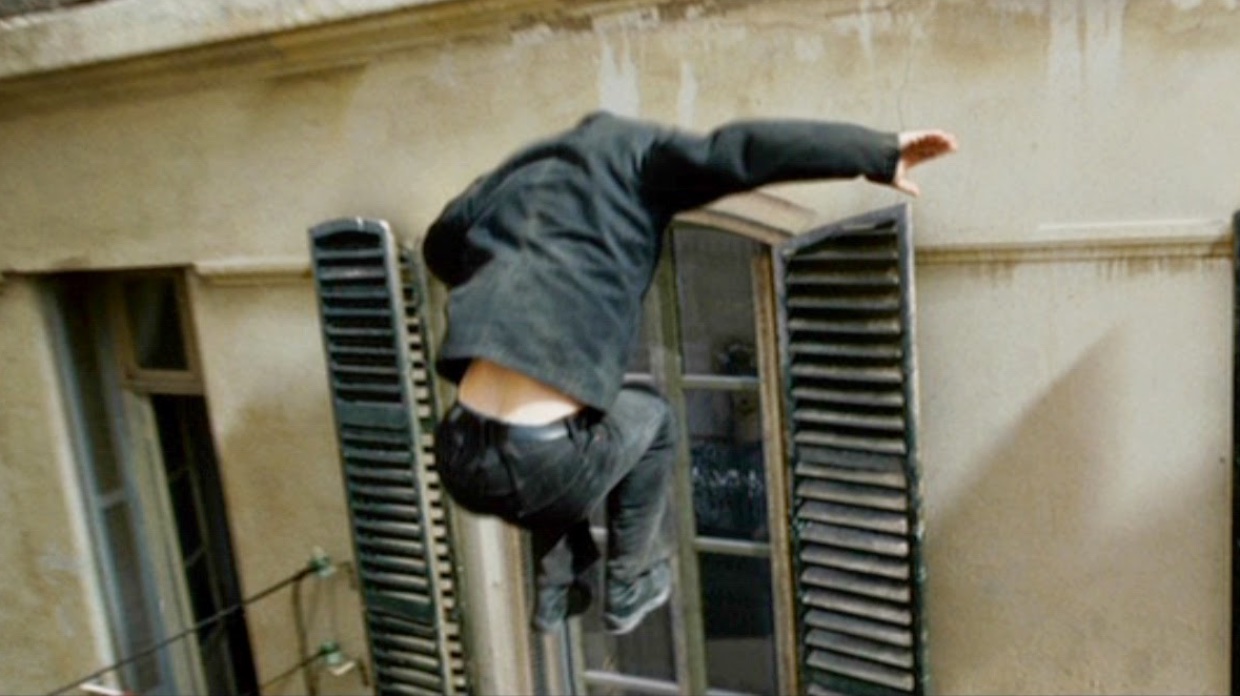 The Bourne Ultimatum
I'm fortunate to work in action and with stunts, behind the camera. The stunt community is comprised of all kinds of talent — drivers, motorcycle riders, gymnasts, fighters, parkour, Cirque du Soleil acrobats and much more. They are the best of the best! I've been even more fortunate to train and work with the best stunt coordinators, innovators, riggers and performers in Hollywood.
Most audiences, and even film critics, aren't aware that action sequences are created by a separate team of technicians and performers. On Hollywood films, action is shot by a second-unit crew, with its own director and sometimes over 200 crew members. Prolific second-unit directors include Spiro Razatos (the Fast & Furious films) and Dan Bradley (the Bourne films).
It's time that the people who create the unbelievable stunts you see onscreen are given their due.
In 2001, a stunt specific awards ceremony called the Taurus World Stunt Awards was started, with categories like Best High Work and Best Work with Vehicles. In 2002, the Emmy Awards began to recognize stunt coordinators. In 2007, the Screen Actor Guild Awards started to celebrate the extraordinary contribution of stunt ensembles. The presence of the Emmy and SAG awards are due in large part to tireless advocacy by folks like Debbie Evans, famed motorcycle stunt performer of The Matrix Reloaded and the Fast & Furious films.
So what's keeping The Motion Picture Academy of Arts and Sciences?
The last few years, stunt coordinators like Jack Gill (the Fast & Furious films) and Andy Armstrong (The Amazing Spiderman films) and other colleagues have been fighting the good fight to be recognized by the Academy.
It's a start that Yakima Canutt, Dar Robinson, Vic Armstrong, Hal Needham and most recently Jackie Chan received Honorary Oscars. Their contributions and abilities are legendary. They forwarded the craft through constant innovation and sheer determination.
Further, Jackie Chan used his own earnings to create an environment where stunt performers could practice safely and be paid a regular salary — it was groundbreaking! Stunt teams globally have adopted this method. Conversely, there are plenty of other stunt performers who don't have this "luxury." Yet, despite the odds of getting hurt in order to get better, stunt performers persevere so that you, the audience, can experience the thrills you pay for.
The Academy has a different process for various admissions. Certain branches can vote members in, without candidates having to apply. Nearly every creative aspect of the filmmaking process — including casting directors and publicists == are part of The Academy. And yet, stunt players have no voice.
A buddy of mine is a third generation stunt performer. His kids are now doing stunts, which makes them the fourth generation. His grandfather was doing stunts before World War 2!
Stunt performers work hard to put you on the edge of your seat, and from the beginning of Hollywood, with the likes of Buster Keaton, who you might say was the first action star.
But the fact remains, after all these years, there exists no position in the Oscars to recognize stunts. It's perplexing!
Billions have been made from Hollywood films. A tremendous sum due directly to the artistry and ingenuity of stunt teams. The Fate of the Furious is the #1 grossing foreign film in China. What are Chinese audiences paying to see? Hollywood-style stunts and visual effects, on the big screen. Visual effects are rightfully recognized by the Academy.
It's time that stunts are acknowledged to be a true craft. Stunts are more than physical risk. No one can deny that stunt performance and stunt coordination require tremendous commitment, training, risk, innovation, artistry and discipline. Stunt performers are real heroes, day in and day out.
Their actions truly speak louder.
It's time to recognize a key part of what makes Hollywood so great.