Back to selection
Civil Liberties, Social Experiments and Getting Naked (to Audio Sex): A Sneak Peek at CPH:DOX 2018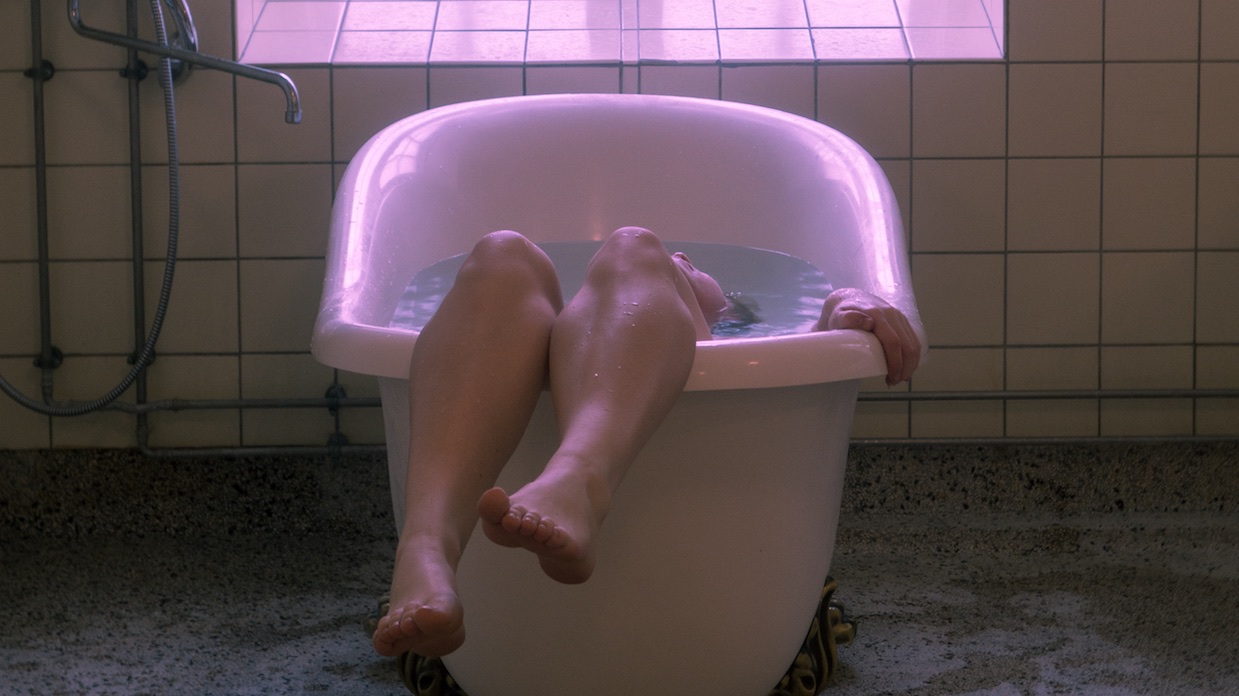 The Oval Room
For this dedicated docuphile, glancing through the program of the upcoming edition of CPH:DOX, which kicks off this Thursday and runs through March 25, serves as a pleasant reminder as to why the 15-year-old festival has become one of my favorites on the planet. With an emphasis on active audience engagement, and the underappreciated element of surprise, CPH:DOX truly marches to the beat of its own drummer. Not content to simply screen stellar docs to a passive public, founder and director Tine Fischer and her topnotch team instead curate one-of-a-kind events that enhance and add depth to their smartly programmed films. Which makes for an all-encompassing experience, a memorable week-and-a-half that separates CPH:DOX from the rest of the nonfiction fest pack.
As it did last year, contemporary-art-gallery-turned-headquarters Kunsthal Charlottenborg will be getting a makeover by Normann Copenhagen, the local firm behind the fest's cozy Social Cinema, the "first designer sofa cinema" — creating an environment that encourages attendees to linger and discuss rather than simply dash off to the next darkened room. (Kunsthal Charlottenborg also hosts the VR cinema, concerts, and a specially curated art exhibit, as well as several usually packed lounge areas.) And once again, specific programs will be dedicated to addressing hot topics affecting those both behind and in front of the lens.
In this scope-expanding spirit, CPH:DOX has chosen this year to collaborate with Justitia, a Danish think tank, and the Danish Bar and Law society, among other organizations, to present "Justice," a program of docs, talks and debates about "civil liberty rights, the rule of law and the different challenges of the constitutional state." (With support from the Dreyer Foundation the program will be ongoing, and Justitia has also just launched a podcast, "Clear and Present Danger – A History of Free Speech," which streams from now until the fest's opening.) The films themselves are an eclectic bunch, destined to provoke some heated discussions. For example, Monika Hielscher and Matthias Heeder's Pre-Crime, about the efficacy and consequences of government use of computer algorithms and data to predict crimes before they happen, will be followed by a debate whose participants will include the director of the National Police of Denmark; while Milo Rau's The Congo Tribunal, which spotlights the DRC's decades-long struggle to balance peace and justice, will feature a post-screening conversation between a former International Criminal Court judge and a Congolese human rights attorney featured in the film. (And for those looking to participate in the legal process there's also DOX:COURT, which casts the audience as both judge and jury in an "interactive lawsuit trial.")
Another program this year, "The Social Experiment," likewise presents an intriguing array of thought-provoking flicks (and includes an accompanying art exhibition). The tagline — "Bertolt Brecht meets Big Brother" — for Last Year in Utopia, Jana Magdalena Keuchel and Katharina Knust's "Chinese Box" reconstruction of an actual reality-TV show that fell apart during production, certainly caught my eye. As did Paul Poet's incredibly timely Foreigners Out! Schlingensief's Container, a doc from 2002 (that I actually wrote about for this site back in 2011). Both horrific and hilarious, that must-see gem follows Christoph Schlingensief, Germany's answer to Mads Brügger, as he stages his own Big Brother-style reality show in the middle of Vienna, one in which asylum seekers are voted home via Internet by the viewing public. And it probably goes without saying that Marcus Lindeen's The Raft, an exploration of a failed '70s experiment by a Mexican anthropologist, in which five men and six women sailed across the Atlantic on what the press dubbed "The Sex Raft," should be an easy sell.
And speaking of erotic adventures, CPH:DOX will also be presenting what looks to be the oddest event of any festival I've ever been to (though the post-banquet, ice-swimming-and-sauna activities at DocPoint Helsinki a couple years back may be a close runner-up). "The Oval Room" is billed as a "social (and sexual!) experiment," one in which a local bathhouse will be transformed into an "arousing sensual space" via a series of erotic sound installations (throughout the sauna, in the bathtub, and even behind shower curtains). Attendees will be prohibited from having any physical contact, or even speaking to one another. But they can indeed get naked.