Back to selection
5 Tips for Selling Your Indie Documentary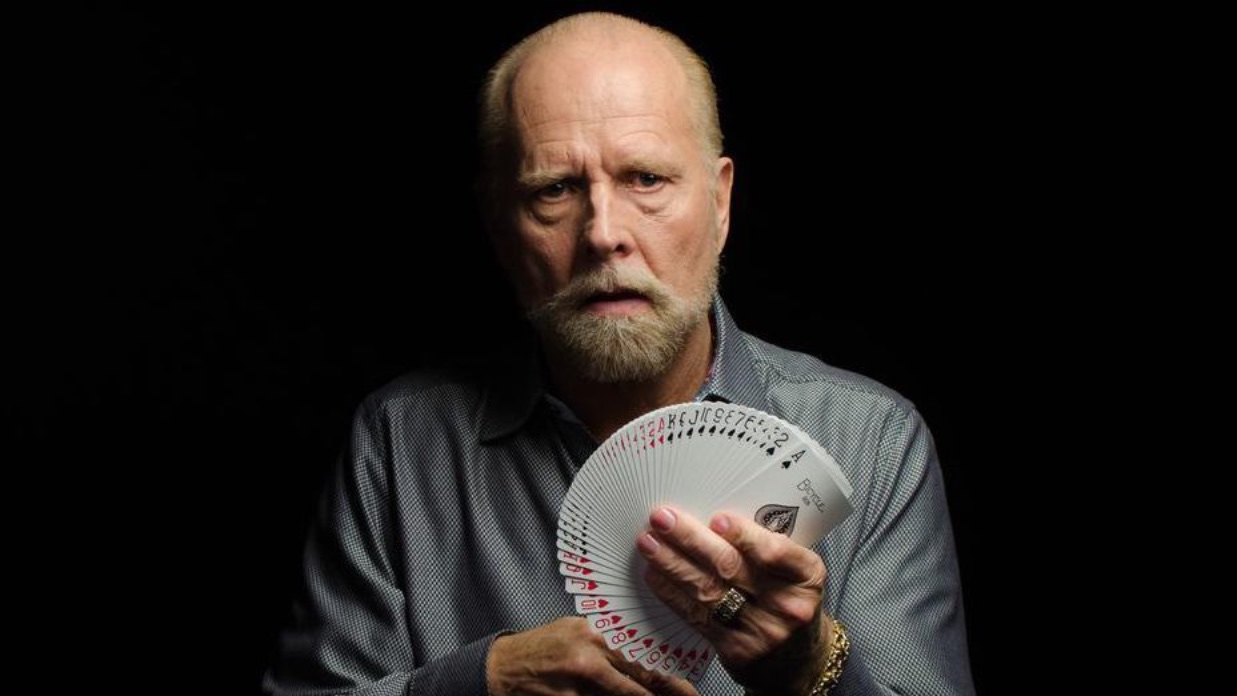 Dealt
These days, making a good documentary is not good enough. Finding the right good distributor is as challenging a process as making a film, a reality of the business I've learned the hard way.
I've directed and produced two documentary features, the latter of which, Dealt (about a world-renowned card magician who is blind), quickly sold to IFC/Sundance Selects. It has been a solid success. However, my first film took an entire year to find a buyer. It was a total uphill battle and very humbling. What was the problem? We were so focused on just making a good film that once it was complete we were unprepared to sell it. With Dealt, I was determined not to make the same mistake twice. Drawing from this experience, I'd like to share with you five tips for successfully selling your indie documentary.
1. From day one, Know your audience and build awareness.
The purpose of identifying your audience is to help you analyze if your film is niche or broad. Your team can then make a plan and set realistic expectations for a sale. Start by identifying your core audience. These are the people who will organically spread the word and be absolutely ready to buy your film upon release. Then, identify secondary audiences who will also be attracted to your film. For Dealt, we concluded these were magicians, those who love magic, and the visually impaired community. Next, build awareness during production. Unless you are working with a celebrity figure or hot-button topic, you need to create your own momentum. An obvious tool for this is crowdfunding. For Dealt, we ran an Indiegogo campaign which helped spread the word. Then, we took things a step further. During production, we hired a publicist to release a teaser on Deadline. This instantly increased our exposure and grabbed the attention of several distributors. We were on buyers' radars before the film was complete.
2. Apply for a doc grant or program, and/or attach a notable executive producer.
This is something we eagerly tried to do for Dealt but failed. However, I strongly encourage you to try because the payoff can be huge. Doc grants and programs are not just about the money you receive — they are about the support you gain. When you are selected, you have the support of that organization who can open doors you otherwise couldn't. Programs like IFP Spotlight on Docs put you in direct contact with sales agents, distributors and festival programmers. Then, there are doc grants like Cinereach, Austin Film Society, San Francisco Film Society, and the Sundance and Tribeca programs. Submit to them all. Second, try to attach a notable executive producer, or EP, who is currently active in film. This could be an individual or a company who invests money in your documentary. This will gain you capital and networking, the latter of which could lead to a sale. Remember, it's oftentimes the intangibles that prove most helpful. An EP could also be someone who strictly lends their support. Jesse Eisenberg recently executive produced the SXSW doc The World Before Your Feet. Jesse says he never wanted to EP a documentary but the filmmaker reached out and the story struck him. Look up all the top documentaries you love. Then, look and see what grants, programs,= and EPs supported these films. Oftentimes, there =in lies a key to its success.
3. Get a sales agent.
This is possibly the biggest factor. Why? A sales agent is not just there to sell your film, to negotiate a deal; they are also crucial in positioning your film for sale. Yes, this includes the almighty film festival circuit. Sales agents are like curators. They bring a sense of taste which festivals can trust. So, instead of a festival programmer going in cold watching your screener, they have a sense of familiarity. Having a good rep won't automatically get you selected, but it helps. Therefore, when you have a cut worth showing the first place to submit is a sales agent. For Dealt, we had the fortune of getting aboard Submarine. They are one of the best in the business and known for selling Searching for Sugarman, The Imposter, Twenty Feet From Stardom, and Citizen Four. They were pivotal to our success. For my first film, we didn't have an agent and that was a big reason for our struggle. Sales agents have personal relationships with distributors and know how to work it. Agents get paid a percentage of the sale, so it's in their best interest to make a deal. There are many reputable sales agents such as the major agencies (WME, UTA, etc.) as well as Cinetic and The Film Sales Company. Find the one who is most excited about your film.
4. Find the Festival where you can stand out.
Film festivals aren't the only way to sell your indie documentary, but they are currently the best and most popular way to do so. Keep in mind each festival has its own agenda, taste and brand. Just because you don't get into X festival doesn't always mean your film is not good enough. Your job is to find the festival where your film fits and has a chance to generate buzz. Everyone dreams of getting into Sundance, and so did we. For Dealt, we submitted a rough cut. Submarine did what they could, and we held our breath. A few months later we received word… it was a no. We re-grouped and with Submarine's advice set our sights on SXSW. We submitted a picture lock cut and again held our breath. The feedback from SXSW was wonderful, and they graciously accepted us. As it turns out it was a wonderful fit! Upon our festival premiere, we had several interested buyers and Submarine went to work navigating the offers. Later that week, we ended up winning the Audience Award at SXSW (another reason we are thankful we premiered there), and that helped us in negotiations. However, it would have sold without winning. Awards help you negotiate but don't usually make or break a sale. Your aim is to find the festival where you have the best chance to generate buzz and entice buyers. On that note, a top-tier festival does act as a good marketing tool for your distributor. So, definitely shoot for the stars on your festival submissions. If plan A doesn't pan out, don't worry about it. Keep moving forward.
5. Go with the distributor you can trust.
This decision can make or break your film, so you need to do your research. We received several competitive offers for Dealt, and after weighing the options signed with IFC/Sundance Selects. They are known for documentaries such as Touching the Void, Weiner, Buck and Finding Vivian Maier. They have a great reputation, and when we spoke with them they shared our vision. We felt a sense of trust, and upon signing our deal they lived up to their word. This is not always the case. Some distributors want films only to add to their content. Their offer might seem great, but once they make the purchase they are rarely attentive or collaborative. They won't ask for your input on trailers, posters, etc. You want at all costs to avoid a distributor like this. So, before making a deal ask other filmmakers for their experience working with that distributor. Sometimes the best offer is the highest, but you need to do your research. As for the deal itself, this is where your sales agent will prove their worth in spades. They will guide the ship. And, if possible, try and withhold education rights from the deal. You can sell these to another distributor who specializes in education, and this can net your film more value.
As indie filmmakers, it's equally important we study the business of film as it is the art of making the film itself. We want filmmaking to be our long-term career, and a great way to do this is to prepare our films for success in the marketplace. There are podcasts, publications (like this one), and many experienced filmmakers from whom we can learn. I hope my experience with Dealt and these tips I've shared will help you and your team find success in selling your next indie documentary.
Dealt is currently streaming and available on digital platforms.