Back to selection
"Do Not Be Daunted by the Magnitude of the Challenge in Front of You": Assia Boundaoui on Her Surveillance Doc, The Feeling of Being Watched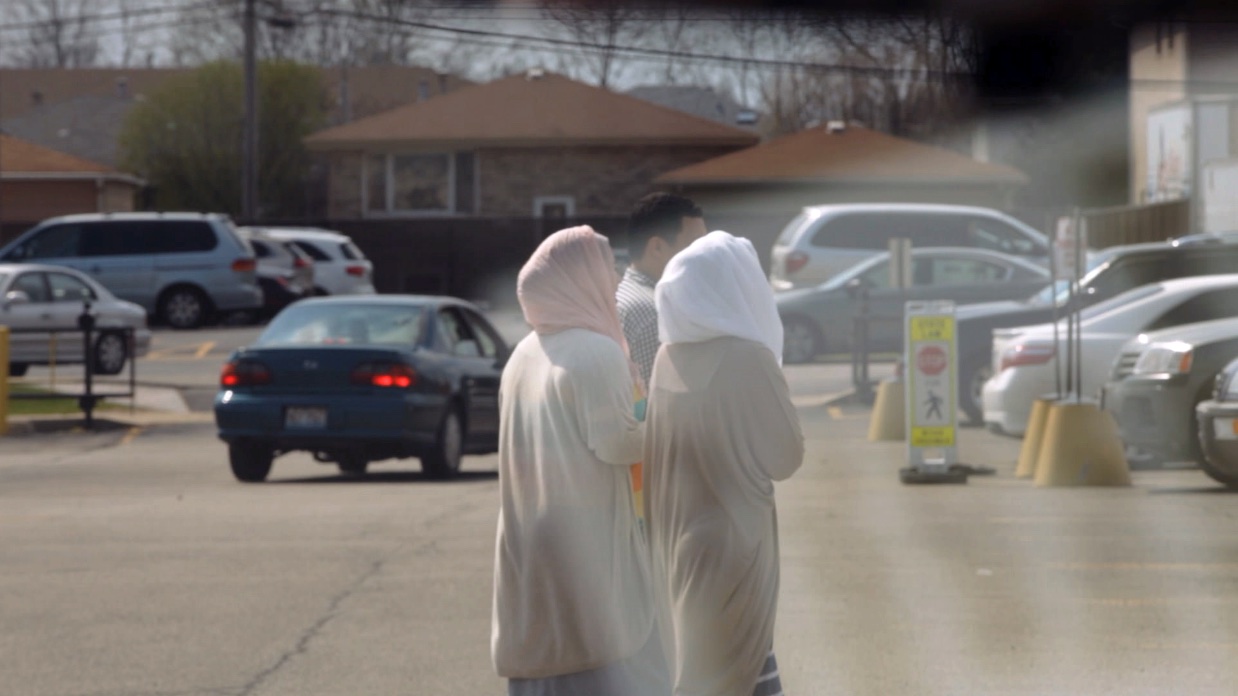 The Feeling of Being Watched
An Algerian-American raised in Bridgeview, Illinois, just south of Chicago, journalist and filmmaker Assia Boundaoui grew up being watched. The FBI has been aggressively spying on her predominantly Arab-American community at least as far back as the '90s, despite the fact that the law enforcement organization uncovered very little lawbreaking in the process.
And now Boundaoui has turned the tables — or rather the lens — on the Federal Bureau with her debut feature, The Feeling of Being Watched (an alumnus of Spotlight on Documentaries at IFP Week). The film's a nonfiction journey that takes Boundaoui from dogged FOIA requests to a survey of our long history of racial and religious profiling — ultimately ending in, what she terms, a strategy for "citizen under-sight."
Filmmaker caught up with the festival-hopping director during the film's international premiere at Hot Docs (right on the heels of its Tribeca world premiere).
Filmmaker: One of the interesting aspects of the Bridgeview surveillance story is that it most definitely cannot be blamed on the Trump administration. This is a practice that's been going on for decades, has been ingrained in the FBI since its inception, as your documentary emphasizes. Since your hope is to force changes in the system by documenting the FBI's tactics — creating a "two-way gaze" as you call it — I'm wondering if you see your strategy as akin to placing body cams on cops. Are you creating some sort of outreach campaign to encourage others to do the same?
Boundaoui: I think putting body cams on the police is a fraught initiative. What I'm proposing is something else — metaphorically putting body cams on people under surveillance. What I'm proposing is the opposite of oversight. My strategy is citizen under-sight — an action undertaken by the subjects of surveillance, of the systems of surveillance.
As an example, on opening night of the Tribeca Film Festival last week, I, along with a team of artists and guerrilla projectionists, projected redacted FBI documents from Operation Vulgar Betrayal alongside the Latin phrase, "Quis custodiet ipsos custodes?" ("Who will watch the watchers?") onto the side of "Titanpointe," the NSA building in lower Manhattan. It's part of a larger initiative that I call "The Inverse Surveillance Project" that I'm developing alongside the film's outreach campaign. Using artistic storytelling and technological tools, I intend to exploit the tens of thousands of documents that the government secretly collected and maintained about my community for decades. This will, on the one hand, hold the government accountable and compel transparency. On the other hand, it will also re-appropriate and repurpose this secretly collected data to reframe the narrative about American-Muslims, and shape a beautiful and multifaceted story of my community.
Filmmaker: What kind of pushback have you gotten from the FBI? Do you think your journalism credentials (BBC, NPR, CNN, etc.) may have shielded you in a way unavailable to the everyday citizen journo with a smartphone?
Boundaoui: In many cases my being a journalist didn't help because I was freelance and independent and didn't have a big media organization going to bat for me. So, for example, in the case of requesting records under the Freedom of Information Act (FOIA), I was initially denied expedited processing for the records I'd requested because the FBI did not want to recognize me as a journalist.
As a private citizen you are entitled to public disclosure by government agencies, but the FBI routinely delays and denies these requests to both private citizens and members of the press. The truth is, if you want to actually get any records in a timely manner, you have to sue the Department of Justice and have a federal judge compel them to produce. Otherwise you're likely to end up waiting for years to get access to a sliver of redacted pages. Which is what I had to do in the end — get a pro-bono law firm to help me sue the FBI in federal court to get access to these records. And we won.
Filmmaker: For me, one of the most disturbing consequences of government surveillance is best illustrated by that young woman in your community we're told about, who was convinced shady characters were following her. Everyone just assumed she was referring to the FBI agents known to be spying on the neighborhood — when in fact she was suffering from a schizoaffective disorder. Which gets to the chicken-and-egg aspect of government surveillance. Was she simply mentally ill, or did the government send a mentally fragile person over the edge? (Can the FBI even be held accountable for emotional damages?) What are your thoughts on all this?
Boundaoui: I'm not making the contention that the FBI caused my friend's schizophrenia. Rather that the FBI created such a powerful culture of fear and paranoia in my community — as a result of many years of surveillance — that many of us could not recognize the warning signs of mental illness when it unfolded right in front of us. It's this culture of paranoia that I try to unravel in the film. Why were we plagued with it in the place that I grew up? Where did it come from? Why does it still haunt me/us? The effects of surveillance are emotionally and psychologically traumatic, particularly on the consciousness of young people and over an extended period of time. What I try to do in the film is unpack this personal and collective trauma — and perhaps in doing so try to feel a little better about it.
Filmmaker: Given the current climate — one in which xenophobia is on the rise, but also a Trump-backed push to question FBI tactics — do you see a path for right and left to come together on this issue of mass surveillance?
Boundaoui: Surveillance is an issue that affects us all. Government overreach into our private lives is an issue that affects us all. But it is also certainly true that we Americans are not all surveilled equally. Since the advent of the Department of Justice, from Japanese internment to COINTELPRO, the FBI has profiled and targeted people of color and immigrants as subversives and persons of interest. The present day is no exception. The FBI has labeled both Black Lives Matter and Standing Rock activists as domestic threats to national security. I believe strongly in the public's right to know, and that the absence of government transparency creates fertile ground for impunity and injustice. This film intends to influence a mainstream American audience's emotional understanding of national security policies. And create a shift in public attitudes that may contribute meaningfully to ending systems that allow the unwarranted surveillance and profiling of communities of color in America.
Filmmaker: Do you have any advice for other filmmakers looking to challenge the US government and its (often dubious) practices? Anything you learned, including from mistakes you may have made, during the filmmaking process?
Boundaoui: To get any answers from government agencies you have to be super persistent and patient. That's my biggest piece of advice — do not be daunted by the magnitude of the bureaucracy or the challenge in front of you. Just keep pressing forward however you can. If first-person subjects won't talk on the record, go to the primary evidence, get your hands on the documents. And use the federal courts as a check against the system.