Back to selection
Inclusion Riders, Female-Led Projects and the Beginnings of Change around Gender Parity at the Cannes Film Festival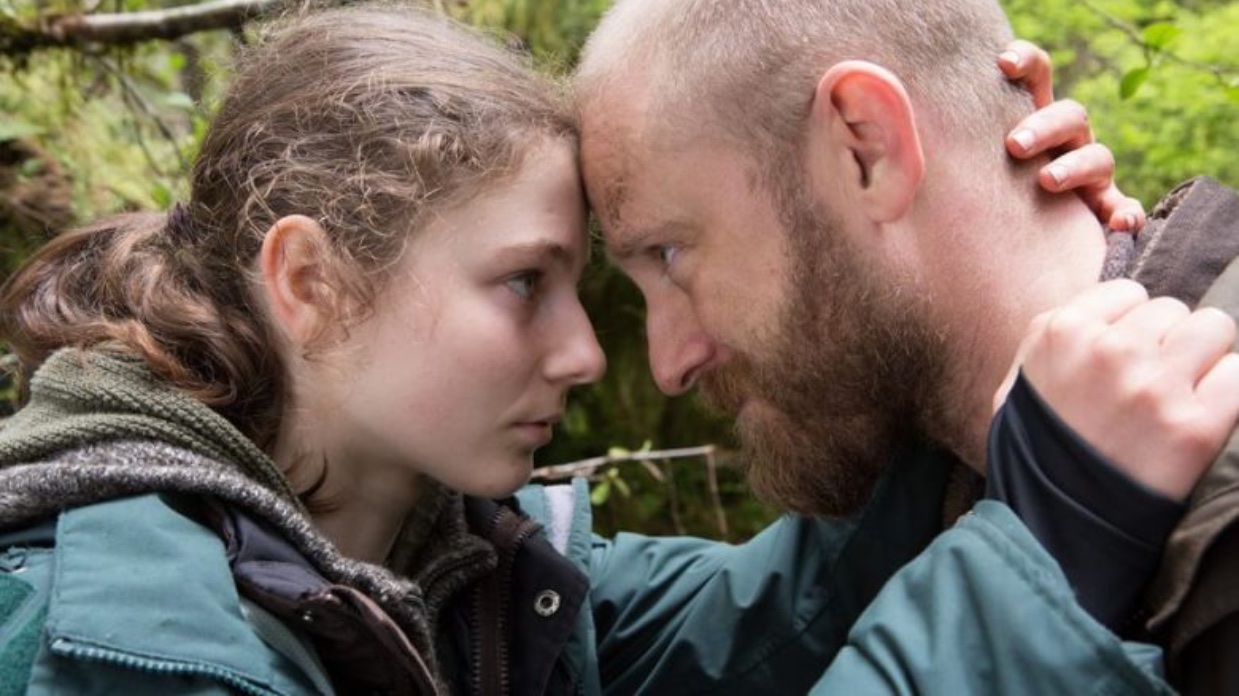 Leave No Trace
CANNES – Given the news events of the last year, it's no surprise that the deficit of women and people from ethnic, disabled, and LGBT backgrounds working within the film industry has been a focus at this year's Cannes Film Festival. On a positive note, practical action has been a key theme here, with many female industry figures expressing a sigh of relief that change is slowly happening across the various sectors of the film industry. Still, this is not without considerable effort.
To start the festival, an anti-sexual harassment hotline was put in place in partnership with the French ministry of gender equality to support both workers at the festival and accredited attendees in the event sexual misconduct occurred. While I didn't hear of anyone utilizing the service that operated daily from 9am – 2pm, The Guardian reported that several calls a day were made to the number.
On Saturday, Cate Blanchett led an impressive group of 82 women — one representing each of the 82 female directors whose films have been selected as part of the official competition in Cannes's 71-year history — up the Palais' steps to protest against the much larger figure of 1,866 men whose films have screened in competition. Several of the women that participated were Salma Hayek, who is expected to reprise her role in The Hitman's Bodyguard sequel that is being touted in the market; Kristen Stewart and Ava Duvernay who are on the jury with Blanchett; Marion Cotillard, who stars in Vanessa Filho's Un Certain Regard entry Angel Face; Wonder Woman director Patty Jenkins; and honorary Academy Award-winner Agnes Varda. The next day Hayek built further buzz around the issue of equality, saying at the festival that male movie stars would have to take pay cuts if they were serious about equal pay for women.
In a response to the increased demand for change, festival director Thierry Fremaux, Director's Fortnight artistic director Édouard Waintrop, and Critics' Week artistic director Charles Tesson agreed on Monday to a charter that will record the gender of the cast and crew of all films submitted, make the names of selection committee members available to the public, and work towards gender parity on the Cannes board. Fremaux did, however, insist that the festival's programming would be based on their own "editorial and strategic judgment," despite the fact that only three of the 21 films in competition this year were directed by women. Given that Fremaux has been known for standing his ground over the years on programming issues, some said it was surprising that he agreed to any form of regulation in support of diversity.
Inclusion Rider
Efforts to provide concrete actions towards achieving gender parity in the film business occurred across several panels, and they included a broken-down explanation of "inclusion riders," a concept and agreement that was created in 2016 by producer, actress, and advocate Fanshen Cox DiGiovanni; lawyer Kalpana Kotagal; and founder of the Annenberg Inclusion Initiative at USC Stacy L. Smith. Implementation of inclusion riders was initially meant to be a slow-building process while its creators worked on carving out its specific aspects, but the document was catapulted into the public sphere when Best Actress winner Frances McDormand shouted it out in her acceptance speech at the Oscars. Already supported by Matt Damon and Ben Affleck's Pearl Street Films, Brie Larson, and Paul Feig's Feigco Entertainment, along with a recent nod from WME co-CEO Ari Emanuel for the agency to address the rider with their clients, the equality agreement is gaining momentum and is something Smith hopes will become a mainstay within A-list talent contracts nationwide and eventually globally as well.
Smith was in attendance at the festival, and spoke out about the importance of the inclusion rider, diving it into three parts:
Auditioning and Hiring Actors
At least one woman of a person of color in an under-represented group has to be involved in supporting roles, and must be brought in to audition for character roles whose gender is unspecified. The supporting roles must also reflect roughly 10% of the demography of where the production is shooting. Smith gave the example of Montana, a state that is not as diverse as somewhere such as New York, and therefore would not have as many diverse roles. She further iterated there needed to be a reporting mechanism in the contract to specify the production meets the required goals in the contract, and if not, a penalty for non-compliance would be issued. In relation to behind-the-camera talent, Smith said interviews for the key production roles would be mandatory, rather than hiring the usual talent pool over the phone.
Shifting perceptions of leadership
Smith continued that there was a leadership problem, and that production companies and studios needed to construct a "consideration list" of women and people of diversity and color for open directing assignments. In an equality panel held within the Marche, Smith said, "Hollywood needs to standardize criteria when evaluating content — no more trusting the gut with someone that looks like you or has the same background as you. We need objective and quantifiable criteria when directors are considered for open directing assignments. Someone like Patty Jenkins would have flourished years ago with something like this in place."
Focusing on the pipeline
Comparing the US with other countries' more progressive equality initiatives, such as Sweden and France's "50/50 by 2020," she added that the US is considerably behind in part because of its lack of data, or quantitative reports of women working within the industry. She gave the examples of film schools, saying there is no record of how many females are participating in film schools, and what roles within the industry they are specifically studying. In another equality panel held at the UK Film Pavilion, Smith supported the British Film Institute's commitment to diversity and producers, such as UK-based Elizabeth Karlsen, whose films (including Carol, On Chesil Beach and Made in Dagenham) focus on female-driven content. "Rather than huge endowment campaigns, we must build on students' early experiences. We can't wait for mentoring opportunities at the studio level. Film schools must take action — they can instead peer alumni with emerging directors and begin the sponsorship process earlier in filmmakers' careers."
She concluded that she was going after tax incentives at the state and federal level to further promote the rider. "If a production had an inclusion rider attached to it, then it should move to the front of the line or automatically qualify for funding," explained Smith. She also said she was partnering with data analytics company Reframe to establish cohesive figures within the industry, and that the statistical model would roll out in the fall.
Word on the street
I found mostly encouraging comments coming from women within the market. Producer Deborah Riley Draper of Atlanta-based production company Coffee Bluff Pictures, who was named by Variety as one of "10 Documakers to Watch" in 2016, told me she was impressed with how many female filmmakers, producers and distributors she was meeting in the market, along with sales agents including her own, Salma Abdalla at Autlook Films, whom she championed as a driving force in getting her female-led content out to the public. "This is my eighth year in Cannes, and I can say there is a wonderful energy in the market. I am seeing so many new African Americans who are launching their own distribution and production companies. This is not what it was like 30 years ago. Change is slow, but it's happening."
In discussing some of these initiatives around gender parity, Draper referenced John F. Kennedy's executive order around affirmative action in 1961, saying that it held businesses accountable. "I know it's been to the Supreme Court numerous times for reverse discriminations, but it has also led to an equal pathway for people of all races and gender to enter the workforce in a level playing field. So with contracts such as the inclusion rider, we are trying to do just that within the film industry. Diversity is essential."
LA-based sales and distribution company Flourishing Films have been operating in full force within the market, promoting their diverse slate. Started just two years ago, founder and CEO Efuru Flowers now has a catalogue of over 10 films both completed and in production. She too said the market was encouraging, explaining black content is selling not just to African, US and, UK territories, but to territories around the world. "We are finding that if it's a universal story, buyers are interested. Different cultures can appeal to different audiences."
Other filmmakers are more cautious. Yasmin Rams, a producer based in Berlin and Los Angeles, noted she was initially optimistic at the strong response she was getting from financiers for her South African/UK co-production that has a largely black female cast. "The film is a commercial, action-led project, and that appeals to investors. But at the end of the day, they are still sales agents. They tell us they are very interested in female-led content, and then point to the corresponding posters with female casts, and they are dominated by male actors. I think it's important change is made across all levels, we still have a way to go."
Director/producer Molly Ratermann of Little Hand Productions also told me she was cautiously hopeful, but like Rams, was aware change is still needed. "I feel this market has welcomed female directors and producers with meetings, but then you start to think, 'Am I getting a meeting just because I am a woman? I want to be in these meetings because I have something strong I am selling, not just because I am a woman.'"
Debra Granik, whose Sundance hit Leave No Trace screened in Director's Fortnight, also echoed such sentiments, explaining she would rather make the films she wants to make, rather than think about equality measures. "I want to make films about people I don't know much about," she said. "I am born into this female body, so I am curious about how men think," she said while referencing the character played by Ben Foster in her film. "I have been shown one version for a lot of decades about men on screen, and how they behave in relationships and family. I am curious about the other. But yes, I am a female making films, and yes, I think things are changing, slowly. This climate and support is intense. I think the key is to work with men who like to work with women."