Back to selection
"We're Using the Caribbean as a Lens Through Which to Explore Intersectionality": The 2018 Third Horizon Film Festival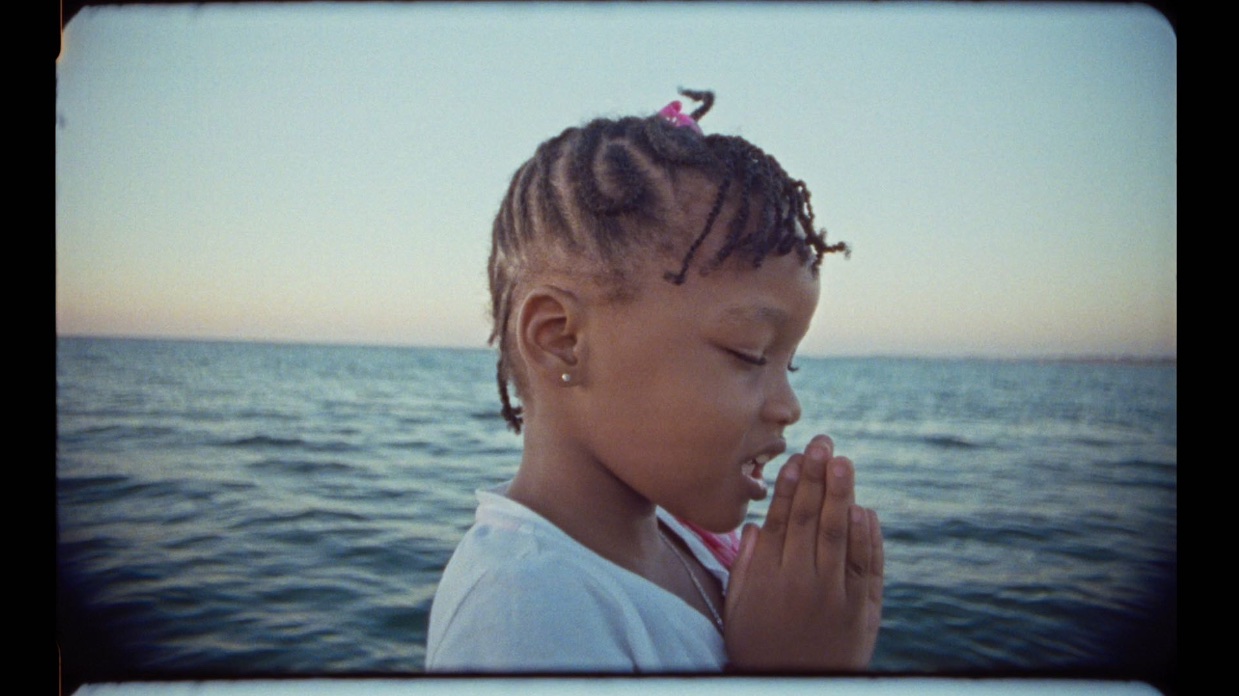 Black Mother
The trailer for this year's Third Horizon Film Festival—the third Third Horizon, as time would have it—was beautiful, because the films comprising it are beautiful: wide-eyed children, skin aglow with flames, the massive, lime-green expanse of sugarcane fields, a sea coursing like blood. The preview's song begins with a dissonant, bell-like din, stretched like sinew over the rest of the track, which moves a lot like, actually, waves: steel drums clanging like a ticking clock; keys that progress upward, then down, till the whole song heads somewhere melancholic, toward a wisp of its former self.
Third Horizon Film Festival is based in Miami and took place this year at O Cinema (save for opening night, at the Pérez Art Museum Miami). The event was an agenda-clearing weekend of documentaries, panels, roti brunches, and parties with Foreigner, Juls, GOODGYALDANI. Until this year it was Third Horizon Caribbean Film Festival. "We're using the Caribbean as a lens through which to explore intersectionality," explains Festival Director Jason Fitzroy Jeffers, who is from Barbados and lives in Miami. "It's a coming together of the various diasporas that form the Caribbean, or were then formed by it. We took the word out of the name not because we're not Caribbean, but because we're that and then some." Films by Caribbean filmmakers are the bedrock. What springs forth is spacious: consider Petit Frère, a Chilean documentary about Petit-Frère Wilner, a Haitian immigrant in Chile navigating exile and identity and Mars, or British-Jamaican director Campbell X's Des!re, which focuses not on place but on people, on queer masculinity and a tapestry of sexuality.
The festival's mission, to "foreground independent filmmaking voices that are unafraid to do what cinema, at its radical and resisting best, does so well: speak truth to power," is unchanged. It was a wonder to watch, say, Brett Kavanaugh's aberrant, spittle-inflected testimony, that monument to white men's umbrage, then take solace in a theater where narratives about women, brown people, queer folks—searing, complex stories—were normalized by dint of celebration. Helen Peña, founder of Fempower, a local activist and arts collective, texted me after the festival ended. "My experience as a child of Dominican immigrants, growing up here, all its nuances, is not something I ever see represented," she said. "To see my experience in a room full of Caribbean folks like me, captured through the lens of another Caribbean spirit, is validating. It's empowering." On nuance: Zuri Obi, the executive producer of a festival short (the contemplative, cutting Fucked Like a Star), described Third Horizon like a sigh of relief. "It's not a secret that as a black, queer, first-generation Caribbean filmmaker, I—we—might find ourselves in spaces that don't center us. But Third Horizon is an answer to that. It centers our stories in all their beautiful, nuanced complexity." Third Horizon doubled its audience this year.
The opener, Khalik Allah's Black Mother, examines Jamaica's omnipresent spirituality, the part of the island he knows best."Who protects you?" he asks a young sex worker, who's just told him she always feels safe. "God." There's a birth in Black Mother, and a death. Allah cares about the way illness distorts the body and faith brightens it; in Gessica Généus's The Sun Will Rise, which screened the following day, spirit can sicken it instead. Généus explores her mother's mental illness, and the latter's conversion to Christianity whilst fearing the wrath of the Vodou spirits she'd left behind. "All hope is good to survive misery," says Généus, asking later, "but why must one suffer to get to paradise?" Généus and her mother eventually sing to each other, and it's a godless reverence, a love without constraint.
That trailer song, though: it played before each screening, unescapable. Every year, Jeffers makes a soundtrack for the festival, a kind of theme song, and the process "is like an excavation," he explains. "It's mostly Caribbean recordings in the public domain, or my recordings from travels there." Film festivals render the space they occupy atemporal; transitioning between screenings, incognizant of the planet's rotation, gave me strange dreams. The theme for Third Horizon III wafted through all of them. "This one was anchored in Nyabinghi drums," he adds. "The songs have mirrored the programming, and these drums have a bit of a marshal feel to them. Resistance was a theme. It's rooted in our rhizomes."
Rhizomes, roots, wombs. Terrestrial and bodily innards were the festival's bookends, visible at the beginning and end of everything. "There are conversations happening in my veins," Jeffers said in an opening night speech, alluding to the multitude of identities across the Caribbean. Rodell Warner, this year's featured visual artist, overlays found family photographs with biomorphic, DNA-like forms; in videos, they billow like flowers. "I was looking at bushes and plants," he told us at a panel at the theater, where his work was on display. "I added symbols that seem to suggest higher mental activity, something beyond the body." And later: "The evidence of things seen travels through me, in the dark recesses of me," said the narrator of Shirley Bruno's An Excavation of Us, referring, partly, to her womb. Bruno's short was a shadow-filled journey through Haiti's Grotte Marie-Jeanne, the 36-chambered cave named for Marie-Jeanne Lamartiniére, who fought, in male uniform, during the Haitian Revolution.
My own relationship to the Caribbean is complicated: my mother is from Guayama, Puerto Rico, and I've been to the island just once; my Spanish is shoddy at best, and it's never at its best. I absorb Puerto Rico percutaneously. 1950: The Nationalist Uprising, a documentary by José Manuel Dávila Marichal, was my favorite film. In the year of its title, about 100 members of the Puerto Rican Nationalist Party attempted to thwart the United States' rule of the island. Pedro "El Maestro" Albizu Campos, the leader of the Nationalist Party at the time, is recalled with immense tenderness by the revolutionaries who are still alive. Ricardo Díaz, 90 and twinkle-eyed, loved Albizu Campos's speeches "the way the Greeks enjoyed Demosthenes—maybe more." The uprising was disastrous; "revolution," says Heriberto Marín Torres, another surviving member, "is very painful." The Puerto Rican flag, a symbol of independence, became the island's official flag following the revolt, and was hoisted, in mockery, at a prison yard above the jailed revolutionaries. Díaz adds, quoting his teacher, "'Where tyranny is law, revolution is order.'"
If resistance was a theme, so was resilience, the latter there to instruct the former. In the Victor Jara Film Collective's The Terror and the Time—a 1978 documentary chronicling political upheaval in British Guyana, 1953—Eusi Kwayana, a minister of the People's Progressive Party, discusses Martin Carter's poem, "This is the Dark Time, My Love," which itself described the country's pain. Poetry, Kwayana says, refined the message and struggle of the people, then returned it to them, nourishing them. Art could empower them to continue, to struggle against an oppressive regime. His message felt like a wink from Third Horizon's programmers.
The festival's Shorts Program is a treasure chest; every single one read like a poem. There was Natalia Lasalle-Morillo's La Ruta, a gently meandering journey across Puerto Rico's Panoramic Route, a mostly-abandoned road stretching from Mayagüez to Maunabo. Her interview subjects recall their memories between the lullaby-squeak of coquis and rich, flickering patches of light. I liked Danniel Rodriguez's Habana Boxing Club, and its protagonist's confrontation with his sexuality and hyper-masculinity because I've always loved boxing's "sweet science" moniker. The way boxing looks like a dance. How boxers always seem to hold each other close.
There was Fever Dream, in which a Jamaican scrap metal collector's landscape becomes an intermittent reverie; and Lalo's House, a terrifying, fictional-but-not-really snapshot of child trafficking in Haiti; and Caroni, Ian Harnarine's film about Rajni, a nanny in New York, and Mosaic, her daughter home in Trinidad. They video-chat, but it's not enough. Rajni must become a bird. "The truth is that a lot of domestic workers are faced with heart-wrenching decisions every day." Harnarine tells me over email. The veracity of Rajni's experience, filtered through what Harnarine calls "part magic, part surrealism, part dreamlife," feels all the more real. Storm Saulter's Sprinter, the festival's closer and one of only two non-documentary feature-length films, told a similar tale. The mother of Akeem, a teenage track star, lives in Los Angeles, where she moved from Jamaica to support her family; Akeem, in his way, continually chases her. Saulter lost his own mother and told me that filmmakers "should mine our own traumas and triumphs to bring as much truth as we can to any project. Telling a story about a boy trying desperately to get back to his mother has been truly cathartic for me. Now I can speak about that loss in public without breaking down in tears."
All this, and still there was a lot I didn't see: a Mystery Science Theater 3000-style screening of Marked for Death, in which Steven Seagal plays a special envoy hired to destroy the Jamaican Posse—based on the real-life Shower Posse (one of the moderators, Duane Blake, is the son of Vivian Blake, a founder of the Posse). At least three documentaries. The Bacchanal Pavillion party, which, through the filter of my Instagram feed, glowed ruby-red like a stovetop and looked just as hot. Already, I was tired and unsure of what day it was. It usually takes something jarring and terrible to tesseract and collapse time; the current nightmare through which we're living is yoked to no timeline and has only made me more skeptical of linear time, even of "truth." Third Horizon Film Festival, its marshal-style call not to arms but to listening, was a perfect balm.