Back to selection
Five Picks For The Ninth Edition Of DOC NYC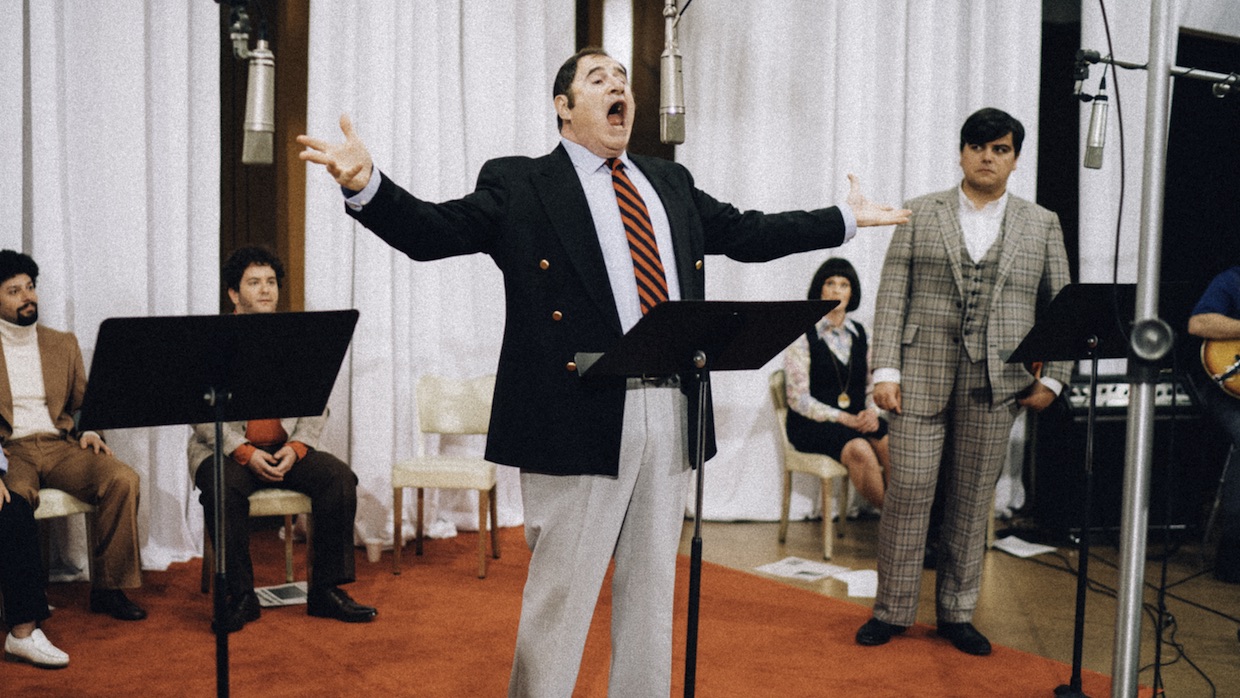 Documentary Now!
As a documentary addict who probably attends more nonfiction festivals than can be considered sane, I'm always on the lookout for reasons why I shouldn't wait for Netflix. And this year's 9th edition of DOC NYC (November 8th – 15th) is chockfull of one-of-a-kind events. With that in mind, here are just five of my picks for getting off the couch and into the theater.
Documentary Now! Presents Original Cast Album: Co-op
Not only are creators Seth Meyers and Rhys Thomas two of the big names expected to attend this Centerpiece Presentation, it's a world premiere. You'll be able to brag to all your equally geeky doc-phile friends that you were among the first to see an episode from the beloved series' upcoming third season. And it's inspired by D.A. Pennebaker's 1970 Original Cast Album: Company, which followed the overnight cast recording of the Sondheim musical, no less.
Enemies: The President, Justice & The FBI — That's What Friends Are For
Inspired by the book Enemies: A History of the FBI, by Pulitzer Prize-winning author Tim Weiner (who will be in attendance for a post-screening discussion), this one's an episode from a new Showtime series — not to mention being another Alex Gibney project — and a timely one for sure. The show looks at the relationship between American presidents and the FBI, starting with Watergate, and this particular episode will zone in on Ronald Reagan and the Iran-Contra affair. (And as an added bonus, Jim Comey will not be in attendance.)
Jonestown: Terror in the Jungle
I've been obsessed with the tragic story of the Jonestown massacre ever since attending a screening of Stanley Nelson's Jonestown: The Life and Death of Peoples Temple a dozen years back. Now there's a new SundanceTV series — timed to commemorate the 40th anniversary of the incident — based on investigative journalist Jeff Guinn's bestseller The Road to Jonestown: Jim Jones and Peoples Temple. Not only will the show provide the inside scoop on the lethal cult leader responsible for the term "drinking the Kool-Aid," but it also digs up newly declassified archival materials. Even better, this world premiere (of only the first half of the series) is slated to include a post-screening chat with special guests — not just the show's creators, but also a former member, and two of cult leader Jim Jones's sons.
Screwball
This is a US premiere of the latest doc from director Billy Corben (Cocaine Cowboys), who not only creates a portrait of the South Florida folks who supplied performance-enhancing drugs to the Yankees' A-Rod and his teammates, but does so by, among other cinematic tactics, reenacting scenes with actual kids playing Alex Rodriguez and the other characters. Corben will be there in person to discuss all this batshit insanity.
Pope Francis: A Man of His Word
Yes, a doc about Pope Francis — but one initiated by the Vatican, so director Wim Wenders actually got intimate access to the Argentine pontiff. Equally important, on November 8th the New German Cinema auteur will be in attendance to discuss his latest doc. That means maybe someone will ask him about working with Harry Dean Stanton versus the Holy See.