Back to selection
Death Ride to Osaka, The Equalizer and Escape Room: Tournament of Champions: Jim Hemphill's Home Video Recommendations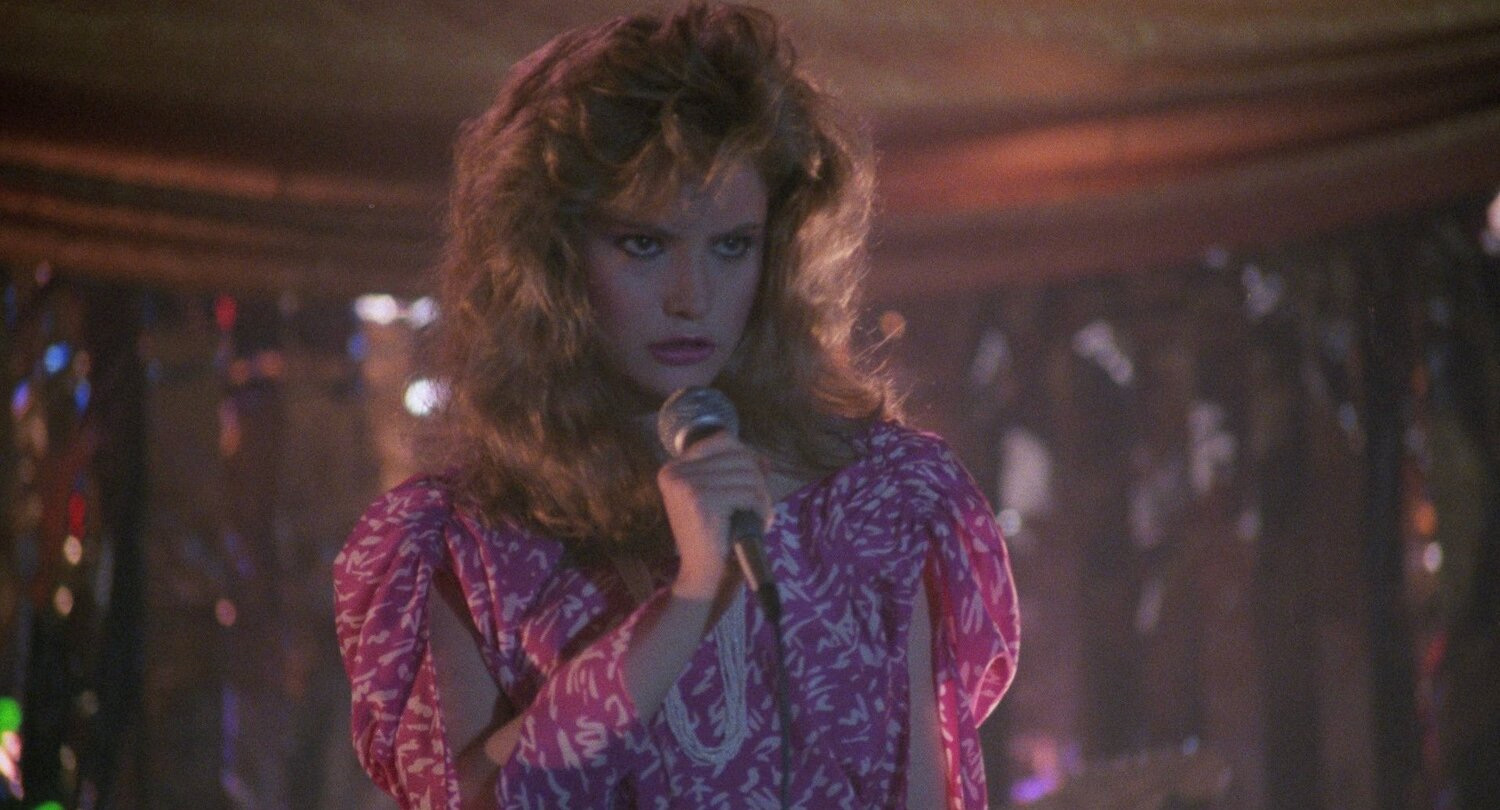 Among graduates of the "Roger Corman film school," Jonathan Kaplan doesn't have the same level of name recognition as Martin Scorsese, Jonathan Demme, or Francis Coppola, but he clearly learned the same lessons they did while plying his trade directing exploitation flicks for Corman's New World Pictures. Although it might seem like the only thing Kaplan's films have in common is that they have nothing in common – his filmography includes blaxploitation (Truck Turner), Oscar winning and nominated dramas (The Accused, Heart Like a Wheel), science fiction (Project X), Westerns (Bad Girls), and one of the greatest teen movies ever made (Over the Edge) – they're all characterized by a propulsive energy and dynamic sense of graphic storytelling in which the moving camera conveys the restless emotional tensions of his characters. This is no less true of Kaplan's for-hire television assignments than his more personal auteur films; in fact, one of the most interesting things about ostensible cash grabs like the early 80s TV movies Kaplan directed or his work on series like ER and Law and Order: SVU is how many lines of continuity one can follow that stretch throughout the director's work. The 1983 NBC movie Death Ride to Osaka (also known as Girls of the White Orchid) is a case in point: its story of an American singer (Jennifer Jason Leigh) who unwittingly sells herself into sex slavery is the missing link between Kaplan's sensationalistic New World output (Night Call Nurses, The Student Teachers) and the socially conscious prestige dramas like The Accused and Immediate Family that he would make in the late '80s and early '90s. Kaplan skillfully rides the line between provocation and sensitivity throughout Osaka, never treating his heroine's trauma with anything less than profound seriousness even as he keeps one eye on the melodramatic demands of the genre. Leigh's subtle performance, the textured cinematography by John Lindley (who would go on to shoot The Stepfather and Field of Dreams), and a percussive techno score by future James Cameron collaborator Brad Fiedel all combine to make Death Ride to Osaka an exceptional thriller that, like most of Kaplan's films, deserves to be better known than it is. Thankfully, Fun City has released a top-notch Blu-ray of the picture as part of its "Prime Time Panic" boxed set, which also includes the musical drama Freedom and the Warriors-meets-On the Waterfront teen graffiti picture Dreams Don't Die. All of the films in the set are worth watching, but Death Ride to Osaka is the true gem of the collection – and the information-packed 45-minute interview with Kaplan singlehandedly justifies the purchase of the set.          
The last couple months have also seen some excellent home video releases of contemporary TV series, as the networks release prior seasons of their shows on DVD and Blu-ray to coincide with the fall launch of new episodes. I've written about NBC's kinetic and addictive action series The Blacklist for this site before, interviewing directors Andrew McCarthy and Kurt Kuenne, and both of those filmmakers contribute episodes to the Blacklist "Complete Eighth Season" collection now available on DVD. Over a quarter of the set's 22 episodes are directed by McCarthy, who continually finds inventive ways of staging and shooting that keep the series from becoming stale or repetitive – no small feat on a show that's well past 150 episodes. The season high point, however, belongs to Kuenne, whose impressionistic, black-and-white "Nachalo" is the most audaciously directed episode of network television I've seen this year. Another of my favorite current shows, the CBS reboot of The Equalizer, is also new to DVD in the form of a complete season one package showcasing creators Andrew Marlowe and Terri Edda Miller's clever reimagining of the '80s classic, in which a former intelligence agent comes to the aid of innocent victims let down by the law. Marlowe and Miller smartly update the material to examine multiple forms of systemic injustice in a manner that's morally complex, emotionally involving, and sociologically astute – not to mention surprisingly funny. The casting of Queen Latifah in the title role is an unexpectedly brilliant choice; she brings a poignant sensitivity to the dramatic scenes, a sly wit to the humorous ones, and is completely convincing in the expertly choreographed fight sequences (among other strengths, The Equalizer has some of the finest stunt coordination around). While the show is consistently entertaining, the pilot is particularly strong thanks to the striking visual style of director Liz Friedlander, whose varied approach to lenses and composition serves as a nice corollary for the complexity of Latifah's performance. Alternating between deep-focus compositions with an intricate use of frames within frames and elegant long-lens close-ups that accentuate and enhance the nuances of the show's more intimate moments, Friedlander generates one image after another that's both gorgeous for its own sake and expressive of character and theme. The immediacy of her action direction really makes Friedlander stand out among her peers; her fights, shoot-outs, and torture sequences are swift, brutal, and exhilarating thanks to Friedlander's unerring instincts for camera position and lens selection – she's a total master of her craft.  
My final recommendation this week is the Blu-ray edition of Escape Room: Tournament of Champions, a shrewd and scary sequel that delivers the goods for fans of the original Escape Room while expanding the mythology and increasing the tension. The film opens with the two survivors of the original film's traps – escape rooms designed to kill for the amusement of wealthy spectators watching from a safe distance online – on a mission to find and stop their tormentors; it doesn't take long for them to realize that they're not at all in control of their surroundings and have been manipulated into a new series of elaborate games that are difficult to win and almost impossible to survive. Since the film's surprises are central to its effects, I'll avoid discussing plot in any real detail; without giving anything away, I'll just say that the script is flawlessly constructed to yield the maximum possible suspense – each triumph only leads to a more seemingly insurmountable obstacle, and the writers' willingness to kill off sympathetic characters gives the sense that no one is safe. It's a nerve shredding experience made all the more unsettling by director Adam Robitel's deft ability to manipulate the audience; he's very good at directing our eye toward the clues we're supposed to pick up, and away from those we're only supposed to notice on second viewing. The theatrical cut of the movie that was released earlier this year is one of two versions included on the Blu-ray, and for once the alternate "extended" cut included alongside it is not just a gimmick but a genuine rethinking and reinvention of the original story. There's a new subplot running alongside the main storyline in which we see the people and mechanisms behind the movie's escape rooms, and this material drastically alters the meaning and effects of the scenes that exist in both versions; watching the two cuts back-to-back provides a fascinating case study in how context alters characterizations and plot, with the same moments having an entirely different impact depending on what they're surrounded by. Personally, I slightly prefer the extended cut to the theatrical release given its darker, odder tone, but in either version Escape Room: Tournament of Champions is a tense, energetic, and original piece of work.       
Jim Hemphill is a filmmaker and film historian based in Los Angeles. His website is www.jimhemphillfilms.com.