Back to selection
VENICE COMPETITION TITLES ANNOUNCED
The Venice Film Festival have announced their slate of competition films vying for the Golden Lion. Included in the list is the opening night film, Darren Aronofsky's Black Swan as well as Kelly Reichart's Meek's Cutoff and Sofia Coppola's Somewhere.
Also announced are out of competition titles The Town, directed by Ben Affleck; little brother Casey Affleck's documentary on Joaquin Phoenix, I'm Still Here; and Robert Rodriguez's Machete.
The festival runs Sept. 1-11.
The full list of titles are below.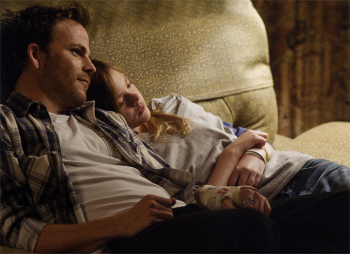 "Attenberg," Athina Rachel Tsangari, Greece
"Barney's Version," Richard J. Lewis, Canada/Italy
"Black Swan," Darren Aronofsky, USA
"Black Venus," Abdellatif Kechiche, France
"Detective Dee and the Mystery of Phantom Flame," Tsui Hark, China
"Happy Few," Antony Cordier, France
"Meek's Cutoff," Kelly Reichardt, USA
"Miral," Julian Schnabel, USA/France/Italy/Israel
"Noi Credevamo," Mario Martone, Italy
"Norwegian Wood," Anh Hung Tran, Japan
"La Passione," Carlo Mazzacurati, Italy
"La Pecora Nera," Ascanio Celestini, Italy
"Post Mortem," Pablo Lerrain, Chile
"Potiche," Francois Ozon, France
"Promises Written in Water," Vincent Gallo, USA
"Road to Nowhere," Monte Hellman, USA
"A Sad Trumpet Ballad," Álex de la Iglesia, Spain
"Silent Souls," Aleksei Fedorchenko, Russia
"The Solitude of Prime Numbers," Saverio Costanzo, Italy
"Somewhere," Sofia Coppola, USA
"13 Assassins," Takashi Miike, Japan
"Three," Tom Tykwer, Germany