Back to selection
"Our Equipment Partner Pulled Out of the Project With No Explanation" | C.J. Obasi, Mami Wata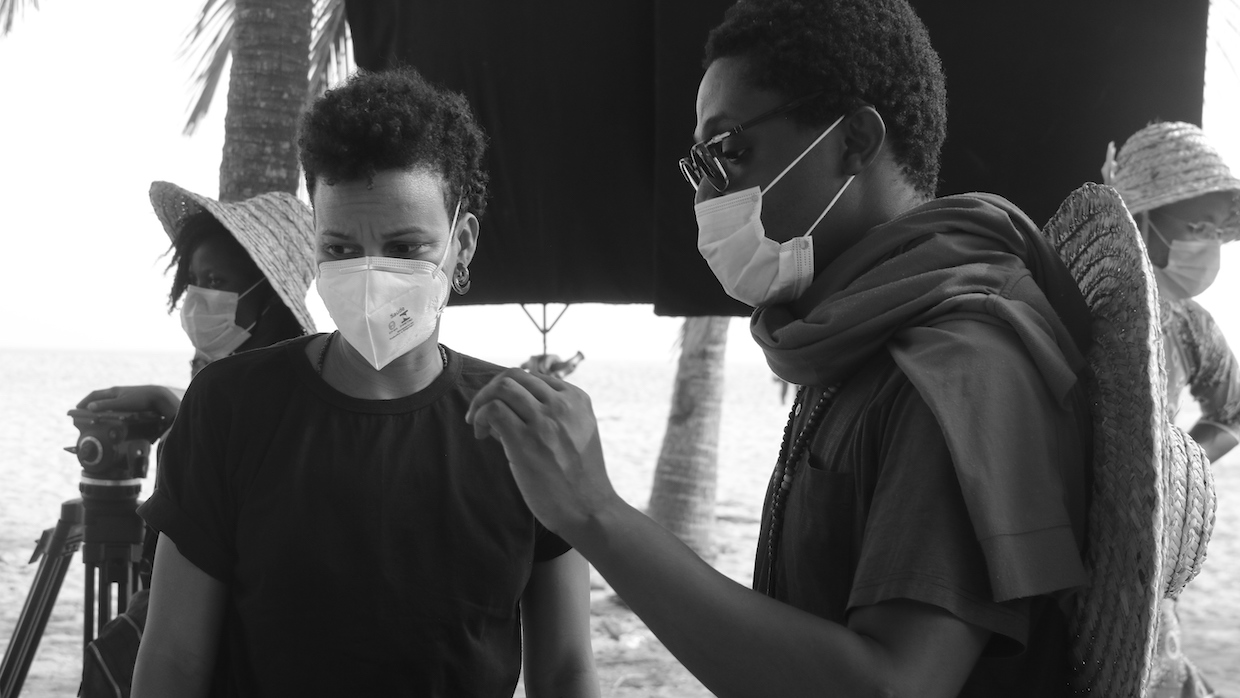 C.J. Obasi and DP Lilis Soares behind the scenes on Mami Wata.
Every production faces unexpected obstructions that require creative solutions and conceptual rethinking. What was an unforeseen obstacle, crisis, or simply unpredictable event you had to respond to, and how did this event impact or cause you to rethink your film?
The biggest challenge we faced came at the very beginning of our shoot. The cast and crew had all arrived at the camp, and we were smack in the middle of rehearsals, building sets, finalizing costumes, etc. Then our equipment partner pulled out of the project with no explanation. So here we are, in a remote community in the Republic of Benin, with over 80 people from more than seven countries camping together—no hope for camera, grip, light, or any gear whatsoever. This meant, of course, that we had to take out funds from the production purse to rent equipment in Lagos—which had its own set of challenges—then transport all of that gear in trucks across the border to Benin. The financial impact of this took a toll on the entire project and had a domino effect across the production. [DP] Lílis [Soares] and I had to rethink and approach the cinematography differently because we didn't have as much time as thought we would. It's a miracle we made it.