Back to selection
"We Began To See the Zoom Calls as a Kind of 'Virtual Vérité'" | Laura Gabbert, Food and Country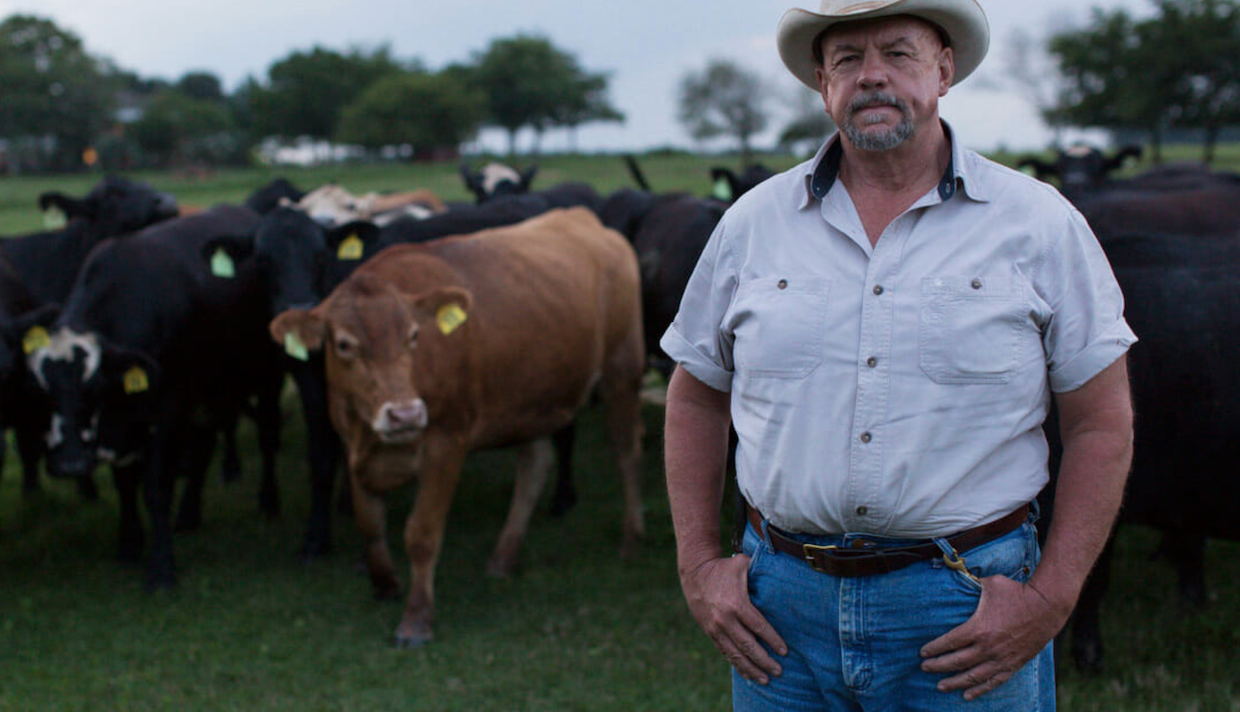 Food and Country, courtesy Sundance Institute.
Every production faces unexpected obstructions that require creative solutions and conceptual rethinking. What was an unforeseen obstacle, crisis, or simply unpredictable event you had to respond to, and how did this event impact or cause you to rethink your film?
As COVID took hold in March 2020, we knew we had to capture Ruth Reichl's journey chronicling the food security story unfolding in real time. But, unable to travel, how would we solve the problem of distance: the miles and miles lying between her and her subjects, and the continent between her, in upstate New York, and our crew, in Los Angeles?
Mercifully, COVID constraints turned into an unanticipated creative goldmine.
Following the bread crumbs to fascinating characters working on the front lines of food, Ruth began making video calls and we experimented with recording them remotely. We discovered that, instead of shutting us out or causing us to feel one step removed, the two-way exchanges became kinetic dialogues that offered something new and fertile. Liberated from the traditional one-way documentary interview format, these conversations immersed the viewer in an encounter between two characters. The screen Ruth and her conversation partners shared became a confidential, rather intimate chamber where vulnerability, spontaneity, and learning, could all play out. As we cut the film, we began to see the zoom calls as a kind of "virtual vérité"—and we allowed them to play out as scenes unto themselves.
Ruth's reporting instincts, irrepressible curiosity, and unparalleled knowledge of food culture deepen and elevate the calls, while her warmth evokes poignant honesty from our characters. Because the calls are scheduled right after major events, such as urgent pieces of pandemic news or shifts in the subject's story, there's a palpable sense of immediacy that drives the narrative forward.
Of course we were eager to break the film open from the intimate chamber of conversation to capture our characters' worlds on the ground. Early in the pandemic, we shot remotely with one-to-two person local crews. Then as soon as we were able, our LA team got on the road to shoot their unfolding stories in the wide open landscapes of Kansas and Nebraska, the waters of the Long Island Sound, the verdant fields of Georgia and Ohio, and the urban cityscapes of New York, Oakland, and Los Angeles.
In the interplay among characters and between two visual dimensions—the virtual video calls and the physical spaces of our characters' lives—we get a kind of 10,000 foot view of a reeling food ecosystem, a tapestry of America made up of individual stories.