Back to selection
Kickstarter Launches for Filmmaker Cambria Matlow's Narrative Short Why Dig When You Can Pluck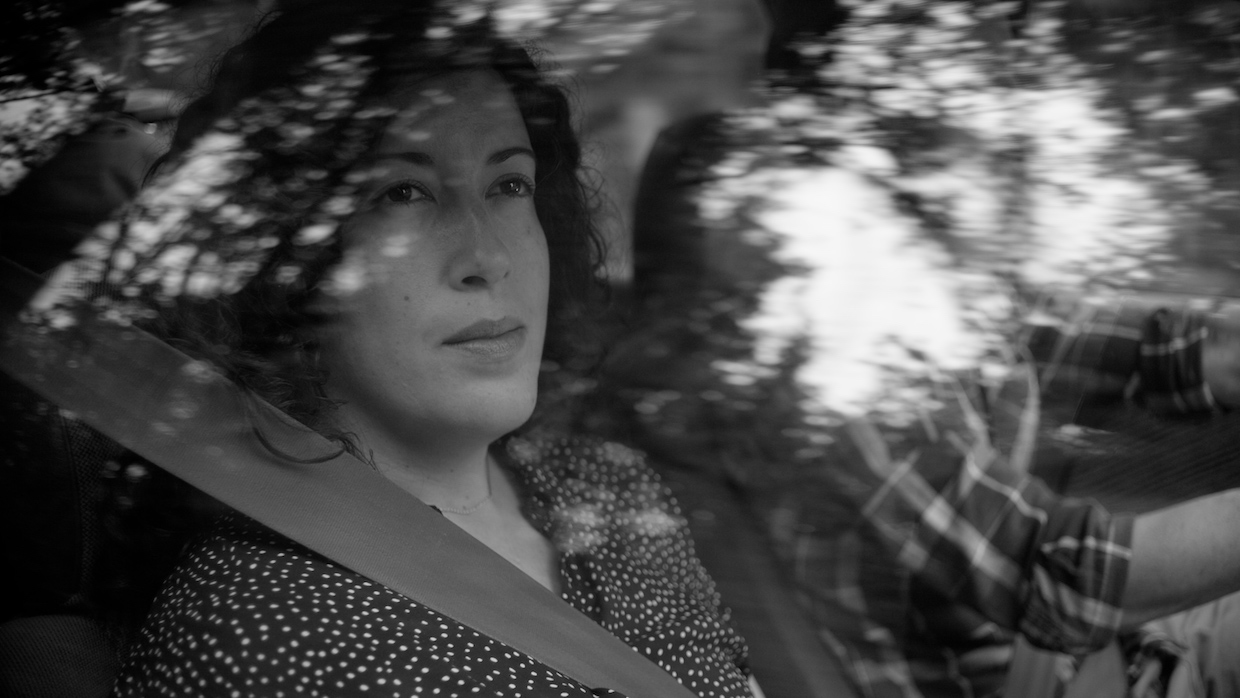 Sol Marina Crespo, star of Why Dig When You Can Pluck.
A Kickstarter campaign has been launched to secure funding for writer-director Cambria Matlow's narrative short Why Dig When You Can Pluck, starring Sol Marina Crespo as a mother and filmmaker who does some soul searching on a family vacation. The Kickstarter will run from February 28 through March 23 as part of the platform's month-long specialty program Long Story Short. Matlow's goal is to raise $22,000 for production and distribution costs. 
"Why Dig When You Can Pluck is my first narrative film after years spent making documentaries and I couldn't be more excited to share this with the filmmaking community," Matlow told Filmmaker. "The film comes from my personal experience as a working mother-artist and reflects cinematic stylistic influences ranging from Kelly Reichardt to Jim Jarmusch, with content echoing films like The Lost Daughter and Bergman Island. We need more realistic films made about mothers, by mothers, who are underrepresented as directors and onscreen" 
Chosen as a Kickstarter "Project We Love," Why Dig When You Can Pluck follows Matlow's non-fiction directorial efforts Burning in the Sun (2010, co-directed with Morgan Robinson), Woodsrider (2017, which Matlow wrote about the process of making for us) and No More Dope Parties (2019). She has worked as a producer on all of these projects through her production company Woodsrider Films. On Why Dig, Fran Bittakis and Sarah Perez will produce and Ben Bach will serve as DP. 
From the Kickstarter page: 
The film is set on the Oregon coast where rock formations cut across the horizon. Spring (Sol Marina Crespo), Clay (Patrick D. Green) and Elio (Mateo Taylor) are a family of three on a summer camping trip to the beach. In search of inspiration for a new project, filmmaker Spring takes pictures of the landscape and uses her husband and son as reluctant props.

Spring's phone goes missing, and with it her ability to "see" through its camera. She suspects her son, but has no proof.

Clay and Elio sit for hours on the sand reading and snacking, silently enduring their vacation. Clay drinks vodka and yells at Elio for misbehaving. Lonely and stoned, Spring craves adventure. She jumps in the water and climbs the rocks, alone. But when Elio wants to play with her, she's busy working. Clay grows aggravated with the growing distance he feels from his wife. Elio defiantly refuses to wear shorts.

They are three ships passing in the night, their messed-up dynamics echoing the solitary seastacks. Moving between deadpan realism, unexpected humor and quiet devastation, Why Dig When You Can Pluck challenges norms around motherhood and artmaking while exploring themes of trust, violence, magic and love
For more information and to make a contribution, visit the Kickstarter page.