Back to selection
Watch Now: Short Films from the 2023 Filmfort Film Festival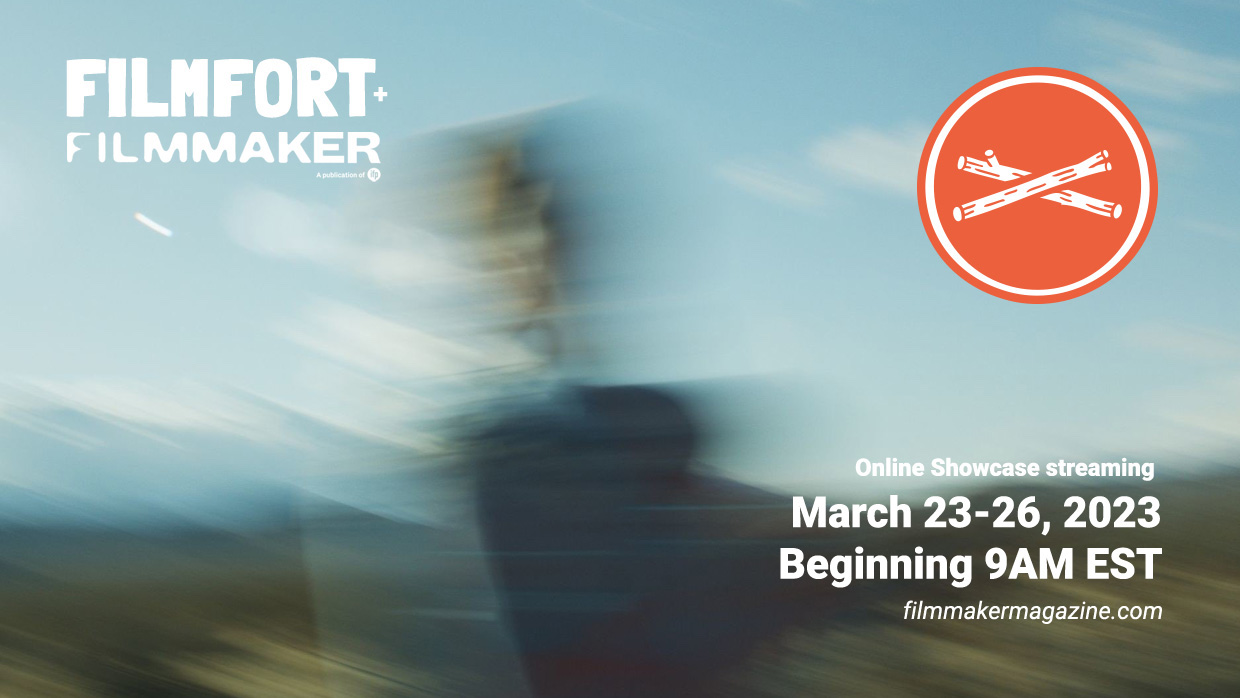 Filmmaker is happy to partner once again with the Filmfort Film Festival by exclusively hosting four short films from this year's lineup, which will be available to view on our site through Sunday. The three day festival—which occurs during the Treefort Music Fest in Boise, Idaho—highlights an array of emerging independent cinema. Alongside robust film programming, Filmfort also features DIY panels and filmmaker Q&As in the heart of the city's downtown area.
The four short films we've teamed up to share include an experimental documentary with music by Phillip Glass, a time-loop narrative spurred by insomnia and grief, the story of a scholar of vibrations whose life becomes shaky as a result and an engrossing tale of a mythical goddess.
You can find each film embedded below, and check out the rest of Filmfort's lineup here.
Bull Rider
dir. Alexia Oldini, Stephen Gray
2022, USA, 2 mins
This experimental documentary short merges meditations on dance from choreographer Martha Graham with music by composer Philip Glass and video featuring Professional Bull Rider/Modern Dancer Ouncie Mitchell, at the 2022 Oakley Rodeo in Oakley, UT.
Moths Ate the Veil
dir. Ariana Courtney Carrera
2022, USA, 6 mins
Grief-induced insomnia results in a desolate and escapist reality loop.
Utopia Park
dir. Phillip Rabalais
2022, USA, 39 mins
A man studies the vibrations of his world. His research overwhelms him, unraveling his life from the inside out.

Winter in Pluto
dir. Riley Teahan
2022, USA, 55 mins
The myth of a goddess who rebels against traditional romance and falls in love with herself.