Back to selection
Cannes 2023: Occupied City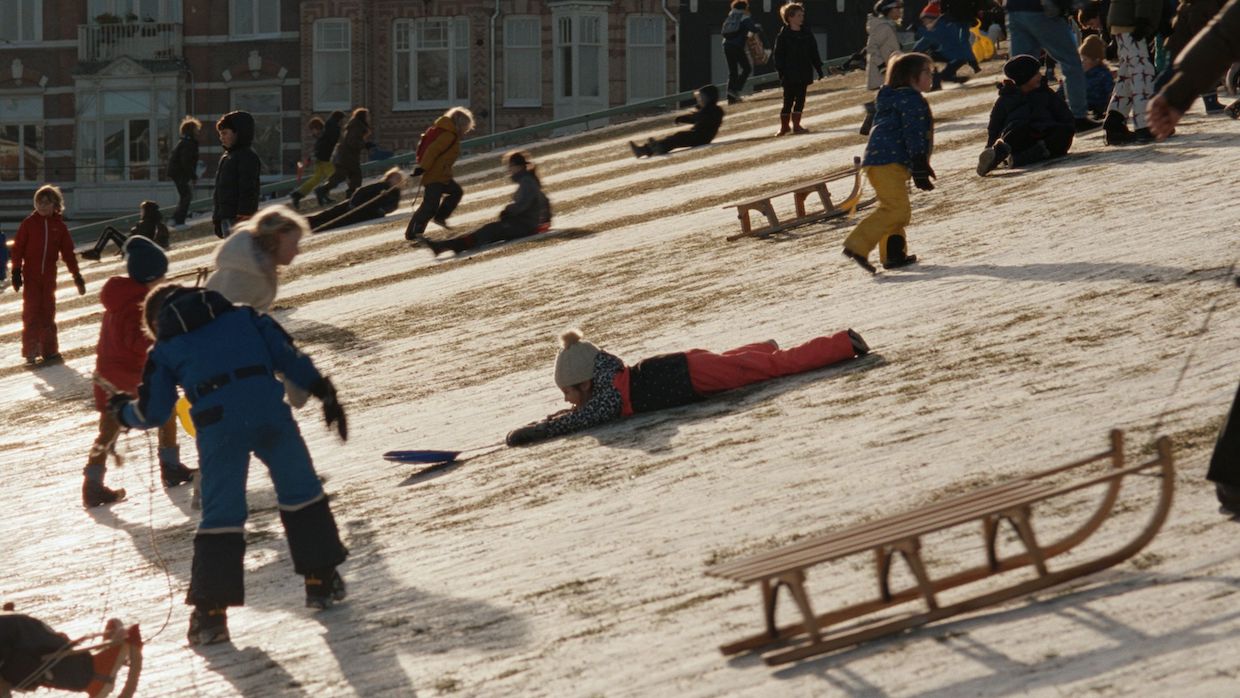 Occupied City
Cannes Film Festival director Thierry Frémaux is not good at playing defense. When asked at Monday's pre-opening day press conference about an open letter published by (retired) actress Adèle Haenel accusing the festival of protecting "its rapist chiefs," among them Roman Polanski and Gérard Depardieu, Frémaux responded that "if you thought that it's a festival for rapists, you wouldn't be here listening to me, you would not be complaining that you can't get tickets to get into screenings." "Festival for rapists" is a clunkily phrased self-own for Frémaux and his subsequent leap to ticketing problems is equally ungainly—but the access problems are real, quite possibly exacerbated by the fact that, as Cannes boasted in a newsletter sent to industry attendees, registration for the Marché bested 2019's previous record of 12,500 badges sold to over 13,500. That bumper attendance made Occupied City, Steve McQueen's 246-minute documentary history of World War II Amsterdam—premiering at 10 am, no less—a surprisingly hard-to-acquire ticket. When the logos started, there were no cheers for Regency Entertainment but a big one for A24, followed by a man going "Hmmmm" in response to the Film4 logo, then applause for every subsequent production company. By the fifth round of reflexive clapping, a woman hissed "suffit"; that bit of common sense dispensed, the film proper began.
Constructed from 36 hours of footage shot on 35mm over three years, Occupied City's structure and main thematic thrust barely change from scene to scene. Each sequence begins with the narrator listing the address of the location we're seeing (around 130 in total), then narrating the World War II history associated with it and, sometimes, the location's post-war afterlife. Predictably, much of what we learn is grim, a seemingly endless litany of Jewish round-ups, concentration camp deaths and betrayals of Resistance fighters, drawn from ("informed by," as the end credits strangely word it) a book by McQueen's wife, Dutch author and filmmaker Bianca Stigter.
The voiceover delivery by British-born, Amsterdam-based photographer Melanie Hyams is fairly remarkable, devoid of the overinflection and emotional underlining that makes so many documentary narrations come off as auditory overacting. If anything, she sounds weirdly cheerful, like a teacher trying to make sure her students are engaged as she is; as McQueen says, "It's not supposed to be dispassionate. It's informational." That restraint is a useful reminder that, as shown in his other best features (from my perspective, Hunger and 12 Years a Slave), one of McQueen's most admirable qualities is his lack of perceptible attempts to "generate empathy," a phrase that, as often used, actually means something closer to gross manipulation; McQueen trusts that viewers can register obvious atrocities for themselves. The amount of detailed information delivered is nearly impossible to process and retain for four continuous hours, and it's easy to guiltlessly zone out and accept it as ambient texture; it's certainly not like anyone will fail to pick up on the scale of the historical traumas repeatedly enumerated.
Often, there barely seems to be any relationship between what we're seeing and hearing, even if there's an obvious broader point in a psychogeographic vein: every square foot of earth has its own deep context, whether superficially legible or not. Being essentially totally unfamiliar with Amsterdam, I have no idea if there's any kind of geographic coherence to how the film is laid out or if it's just spatial hopscotch, but McQueen clearly covers a lot of ground and many different types of locales. As someone who never feels rooted in a new-to-me-city until I've walked through it for at least 45 minutes, I found the travelogue angle pleasing. The past becomes an excuse to walk through the present, a prompt to open-ended curiosity rather than towards a didactic mission. Certainly no one's ever accused McQueen of being unable to compose a shot and, as shot by DP Lennert Hillege, Occupied City is consistently classically handsome and pleasing to look at. There's the occasional camera movement—notably two phantom carriage sequences on the city's trams, one of which ups the kinetic ante as the camera twirls upside-down and performs some full 360s—but McQueen largely sticks with the static shots he's got a proven track record of executing.
At the top, there's a good deal of anti-lockdown protesting and marching which, juxtaposed with the voiceover history of other marches that took place in the area, could seem to legitimate the type of anti-vaxxer that compared lockdowns and "discrimination" against them to the Holocaust. By film's end, including a climate change protest happening at Dam Plaza, these resonances are clarified as just one kind of many; by its very nature, public space is always going to generate many different sorts of mass actions, which here includes anti-racism rallies and processing centers for Ukrainian refugees. McQueen connects the Holocaust to present-day oppressions and racisms, making a point that's as unexpectedly obvious as it is valid.