Back to selection
Fantasia International Film Festival Announces Third Wave of 2023 Programming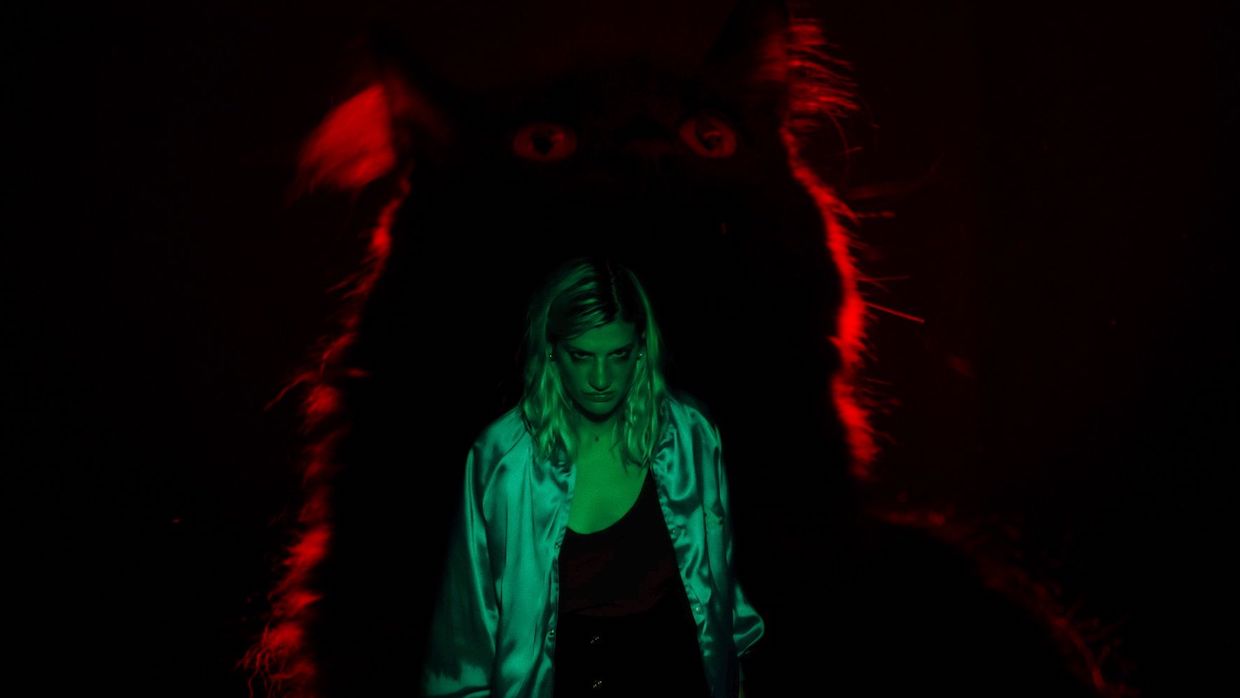 Mary Dauterman's Booger
Fantasia International Film Festival announces today the third wave of titles for its 2023 lineup, with first and second wave titles revealed earlier this spring. The 27th edition of the festival will run from July 20 through August 9 at Montreal's Concordia Hall Cinema, with additional screenings to be held at the J.A. DeSève Cinema, Cinémathèque québécoise, and Cinéma du Musée. 
Pre-sale tickets will be available on Saturday, July 15 at 1pm EST. In the meantime, check out the full list of additional titles, panels, events and jurors at this year's Fantasia, and visit the festival's official website for more information.
Career Achievement Award: Nicolas Cage
In over 40 years in film Nicolas Cage has brought a wide variety of unforgettable people to life in works that are as memorable as the characters he portrayed, with textured performances that have been among the most exciting and unique from anyone in the last four decades. More so than that, Cage is drawn to films and filmmakers that take these people (and the audiences) on unforgettable, often risk-taking journeys, be they in dark dramas (Leaving Las Vegas, Bringing Out the Dead, Joe, Pig), wild comedies (Raising Arizona, Vampire's Kiss) action favorites (Con Air, Face/Off), or such fearless masterworks as Wild at Heart and Mandy, films that mix the true and the fantastic into indelible works of popular and cinematic art. And now, at the World Premiere of Sympathy for the Devil and another classic Cage performance, Fantasia is honored to present this year's Cheval Noir Career Achievement Award to this remarkable performer responsible for bringing life to some of the most fascinating people to grace the big screen in some of the most extraordinary films ever made.
Official Closing Film: We Are Zombies
The 27th edition of the festival will end on an especially riotous note with the World Premiere of We Are Zombies, the latest from internationally beloved Quebecois cult collective RKSS (Summer of '84) – François Simard, Anouk Whissell, and Yoann-Karl Whissell. Based on the comic Les Zombies Qui Ont Mangé Le Monde (The Zombies that Ate the World), the film is set in a society where zombies, referred to as "living-impaired," roam among us with no urge to eat flesh. The film stars Megan Peta Hill (Riverdale), Alexandre Nachi (1991) and Derek Johns (The Boys). Also on board is RKSS mainstay Jean-Philippe Bernier, handling both the cinematography and the pulsing electro soundtrack with his duo Le Matos. RKSS came of age at Fantasia, first in our audience and then on our screen with their early short films becoming instant crowd favorites. Their debut Turbo Kid emerged from Frontières, premiered at Sundance and quickly attained rabid cult status across the world. Nothing makes us prouder than to close our 27th edition with the world premiere of their third feature, a special homecoming with RKSS returning to their earliest audience. World Premiere.
Ms. Apocalypse 
Young-mi works as a bookkeeper for a tech factory, where her awkward disposition has earned her the nickname "Ms. Apocalypse." Secretly infatuated with a co-worker named Do-young, she is shocked when she finds out that he has been embezzling company money; but ultimately chooses to cover his tracks. On the last day of 1999, Do-young turns himself in, and they are both sentenced to jail. When Young-mi is released a few months later, Do-young's beautiful wife is waiting for her with a compelling offer. Director Lim Sun-ae (An Old Lady) returns with a poignant and profoundly human drama about courage and new beginnings. Cheval Noir Competition. World Premiere. 
Hippo
Loosely based on 'Hippolytus' — Hippo hilariously examines the coming of age of two homeschooled step-siblings: Hippo (Kimball Farley), a video game-addicted teenager and Buttercup (Silver Bear winner Lilla Kizlinger), a Hungarian immigrant with a love of classical music and Catholicism. Achingly funny and deeply perverse, this uncomfortable-yet-endearing comedy is steeped in pain and melancholia, with a pair of unique performances at its core. Think '90s Todd Solondz with a nightmare Wes Anderson aesthetic. The feature directorial debut of writer/director Mark H. Rapaport, producer of The Scary of Sixty-First and Pledge. Also starring Eliza Roberts and Jesse Pimentel. Executive produced by Danny McBride, David Gordon Green and Jody Hill. Cheval Noir Competition. World Premiere. 
Tiger Stripes
The first amongst her group of friends to hit puberty, 12-year-old Zaffan (Zafreen Zairizal) feels her body changing. In the small rural village in Malaysia where her life is structured around the rules of school and Muslim faith, this could become a problem…a monstrous problem. The first Malaysian film to win the Grand Prize at Cannes' La Semaine de la Critique, Amanda Nell Eu's Tiger Stripes is a delightful addition to the canon of feminist, horror-tinged coming-of-age films: a striking debut that showcases an infectiously rebellious filmmaking spirit and aDIY energy that comes once in a blue moon. Cheval Noir Competition. North American Premiere.
New Life
A mysterious woman (Hayley Erin) is on the run, a fixer (Sonya Walger) is assigned to bring her in, and the stakes of the pursuit rise to apocalyptic proportions. Writer/director John Rosman's New Life is a thriller that doubles as an unexpected emotional powerhouse, with its dimensioned, atypical duo both struggling to learn the what and why of their circumstances. New Life keeps the viewer on edge as its many layers begin to unravel, conjuring considerable tension in unpredictable ways. From the producers of Something in the Dirt and The Mortuary Collection. World Premiere. 
The Phantom
The 1930s: a dark time in Korean history. During the Japanese colonization of Korea in 1933, anti-occupation groups resist the oppression of the ruthless Imperial government. After a failed assassination attempt on the newly-appointed Governor General, security chief Kaito leads an investigation to hunt down an expert spy known only as the "Phantom." Five prime suspects are then locked inside a remote hotel and forced to prove their innocence. Lee Hae-young (Believer) returns to the festival with an edge-of-your-seat spy thriller featuring a who's-who of insanely talented actors: Sul Kyung-gu (Idol), Lee Hanee (Extreme Job), Park So-dam (Parasite), Park Hae-soo (Squid Game) and Seo Hyun-woo (Decision to Leave). North American Premiere. 
Femme
Performing as Aphrodite Banks, Jules (Nathan Stewart-Jarrett, Candyman) has become one of London's most celebrated drag artists. After a show, he steps out to get some cigarettes when he is brutally attacked by a gang of racist homophobes. Jules withdraws from the drag race entirely, traumatized and despondent. Months later, while at a gay sauna, he recognizes a familiar face: his attacker Preston (George MacKay, 1917), whom he starts dating, hatching a plan for revenge. Sam H. Freeman and Ng Choon Ping's debut Femme is a jaw-dropping thriller built around the notion of code-switching along sexual orientation, but also racial and ideological lines. A perfectly calibrated queer thriller, it subverts the tired trauma narrative and instead focuses on drag as a powerful force. Cheval Noir Competition. North American Premiere.
Booger
Mary Dauterman's short film, Wakey Wakey took Fantasia by storm when it internationally premiered in the Born of Woman showcase in 2019. She's now back with her feature debut Booger, a dark comedy about lost cats, grief, and millennial despair. Anna's (Grace Glowicki) best friend Izzy just died, and her landlord won't stop calling about rent. As her life falls apart, she's bitten by Izzy's cat Booger and starts to get stranger every day: she's hungry for canned fish, she keeps swallowing her hair, and her predator instincts are out of control. World Premiere. 
The Concierge 
"The word 'no' doesn't exist in a concierge's dictionary." That's just one of the demanding rules that Akino must abide by in her new job as a concierge at the elegant and expansive Arctic Department Store, where the customers are all animals and the most valued among them are of extinct species. This anime gem adapts the much-loved manga by Tsuchika Nishimura. Populated by all manner of creatures great and small, The Concierge is a colorful, comical, compassionate treasure of bespoke anime, boasting animation production by Production I.G and a script by Satomi Ooshima (Fortune Favors Lady Nikuko), marking the feature-film debut of gifted director Yoshimi Itazu (Pigtails, Fantasia 2016). Axis Section – North American Premiere. 
Apocalypse Clown
A troupe of failed clowns and an intrepid reporter embark on a lunatic road trip of self-discovery after a mysterious solar event plunges the world into anarchy in what may be the funniest (and only) clowns-and-catastrophe movie ever made. A decade after their hilarious Discoverdale, Irish director/co-writer George Kane re-teams with Demian Fox, Shane O'Brien and James Walmsley (of comedy rock band Dead Cat Bounce) with this insane and original chaos comedy freakout that pays tribute to clowning as much as it skewers it. Featuring David Earl, Natalie Palamides, Amy De Bhrún, Fionn Foley and Tadgh Murphy. International Premiere.
Devils
Motivated by anger and revenge, homicide detective Jae-hwan is hellbent on taking down a dangerous serial killer named Jin-hyuk. During a frenzied chase, Jae-hwan finally captures the perpetrator but a disastrous accident sends him to the hospital. Upon waking, Jae-hwan finds something is terribly off: he now looks and sounds like Jin-hyuk Director Kim Jae-hoon makes his feature debut with the Face/Off-inspired body-swap thriller Devils: an over-the-top, thoroughly entertaining thrill ride starring Oh Dae-hwan (Deliver Us from Evil) opposite Jang Dong-yoon (Project Wolf Hunting) in a gory, cinematic showdown for the ages. North American Premiere. 
The Fantastic Golem Affairs
Rudderless bachelor Juan (Brays Efe, Paquita Salas) and his best friend David play charades on the rooftop. When David falls to his death, his body disintegrates into a thousand clay pieces.He was…a golem all along? Juan González and Nando Martínez's latest collaboration is an unpredictable sci-fi comedy that feels part telenovela, part sketch comedy – all subverted by original offbeat humor and wacky world-building. Shot on 16mm and co-starring Spanish superstars Luis Tosar (Miami Vice) and Javier Botet ([REC]), The Fantastic Golem Affairs is a colorful creation dismantling the façades of everyday life. Camera Lucida Section. North American Premiere. 
My Worst Neighbor
Seung-jin moves into a shabby new flat, seeking one last chance to fulfill his dream of breaking into the tough world of pop music. However, two details soon derail him. Firstly, the walls are made of cardboard. Secondly, his neighbor Rani, an agoraphobic character designer, is determined to eliminate any noise. A war of attrition begins, with no face-to-face negotiations possible. A reinterpretation of Clovis Cornillac's film Un Peu, Beaucoup, Aveuglément, Lee Woo-chul's My Worst Neighbor stars K-pop superstar Han Seung-yeon, of the group Kara, and actor Lee Ji-hoon, as two thoroughly endearing, charismatic neighbors. North American Premiere.
Rascals
Set during the rise of the skinhead movement that swept through Paris in the 1980s, Rascals is a searing portrait of a generation caught up in rising facism. A dark coming of age story like This Is England or La Haine, carried by an iconic period soundtrack. Director / co-writer Jimmy Laporal-Trésor has crafted a masterful debut, one of the most impactful features of the year, never overemphasizing violence but focusing brilliantly on its ramifications. The protagonists, superbly acted by a cast that includes Missoum Slimani, Jonathan Feltre, Angelina Woreth and Victor Meutelet, are each victims of circumstances that reach far beyond them. Rascals could not be more topical or affecting. North American Premiere. 
The Moon, Sky and You
In Hei Yau Lin's debut feature, The Moon, Sky and You, high school lovers fight against a hitman organization. Made for The Hong Kong Polytechnic University, The Moon, Sky and You announces a new voice for genre cinema. An electric experimentation that takes advantage of the full range of cinematic potential, the film balances ironic apathy with painful sincerity as it captures the fleeting innocence of youth. The film features a filet-o-fish-eating goldfish, a homemade carousel and blood-speckled schoolgirls. Underground Section. World Premiere. 
Pandemonium
Winner of Fantasia's 2016 Jury Prize for Best International Short for A Nearly Perfect Blue Sky, celebrated writer/director Quarxx returns to the festival with the stunning new feature Pandemonium. Drawing on themes found in Dante's Inferno and Milton's Paradise Lost, the film is a multi-textured existential fantasy topped with signature notes of visceral horror, disturbing fairy tale, wry comedy, and thrills. Exploring the many faces of death — suicide, murder, illness, accident — Quarxx dives deep into the notion of sin without redemption and the frailty of the human condition through the waking nightmare of one confused traveler (Hugo Dillon) who refuses to abandon all hope as he enters the gates of hell. North American Premiere.
Eight Eyes
At the breaking point of their dysfunctional marriage, Cass (Emily Sweet) and Gav (Brad Thomas) take a trip through Serbia. After meeting a mysterious local, Saint Peter, who eagerly offers to be their guide, the couple embark on an impromptu sightseeing expedition that soon takes a series of sinister turns. The inaugural production from beloved restoration label Vinegar Syndrome, shot on location in 16mm with mind-bending cinematography, Eight Eyes shocks hard. Director / co-writer Austin Jennings' feature debut channels the spirits of exploitation cinema's past to construct a film that is as ghoulish as it is captivating. Featuring an original score by Morricone Youth. World Premiere. 
Sand Land
Best known for the world-renowned Dragonball, celebrated Japanese manga creator Akira Toriyama's many other works include the mini-epic Sand Land, a demon-infested, post-apocalyptic screwball romp published in 2000. It portrayed a mysterious desert world where water is the most precious resource, and follows Satan's son Beelzebub and his comrades on a desperate, dangerous quest. Toriyama's countless fans can rejoice because now, a quarter century later, an anime adaptation has further rekindled Sand Land's appeal. Fantasia's crowd can take particular pleasure in this news, because the director is the talented Toshihisa Yokoshima, a deft master of CG animation whose short film Cocolors won a Satoshi Kon Award at the festival in 2017. Axis Section. Canadian Premiere. 
White Storm 3: Heaven or Hell
Lock and load for this explosive action extravaganza, a stand alone sequel with all new characters directed by a true master of exploitation cinema, Herman Yau (The Legend Is Born-Ip Man, Untold Story). Yau directed, produced and photographed over 100 films, many which are classics that shaped Hong Kong cinema. Starring 3 Hong Kong legends including two Johnnie To regulars, Louis Koo (Drug War) and Lau Ching-Wan (last year's Detective vs. Sleuths). Canadian Premiere. 
Satanic Panic, Video Doorbells and the Cringiest Flavor of Star Wars: A Trio of Documentaries From the Edge
Home Invasion
"Made in bed during the pandemic" by playful experimentalist Graeme Arnfield, Home Invasion is one of the most chilling cinematic experiences of the year. A nightmarish essay film doubling as an experiential horror film framed through an oppressive peephole, this genre-defying documentary takes the viewer from the invention of the doorbell to the arrival of Amazon's ghoulish Ring, showing how this history intertwines with film technology, horror cinema and labor struggles. Composed from a mix of archival patent illustrations, domestic security footage and classic film clips from Hitchcock to Haneke, Home Invasion asks what happens when our homes and dreams have been invaded. Official Selection: Berlinale 2023. Camera Lucida Section. North American Premiere. 
Satan Wants You
In 1980, a book entitled Michelle Remembers rocked pop culture. Written by Michelle Smith and her psychiatrist Larry Pazder, this account reveals Michelle's suppressed memories of satanic ritual abuse at the hands of her parents. In Satan Wants You, which debuted at SXSW 2023, directors Sean Horlor and Steve J. Adams interview key witnesses of Michelle's ordeal to delve into the reasons why this book is seen as the catalyst for the Satanic Panic phenomenon. Our screening will include a special Q&A with Fantasia's 2022 Canadian Trailblazer award winner, Kier-La Janisse in conversation with the filmmakers. Her book Satanic Panic: Pop-Culture Paranoia in the 1980s will also be available. Septentrion Shadows Section. Quebec Premiere. 
A Disturbance in the Force
There's no doubt that we're living in a golden age of television. 45 years ago, however, we were most decidedly not, and the proof lies in The Star Wars Holiday Special, a two-hour TV monstrosity that has long been named the worst STAR WARS ever. Jeremy Coon and Steve Kozak's exhaustively researched and wildly entertaining A Disturbance in the Force interviews everyone from the show's creators and crew to superfans including "Weird Al" Yankovic, Seth Green and Kevin Smith, revealing the absurd circumstances that led to the '70s Variety-style show turning out as disastrously as it did. International Premiere. 
Classic Additions to Fantasia 2023's South Korean Spotlight!
Celebrating 60 years of diplomatic relations between Canada and the Republic of Korea, in collaboration with the Korean Cultural Center Canada and the Cinémathèque québécoise, Fantasia adds exemplary masterpieces to the retrospective.
Peppermint Candy (South Korea) – Dir. Lee Chang-dong 
As powerful now as ever, Lee Chang-dong's 1999 novelistic breakthrough takes us through seven key chapters of a man's unraveling life, and of a country's history. 
Chilsu and Mansu (South Korea) – Dir. Park Kwang-su 
Billboard painters Chilsu and Mansu take on a big job and reckon with a changing society, in this historical landmark of South Korean cinema, released in 1988.
Io Island (South Korea) – Dir. Kim Ki-young 
An executive travels to a mysterious, matriarchal island to investigate a death and clear his name in this 1977 folk horror masterpiece from the director of The Housemaid. 
Also screening in this series: Jeong Jae-un's Take Care of My Cat (2001) and Im Sang-soo's A Good Lawyer's Wife (2003) and The President's Last Band (2005). 
ADDITIONAL 3rd WAVE TITLES 
The Abandoned (Taiwan) – Dir. Tseng Ying-Ting 
A grieving detective and her tyro partner seek justice for a mysterious series of murders whose tragic fates could be connected to an illegal migrant worker ring. From first time director Tseng Ying-Ting. Official selection: Rotterdam International Film Festival, Singapore Film Festival, Udine Far East Festival. Canadian Premiere. 
Baby Assassins 2 (Japan) – Dir. Yugo Sakamoto 
Have the gun-toting gamines Mahiro and Chisato finally met their match? The comedic action concoction Baby Assassins returns for round two. Canadian Premiere. 
Birth/Rebirth (USA) – Dir. Laura Moss 
A single mother (Judy Reyes) and a childless morgue technician (Marin Ireland) are bound together by their relationship with a little girl they have reanimated from the dead. A brilliant, provocative film that reimagines Mary Shelley's Frankenstein with such a contemporary understanding that it becomes something new and singular. Official Selection: Sundance 2023. Camera Lucida Section. Quebec Premiere.
The Childe (South Korea) – Dir. Park Hoon-jung A mixed-race boxer finds himself hunted by multiple assassins. An insane action film with a comic book flavor fit for a wild crowd. Québec Premiere. 
Flaming Cloud (China) – Dir. Liu Siyi 
Cursed by mischievous deities with a sleep-inducing kiss, Sangui sets out on a journey to find a cure and his long-lost love in Liu Siyi's debut feature, a distinctive, whimsical and romantic fantasy. Canadian Premiere.
Hundreds of Beavers (USA) – Dir. Mike Cheslik 
A zany and anarchic homage to the silent film era pits a drunken applejack salesman against hundreds of beavers. An endlessly inventive freakout from the makers of the 2019 Fantasia audience award-winning Lake Michigan Monster. Comparisons range from Tex Avery to William Castle, as the film's relentless pace captures a style of filmmaking mostly lost in our modern era. Winner of a slew of awards on the festival circuit. Underground Section. Canadian Premiere. 
It Lives Inside (USA) – Dir. Bishal Dutta 
An Indian-American teenager (Megan Suri) struggling with her cultural identity unwittingly releases a demonic entity that grows stronger by feeding on her loneliness. A frightening meshing of the tensions of the immigrant experience with ferocious supernatural horror, finely crafted and exceptionally well-performed, with fresh concepts taking the film into severe nightmare territory. Winner of SXSW's Midnighters award. Quebec Premiere.
Mad Cats (Japan) – Dir. Reiki Tsuno 
A mysterious message containing clues to his missing brother's whereabouts sends Taka on a quest that leads him to a gang of warrior women with extraordinary feline abilities. Official selection: Slamdance 2023. Canadian Premiere. 
Miss Shampoo (Taiwan) – Dir. Giddens Ko 
Apprentice hairdresser Fen and Triad boss Tai strike an unlikely romance in Mon Mon Mon Monsters director Giddens Ko's zany genre hybrid. Opening Film: Taipei Film Festival. Canadian Premiere.
Onyx the Fortuitous and the Talisman of Souls (USA) – Dir. Andrew Bowser
YouTube's popular "Weird Satanist Guy" comes to the big screen, as the amateur occultist Onyx (writer/director Andrew Bowser) and his four companions tangle with the villainous Bartok (Jeffrey Combs). A delirious Saturday morning cartoon comes to life. Official Selection: Sundance 2023. Quebec Premiere. 
Piaffe (Germany) – Dir. Ann Oren 
Struggling foley artist Eva (Simone Bucio) grows a horsetail in the pursuit of the perfect equine sound in this kinky, gender-bending fantasia, shot on 16mm. Official Selection: Locarno 2022. Camera Lucida Section. Quebec Premiere.
Raging Grace (UK) – Dir. Paris Zarcilla 
An undocumented Filipina caregiver (Max Eigenmann) desperate to provide for herself and her daughter Grace (Jaeden Paige Boadilla), discovers a dark secret hidden by her wealthy employer (David Hayman). A gripping film that compassionately addresses real-life horrors, billed as a "coming of rage" thriller. Winner of a 2023 SXSW Grand Jury Award. Canadian Premiere. 
Ride On (China) – Dir. Larry Yang 
An aging stuntman and his beloved horse are called back for one last ride in the film business that once made him a superstar. With 100 films under his belt, Jackie Chan is in top form, shining like a true artist as he has for 50 years. Ride On is an affectionate love letter to Chan's fans and the dying art of crazy stunts and action. Special Screening.
Skin Deep (Germany) – Dir. Alex Schaad 
An intimate body swap sci-fi drama that eschews easy laughs for genuine feelings, featuring a cast which balances a rainbow of roles. Winner of the Queer Lion at the 2022 Venice Film Festival. North American Premiere. 
Sometimes I Think About Dying (USA) – Dir. Rachel Lambert 
Fran (Daisy Ridley), an isolated office drone, strikes up an uneasy friendship with a new coworker. A dark, moving drama about stepping out of one's shell and a powerful tale of resilience and connection built around the hardest of topics. Official Selection: Sundance 2023. Camera Lucida Section. Canadian Premiere.
The Sparring Partner (Hong Kong) – Dir. Ho Cheuk-Tin 
A sensational double homicide dominated the news in Hong Kong during 2013. A motley crew of jurors must decide the fate of the accused without any outside influence. First time director Ho Cheuk-To's gripping and stylish drama has already won an avalanche of awards and acclaim. Quebec Premiere. 
An Eclectic Mix of Restorations and Archival Prints Illuminate Fantasia's 2023 Retro Lineup
The Cassandra Cat (Czech Republic, 1963) – Dir. Vojtech Jasný 
A village in Czechoslovakia is thrown into chaos following the arrival of a traveling circus, whose star attraction – a magic cat with sunglasses – exposes the hypocritical townspeople's true colors after his shades are tipped. This luminous, enchanting cornerstone of the Czech New Wave will be presented in a North American premiere of a new 4K restoration by the Czech National Archive, courtesy of Janus Films. 
A Chinese Ghost Story (Hong Kong, 1997) – Dir: Ching Siu-Tung 
The ultimate cult classic from producer Tsui Hark and award-winning action director Ching Siu-Tung (SHAOLIN SOCCER), A Chinese Ghost Story rejuvenated the swordplay fantasy genre with fresh excitement and an over-the-top style, spawning two sequels and countless imitations. Think EVIL DEAD meets wuxia with humour, a tragic love story, a rap song, eye-popping effects, kinky undertones and exhilarating action. Archival 35mm print. 
East End Hustle (Canada, 1976) – Dir. Frank Vitale 
An ex-prostitute rescues one of her pimp's new recruits, beginning a deadly rivalry. An underseen but very worthwhile Quebec exploitation gem, co-scripted by and co-starring Allan Moyle, with whom director Frank Vitale previously made the classic Montreal Main, with a cast that includes Andrée Pelletier and Anne-Marie Provencher. World Premiere of new 4K restoration by Canadian International Pictures. 
Emanuelle in America (Italy, 1977) – Dir. Joe D'Amato 
Fearless investigative photojournalist Emanuelle (Laura Gemser) goes undercover to expose the depraved sex lives of the wealthy elite. Perhaps the most notorious entry in the Black Emanuelle series, with one outrageous sequence after another, it's also the most ambitious, one of several co-written by real-life journalist Maria Pia Fusco. Theatrical version, newly restored by Severin Films. Preceded by a special screening of Kier-La Janisse's new documentary short, The Reluctant Icon: A Tribute to Laura Gemser (2023).
Evil Judgement (Canada, 1984) – Dir. Claudio Castravelli 
A sex worker launches her own investigation after the police fail to learn the identity of a local serial killer. Existing partway between slasher and crime film, Evil Judgement takes to the grimy streets of '80s Montréal, diving headfirst into the stranglehold of the mob as well as corruption within the justice system. Co-starring Nanette Workman. World Premiere of Vinegar Syndrome's new 4K restoration. 
God of Cookery (Hong Kong, 1996) – Dir. Stephen Chow and Lee Lik-Chi 
A wildly over-the-top classic in which cooking collides with comedy and kung fu, starring and directed by a true king of comedy, award-winner Stephen Chow (Kung Fu Hustle). Archival 35mm print.
My Heart Is an Eternal Rose (Hong Kong, 1989) – Dir. Patrick Tam
Lovers separated by criminal conflicts reunite many years later, but things get complicated when bullets and loyalty are involved in this restored Hong Kong New Wave classic. Directed by Patrick Tam, the mentor and recurring editor of Wong Kar-Wai, and beautifully lensed by Christopher Doyle with a visually striking film noir look. North American Premiere of Mei Ah's 2K restoration, courtesy of Kani Releasing. 
Ramayana – The Legend of Prince Rama (India/Japan, 1993) – Dir. Ram Mohan, Yugo Sako, Kouichi Sasaki 
Lost for 30 years, the anime adaptation of the Hindu epic, arguably the most wild and thrilling of all the world's ancient tales of wonder, returns to the silver screen at last. This Japanese/Indian co-production is a cinematic sensation of myth, music, monsters and mighty heroes. Quebec Premiere of new 4K restoration.
Doomed America: The Films of the Ormond Family
Is it a documentary? A sermon? A hallucination? A jaw-dropping double-bill of outrageous, shocking and surreal religious films made for the '70s church circuit by Nashville mother-father-son trio June, Ron, and Tim Ormond for Baptist Mississippi preacher Estus Pirkle: 
If Footmen Tire You, What Will Horses Do? (1971) and The Burning Hell (1974). 
"Every hour at least 3,000 people go to hell," intones Pirkle in one of the Ormond Family's best-known films, filled with grinning demons and charcoaled sinners. These strange, wonderful examples of outsider filmmaking have been restored by byNWR and Cinema Preservation Alliance to coincide with the publication of forensic biographer Jimmy McDonough's awe-inspiring tome on the extraordinary lives and work of the Ormond Family, The Exotic Ones (byNWR / FAB Press). McDonough will introduce the pair of films in addition to selling and signing copies of his unbelievable new book after the screening.
Sawtooth Kaleidoscope: A Journey to the Heart of Robin Aubert's Spirit
The best way to measure the evolution of an artist is to go back to their earliest works. The festival is proud to share two cornerstones of Ravenous (Les affamés) director Robin Aubert's early filmmaking. Suzie (1999), a short that has only been screened as part of the Regard sur le court festival in Saguenay and at a Prends ça cout à l'Époque, will show at the Monument national. The 65-minute Cadillac Clown (2002) presents itself as a choral film. Dark, surreal and humorous, it's a perfect UFO, showing that Aubert has always been an original, idiosyncratic and unpredictable filmmaker. Robin Aubert will attend the event to speak on his work. 
The Dark Fantasy Worlds of Juraj Herz
In collaboration with La Cinémathèque québécoise, Fantasia is proud to be presenting restorations of four extraordinary dark fantasy works from the great Slovak filmmaker Juraj Herz (The Cremator), one of the most unique and subversive voices to come out of the Czech New Wave. 
Beauty and the Beast (Czech Republic, 1978) 
A merchant's youngest daughter is held prisoner by a mysterious winged beast. For this perverse re-telling of the original fairy tale Juraj Herz puts his own gothic stamp on Beauty and the Beast. North American Premiere of Národní filmový archive's new 2K restoration, courtesy of Severin Films.
Morgiana (Czech Republic, 1972) 
A deliciously dark tale about female revenge and sibling rivalry, packed full of gaslighting, uncanny doubles, black cats, and sly humor. Adding a psychedelic Gothic twist to his filmic adaptation of Alexander Grin's novel, Herz proves why he was the Czechslovakian master of dark fantasy and horror. Canadian Premiere of Národní filmový archiv's New 2k restoration, courtesy of Severin Films. 
The Ninth Heart (Czech Republic, 1979) 
A student must rescue a princess from the castle of an evil magician who's preparing an elixir from the stolen hearts of nine children. Laced with aspects of folk horror, vampirism, and surreal fairy tales, this film's dark fantasy components are further enhanced by quirky contraptions and gorgeous set-pieces crafted by the director's long-time friends and collaborators, the married couple director Jan Svankmajer and surrealist artist Eva Svankmajer. North American Premiere of Národní filmový archiv's new 2K restoration, courtesy of Severin Films. 
Ferat Vampire (Czech Republic, 1981) 
A mysterious car runs on blood instead of fuel in this satire on consumerism, a potent piece of anti-automobile propaganda, and perhaps the purest horror exercise that Herz produced. North American Premiere of Národní filmový archiv's new 2K restoration, courtesy of Severin Films. 
Previously announced 2023 retro titles: The Bitter Ash, Gabrielle, Sweet Substitute, She Who Must Burn and When Tomorrow Dies
Special Events
In addition to the previously announced all-star Haunted Reels book launch & live-read, Fantasia is proud to reveal the following array of exciting special events that will be presented free-of-charge. 
Artist Talk: Charles Band
In celebration of The Primevals' world premiere at the festival after decades in completion, Fantasia will be presenting a special artist talk with American independent producer and director Charles Band. With 50 years in the business and over 300 feature films under his belt, Band has done it all, from forming the first independent home-video distribution company in North America in 1978 (MEDA – later MEDIA HOME ENTERTAINMENT), creating Atari 2600 game versions of horror classics, founding Empire Pictures, which produced as many as 12 theatrical features a year, among them some of the biggest cult hits of the '80s, including Ghoulies, Troll and perhaps most significantly, Stuart Gordon's Re-Animator, From Beyond and Robot Jox. He pioneered the independent direct-to-video feature with the formation of Full Moon Entertainment and with it, the creation of Puppet Master, which has gone on to become the most successful direct-to-video film series of all time. He continues to make films under its banner to this day. Moderated by writer and journalist Michael Gingold. 
Artist Talk / Workshop Event: Discover Maywa Denki
Visit any variety store or musical instrument shop in Japan, and it's likely that you'll find a rack devoted to a novelty toy synthesizer with the appearance of a cartoon eighth note, called the Otamatone. It's the best known of the many creations of Maywa Denki, a Tokyo-based company that democratizes creativity while legitimizing silly fun as a noble pursuit. Not only is Fantasia presenting the world premiere of the Otamatoon series of video vignettes using MIDI and animatronics to bring the Otamatone and its associated noisemakers to life, the festival is welcoming Maywa Denki's co-founder, inventor, musician, artist, and entrepreneur Novmichi Tosa for Discover Maywa Denki, a special, free artist talk/workshop event — an introduction to Maywa Denki's history, an encounter with its most popular products in action, an unveiling of the Otamatoon series, and a chance to purchase Maywa Denki items rarely seen in North America. 
Artist Talk: Jimmy McDonough
If there was such a thing as a "gold standard" of exploitation cinema historians, Jimmy McDonough would be it. His landmark 2001 Andy Milligan biography The Ghastly One distinguished him as a writer whose work excelled not merely in recounting the life and career of a one-of-a-kind filmmaker, but the era in which he lived and thrived. Subsequent biographies of Neil Young, Russ Meyer, Tammy Wynette, and Al Green once again showcased his unique understanding of these great artists, and now, on the eve of the publication of what promises to be his most absorbing book to date, The Exotic Ones (published by FAB Press), Fantasia is proud to present Jimmy McDonough live on stage to discuss both an extraordinary career and perhaps his most fascinating subject matter yet, the Ormond Family, the notorious Nashville mother-father-son trio who cranked out a wild bunch of movies, from Lash LaRue westerns and a stripper gore musical to a string of extreme Baptist extravaganzas. A limited number of books will be available for sale and signing. Moderated by author and journalist Ralph Elawani. 
Artist Talk: Larry Kent
Join us for a special artist talk with the legendary Larry Kent, Canada's first underground feature filmmaker, presented as part of our celebration of the ground-breaking director as this year's recipient of Fantasia's Canadian Trailblazer Award. Cited by David Cronenberg as "a heroic figure," Larry Kent made films "so ahead of their time" (to quote Atom Egoyan) that many eventually fell out of official circulation. His career is a window into nearly every foundational aspect of Canadian independent cinema. His work across six decades has given him many lifetimes of adventures. He is a man with a multitude of stories that shed light on the people and events that shaped much of what we know today as Canadian independent film. Moderated by writer and professor David Douglas, creator of the Pioneers in Independent Canadian Cinema Project.
Career Masterclass: Roadkill Superstars
RKSS, the initialism for Roadkill Superstars, is an internationally beloved filmmaking trio consisting of Canadian film directors François Simard, Anouk Whissell, and Yoann-Karl Whissell. The trio's third feature, We Are Zombies, will have its World Premiere as the Closing Night Film of Fantasia this year. Presented by Frontières, this masterclass will guide the audience through the career of these exciting Quebec filmmakers. Moderated by Screen Anarchy's Andrew Mack. 
Panel Discussion: Bipoc Futures in Canadian Genre Film
Representation of BIPOC filmmakers in Canadian genre film is growing, with films like Blood Quantum by the late Jeff Barnaby, Night Raiders by Danis Goulet, and No Ghosts at the Morgue by Quebec-based Marilyn Cooke plus many others, but what steps did they take to bring their projects to reality? Join us for a co-presentation by BIPOC TV & FILM and Fantasia, where you'll hear from French and English BIPOC panelists discussing the landscape of Canadian genre filmmaking for BIPOC creators and how they're changing the narrative one film at a time. Moderated by Reda Lahmouid, Lead Coordinator for Hire BIPOC/Embauchez Diversité at BIPOC TV & FILM, and Carolyn Mauricette, Director of Fantasia's Canadian section, Septentrion Shadows. 
Terror in the Ailien Realms: Transdimensional Horror Movie Posters & Their Film Reviews – Book Launch Event
Driven by a profound nostalgia for roaming video rental stores and being captivated by VHS box artwork, filmmaker and sculptor Pat Tremblay created a series of horror movie posters with the assistance of AI, then invited an array of genre talents to write imaginary reviews for them. The result is Terror in The Ailien Realms: Transdimensional Horror Movies Posters & Their Film Reviews, featuring reviews by Stephen R. Bissette, Vincenzo Natali, Jennifer Reeder, Jay Baruchel, Karim Hussain, Joel Potrykus, Buddy Giovinazzo, Rodney Ascher, Ted Geoghegan, Alan Jones, Gigi Saul Guerrero, Simon Rumley, Tim Lucas, Jörg Buttgereit, Dennison Ramalho, Miguel Llanso, Steve De Jarnatt, Mike Mendez, and many more. A number of contributors will be attending this book launch event including Justin Benson, Aaron Moorhead, George Mihalka, Elza Kephart, Dave Alexander, Gary Sherman, Eric Falardeau, Lee Paula Springer, Chris Bavota, David Lawson, and Michael Gingold. Some will live-read their reviews. 
Juries and Competitions
Fantasia is pleased to announce the juries and competition titles of our 27th edition.
Cheval Noir Competition
Jury President: David Hewlett 
Actor, Director, Screenwriter 
Brenda Lieberman
Producer, Festival Founder & Director, Calgary Underground Film Festival, Lead Programmer, Calgary International Film Festival 
Jourdain Searles 
Writer, Critic, Comedian, Festival Programmer, Outfest L.A. 
Virginie Sélavy 
Writer, Film Scholar, Founder of Electric Sheep Magazine 
Gary Sherman 
Director, Screenwriter, Producer 
New Flesh Competition for Best First Feature
Jury Co-Presidents: Justin Benson & Aaron Moorhead 
Directors, Screenwriters, Actors, Co-Founders of Rustic Films 
Sarah Bolger 
Actor 
David Lawson Jr. 
Producer, Co-Founder of Rustic Films 
Sara Neidorf 
Musician, Director & Co-Founder of Final Girls Berlin Film Festival 
Angie Power 
Publicist, Route 504 PR 
International Short Film Competition
Jury President: Laura Moss 
Director, Screenwriter 
Maya Korn 
Producer 
Justine T. McLellan 
Writer, Professor, Podcast Producer 
Nick Romano 
Creative Executive, 18hz 
Jerome Sable
Director, Screenwriter, Composer 
AQCC/Camera Lucida Competition
Marc-Antoine Lévesque 
Co-founder of the Laboratoire de contenus La Marquise, director of programming for Association Cinémaniak, member of the board at the Québec's Critics Association 
Mathieu Li-Goyette 
Film critic, editor-in-chief of Panorama-cinéma, 
Guillaume Potvin 
Critic, programmer, teacher 
Satoshi Kon Award for Excellence in Animation
Jury President: Nadim Zaidi 
Digital Matte Painter, Pixomondo 
Arizona O'Neill 
Illustrator, Filmmaker 
Aki Takabatake 
Founder/CEO, Momo Films inc. 
Cheval Noir Competition
Aporia (USA) – Dir: Jared Moshe 
Les Chambres Rouge (Red Rooms) (Canada) – Dir: Pascal Plante
Femme (UK) – Dir: Sam H. Freeman, Ng Choon Ping 
Hippo (USA) – Dir: Mark H. Rapaport 
Insomniacs After School (Japan) – Dir: Chihiro Ikeda
Ms. Apocalypse (South Korea) – Dir: Lim Sun-ae
Phantom (South Korea) Dir: Lee Hae-young 
Lovely, Dark, and Deep (USA) – Dir: Teresa Sutherland 
River (Japan) – Dir: Junta Yamaguchi 
Stay Online (Ukraine) – Dir: Eva Strelnikova 
Tiger Stripes (Malaysia-Taiwan-France-Germany) – Dir: Amanda Nell Eu
Vincent Doit Mourir (Vincent Must Die) (France) – Dir: Stéphan Castang
Where the Devil Roams (USA) – Dir: Toby Poser, John Adams, Zelda Adams 
International Short Film Competition
Bold Eagle (Philippines) – dir. Whammy Alcazaren
Buffering…Please Wait (Canada) – dir. Samantha Lai 
Dark (Singapore) – dir. Alistair Quak 
Deposit (South Korea) – dir. Monica An 
Engram (USA) – dir. Keaton Smith 
The Influencer (USA) – dir. Lael Rogers 
Jacques (USA) – dir. Charlie Bellarose, 
Luzonensis Osteoporosis (Philippines) – dir. Glenn Barit 
Mancha (USA) – dr. Nicole Mejia 
Metamorphypus (Canada) – dir. Joseph Carney
Mr. Blur (USA) – dir. Jacob Chase
The Nolberto Method (UK) – dir. David Winstone 
Only Yourself to Blame (UK) – dir. Noomi Yates 
Paragon (USA) – dir. Colin Treneff 
Poppy's Saturn (Belgium) – dir. Nicole Tegelaar 
Puppet Man (USA) – dir. Andrew Fuchs 
Sayani (Argentina) – dir. Lucia Bernal 
Skin (USA) – dir. Cyrus Gainer 
Sweet Juices (Australia) – dir. Im Sejon, Will Suen 
T-Bone (Canada) – dir. Zachary Bennett, 
The Taster (Germany) – dir. Sophia Bierend 
Transylvanie (France) – dir. Rodrigue Huart 
Shoulder (South Korea) – dir. Kim Jaehyung 
Where It Begins (Iran) – dir. Mohsen Asdaghpour, Amirhossein Talebi