Back to selection
In the Garden: Remembering Independent Film Distributor, Producer and Mentor Ray Price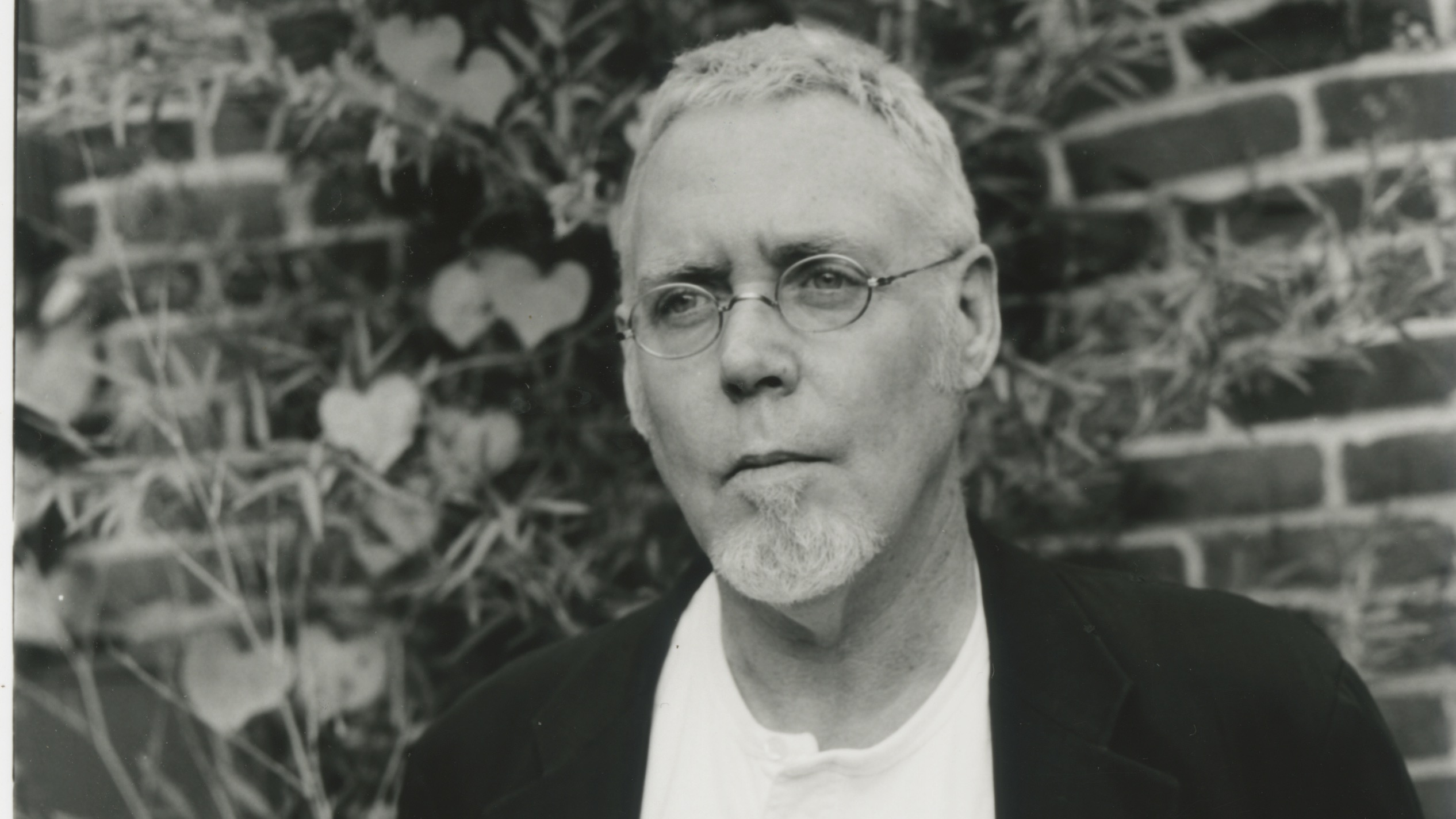 Photo: Meg Madison
I have lived longer and better than many others. I have selfishly demanded that I only do what I wanted to do—which isn't completely true. But it is true that I have often spurned great amounts of money and stature because I believe good work is essential…
The last time we spoke, I had you on speaker-phone as I made my way down the backyard garden, holding my baby in the morning sunshine, and as your words came over the cellphone, they wove into the chorus of finches chirping in the trees and the buzzing of the bumblebees joyously coating themselves in the pollen of the yellow mullein flowers. You were calling from inside the Santa Monica light rail, and riding high on a boost of energy, which I soon learned was due to a new medicine that offered some hope against hope —perhaps the cancer could be held at bay, just a little bit longer. 
"I'm feeling much better than I have in a very long time," you said. "Who knows how long it will last? So I'm thinking of coming up there to say good-bye in person to a few friends in San Francisco. And if I do, I will of course let you know. I want to make sure to see you and meet your baby."
As our call unfolded, I walked to the bottom of the hill, where Andresito and I sat in the hammock under the oak tree that guards a corner of our garden. My baby and I listened as, on your end, the PA blared out as the doors to your train closed; meanwhile, we saw a crow fly low and slow right above us, casting a spectral shadow in the glowing California light. I was happy for the good news, but I knew what the rules were and had long-ago learned that sympathy and sadness were not welcome. 
Now that you are gone, I wish I had let you know just how happy I was at the thought of seeing you again, introducing you to my growing family, and the chance of witnessing your brilliant intellect wrap itself around life, parenthood and cinema. 
WHAT KIND OF FOOD DO YOU LIKE?
Revolutionary art is a matter of process. 
I first met Ray Price during the penultimate edition of the Los Angeles Film Festival, and I had no idea who he was. I didn't know about his work with  Zoetrope, Trimark, Landmark, First Look, Renaissance or any of the storied companies that are or were part of this fitful universe we call the film industry. 
I was still a young idealistic director, and I had just stubbornly pushed my way through the making of an ultra-low-budget neorealist film about a family secret involving my grandfather's misadventures as a migrant worker. Set in the dusty heat of Central California, the piece was called Lupe Under the Sun, and I had caravanned into town for the world premiere together with the actors, Danny and Ana, real farmworkers from Mexico, living in the US, who had agreed to perform in this story about old age, dashed hopes and final dignity.
My first memory of Ray comes from opening night, when he introduced himself to us as the host of the Q&A, right as the film was winding down its final minutes. He shook hands with me and the actors, and I can distinctly recall his tall frame crowned by his penetrating, scintillating eyes and his soft, mellifluous voice full of a surprising intensity, as if he was trying to read me. Ray's inquisitive gaze moved from me to Danny and his wife; he seemed to be peering into the layers of our relationship: is this true? Is this real?
Soon after the festival ended, I went back to northern California to get married, and Ray's thoughts began arriving in my inbox, expansive, difficult, always personal and full of treasures that often left me dazed and inspired. The encounter quickly became a de facto mentorship, and over the years, scored by dinners and sprawling phone calls annotated by Whitman-esque, gargantuan emails that echoed his love for jazz, we became friends. 
What kind of food do you like?  Meat/vegetarian? There is just about everything in LA.
Armenian/Mediterranean: Carousel in East Hollywood is the best.
Thai: Jitlada"in East Hollywood, spicy, rich, so Thai.
Korean: I like Galbi Jjim in KoreaTown for its Sun Nong Dan, a stew of short ribs which is outstanding.
Indian: I like Mayura which is great for vegetarians as well as carnivores.
Mexican: There are a number of Oaxacan restaurants in the city as well as La Diosa de Los Moles in the Valley. Also, an excellent Yucatan restaurant called Chichen Itza, but it's in a food court near USC.
Chinese: There are no really good Chinese restaurants in the city, you have to go to San Gabriel but there you will find heaven. Chengdu Taste has an amazing fish stew with so many chiles and peppercorns that you almost can't eat it, but the perfume is so intense that you cannot stop eating it.
Soul Food: In my neighborhood there is a young hip restaurant called My Two Cents which is great fun.
Filipino: This is a new craze among LA chefs, Lasa"downtown is among the best.
Ramen: Sawtelle has a great Ramen place called Tsujita.
Italian: Except for pizza I generally stick to this for birthdays, etc, because of the cost. That said if you stick to the pasta courses you can stay fairly economical. I like Factory Kitchen downtown as a good reasonable choice.
BBQ: Phil's is the best but is takeout only. Bledsoe on La Brea is a good compromise.
Hamburgers: Cassel's"is classic while Belcampo is next generation.
If there's something else let me know…
AMERICAN MAVERICKS, AMERICAN REGIONALISTS
When I first got into this business, there was no independent film. It was all foreign film. We tried to envision an American wing of art film. First we seized  upon the idea of American Mavericks. People in Hollywood like Sam Fuller or Paul Bartel, whose films seemed to contradict Hollywood norms. 
Then we came up with the idea of American Regionalists, like John Waters, Victor Nunez and George Romero, who  simply stayed home and made their films (you would have fit well into that group). It wasn't until several years later the term American Independent was coined.
I can see now that Ray was not just sizing me up, but that he had already begun spinning his voracious mind, weaving together the past arc of independent film with the difficult, frustrating present that had begun to take over, all while trying to offer some guidance that would help me find my bearings. 
In many ways, Ray's path was the chronicle of a long war for the soul of cinema in this country. As much as he could, he always fought for its very best incarnation: that strange beast we call independent film. I had met Ray in what he himself would freely admit was the twilight of his career. He had lost a lot of his pull and influence in the business, but he still retained the vision that made him such a unique champion to large cohort of filmmakers spanning Kasi Lemmon (Eve's Bayou), Gurinder Chadha (Bhaji on the Beach), Carl Franklin (One False Move), Allison Anders (Gas Food Lodging), Mira Nair (Kama Sutra) and John Sayles (The Secret of Roan Inish), and so many more. 
A pigeon can only count up to three eggs in its nest. Write as if you are talking to a pigeon.
Ask someone to name the 20 average titles that came out last week. 
Can you engage the critic knowing that they are reading press books all day long? The first sentence of the first paragraph needs to be nailed immediately, like a Mike Hammer novel.
It's always the splash. People choose high-concept or they go because other people are going. 
Don't be earnest. 
Over the years, Ray grilled me countless times on the distribution strategy and messaging for new projects. His advice shot like a cannonball across a void, an increasingly wide gap pulled apart by the passage of time and a crumbling business model that destroyed the ecosystem for indies. And I have to admit, it was often difficult to process his counsel in the face of diminishing windows of opportunity in the marketplace and the financial realities of not just producing films, but somehow positioning the work to be seen with respect and interest in the world. On top of it all, I felt frustrated and powerless to do much to change my circumstances. Nothing I am saying is new to any filmmaker who has been around the block: anxiety and fear are our companions in our journey through this gauntlet. 
But Ray just ignored my qualms and would offer his advice relentlessly, always aiming for the very top. And in this process, I saw that much of the world he had helped to build was on its last legs, had evaporated or survived by squeezing into an ever-receding ledge of possibility. Yet he never backed down. In text messages, voice memos, phone calls (he once called me from a chemo session), emails and in-person, he always believed that the art of cinema still mattered. 
THE SUBLIME
What I took from Neorealism is the importance of discovery that the sublime exists within the mundane.  
Narrative is only a tool, stories are made from character.
In these last years, Ray tried to help me with Sansón and Me, a project 10 years in the making that captures my friendship with a young Mexican immigrant sentenced to life without parole. 
Along the lifespan of the work, time and again, I encountered a process familiar to many BIPOC artists, where you head out into the world to pitch a film, and suddenly, you look around and discover a line of hyphens has been following you, each one hungry to diminish your voice into a smaller and smaller box—immigrant-Mexican-Spanish-speaking—all of which add up to the diagram of a cage built from insignificance and diminishment. It's not a complaint, just the plain truth of how power and identity work in America. 
But Ray never bought into it. Seriously. He was one of the first white men in America who treated me without condescension, paternalism or the imposed reincarnation of the white man's burden. He wanted to talk about the essence of things, that core heartbeat driving all of us who hope to be filmmakers. Ray was so adamant and constant about this push for greatness, that after our encounters, I would often find myself feeling a bit ashamed that I had forgotten about why Sansón mattered. I couldn't look down on myself after hearing his rapturous praise. His faith was contagious.
Aching and beautiful. A metaphor for America.  
Without dreams there is only death.  
How can they acquire what they cannot imagine?
I am forever grateful to Ray for being a super-fan of Sansón, and in his love for the work, he gleaned layers of meaning that I am still digesting to this day. This may sound counterintuitive to the notion that a director should always know what the hell he is talking about, but as Ray helped me to understand with his tenacious presence: I myself carry some of the biggest questions about my own works. It's only through time and dialogue with the world, that you can get to a place where you can see where you have walked—and cultivate a deeper understanding of what you built along the way. 
A VIGIL
I think giving in to one's intuition reveals ideas and emotions closer to truth. 
That said, I am not sure anything is knowable. 
When I spoke to Meg on the phone, she was direct and honest: Ray did not have much time left. Just a few weeks had passed since our last phone call in the train/ garden, and the news fell over my heart like a cold, biting wind. Despite years of talking about it, the moment arrived carried on wings of shock and disbelief. I tried to evoke Ray's voice and spent the day in a daze, finally deciding to find a way back to him through the films he loved. 
Night fell as I sat down to experience the latticed universe of The Scent of Green Papaya, Tran Anh Hung's masterful portrait of class, love and personal destiny in pre-war Vietnam, which Ray had championed through its life in the USA, including an Academy Award nomination. I saw Ray everywhere I looked. There he was, as the protagonist carefully carved and shaved strips of the eponymous fruit into a delicate meal, he was present with the frog singing under a lush rainfall, and he danced with the bursts of poetry that elevated the film like a comet into a gorgeous portrait of our frail, wonderful humanity. 
Next morning, I learned from Meg that Ray had passed away the night before, just as the film itself was culminating. I think he would have appreciated the coincidence. Ray's life was rocked by the vicissitudes of an ungrateful, voracious industry—but it was also marked by tremendous victories. He stood up for the fundamental need of good art and the vital dignity of every filmmaker who dreams of making a film come true. 
To be seen. Perhaps this is the true essence of mentorship? When someone looks at you, without weariness or cynicism, without calculation or profit-motives, simply dropping their guard and asking to walk by your side.
Thank you Ray, my dear friend. 
***
Ray Price, distributor, producer and lover of independent film, passed away in late July, 2023. In honor of his memory, his family requests donations be made to Trans Lifeline.