Back to selection
FREDERICK WISEMAN, "BOXING GYM"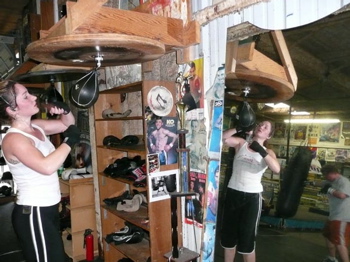 This year the Museum of Modern Art's Film Department launched a year long retrospective of a prominent octogenarian documentarian. On opening night of the series, with the filmmaker present, the curator of the series asked during a Q&A, "do you think you've mellowed a bit with age?"
Frederick Wiseman responded, "why does one have to mellow?"
In fact, at eighty, he hasn't at all. Yes his films have grown a touch more lyrical and perhaps one could even say tender as he enters his sixth decade as our country and perhaps the world's most vital documentarian. Since bursting on the scene with 1967's Titicut Follies, there really hasn't been anyone else to surface in world cinema with a remotely similar body of work. With a cutting wit and a bullshit meter that rivals few others, Frederick Wiseman is a machine of a man, a workaholic chronicler of the systems and yes (everyone says this) institutions of modern American life who for over forty years has probably been most happy operating sound equipment as a camera person tracks the wistful lives of his subjects to his discretion. He doesn't do stages and galas and self-reflection so well, he'd rather be out in this amazing country of ours filming a hospital or military base or small town or, as was the case in his magisterial three and a half hour 2006 six film, a State Legislature.
Boxing Gym, his newest film and thirty-eighth as a director,  trolls the hallways, ringsides and training mats of Lord's Gym, glimpsing fleeting moments of banters and the rigors of preparation for violence as boxers both young and old, male and female hone their own application of the sweet science. Less interested in the systems that contain these personalities than in some of his other films, Wiseman meditates on the rituals of the sport, on the sheer physicality of its practice, and on the gentle comraderie of its practitioners. After having screened at this year's recently concluded New York Film Festival, it opens tomorrow.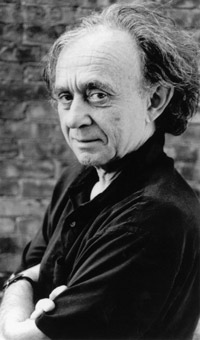 Filmmaker: Do you watch much boxing? When did the sport first begin to interest you?
Wiseman: I have watched a lot of boxing. I've watched it most of my life, particularly in the 1970s. I would go catch a lot of matches on a big screen near Boston Garden. There were a lot of very interesting fighters in that era. My first real interest in the sport can earlier though. I took boxing lessons for a short time when I was 14. I've been interested ever since.
Filmmaker: What's the most fascinating aspect of the sport for you? What did you learn about the sport and those who participate in it while making this film?
Wiseman: I'd say the most fascinating aspect was discovering the boxers' need to control their bodies. In many ways, there is a similarity to dance. Of course, having just made a film about dancing [La Danse] makes that similarity stand out.  As for what I learned, its what you seen in the film.
Filmmaker: One gets the impression from your film that individuals find themselves at this gym to avoid or channel violence into something more productive and communal.
Wiseman: I think that's true in part.  First and foremost, many of them just like the exercise. With boxing however, there are always personal associations.
Filmmaker: How much time do you have to spend with your subjects before they begin to behave as if you were not there, or is such a thing not possible at all?
Wiseman: I do not think that camera changes behavior.
Filmmaker: Really?
Wiseman: Yes. While we were shooting, there was constant turnover at the gym. Sometimes the sequence a boxer is in is the only time I saw him or her. I started shooting the first day at the gym and there was no difference in people's behavior from the first day to the last day.  It is always my pattern to start shooting on the first day. Old habits die hard.
Filmmaker: You seem to get such intimate footage of your subjects, regardless of the circumstances. Do you ever start to form a bond with your subjects?
Wiseman: Not so much. Which isn't to say I don't try to be friendly. I think I am always friendly, but I do not make a film to find or make new friends. That's just not what I'm in it for.
Filmmaker: What most surprised you about the individuals you encountered while making Boxing Gym?
Wiseman: I'm not sure there is one thing that surprised me most. For some, it was the dedication to the sport of boxing that for seemingly casual participants came as somewhat of a surprise. For others it was the fantasy that they carried through their entire time while training of some sort of future professional success.
Filmmaker: Like many documentarians, you shoot very high ratios. When do you know you've shot enough?
Wiseman: You don't really. There is no formula. It's not a science. It's a totally subjective judgement.
Filmmaker: You've never much taken to the term "Cinema Verite", but we could say that you're fairly well associated with what we might describe as "Direct Cinema". You've devoted your life to such work. Why do you find it so terribly important to tell stories in this fashion?
Wiseman: I don't much like the term "Cinema Verite". It's a pompous term. As a matter of fact, I don't much like the term "direct cinema" either. I think I make dramatic narrative movies based on unstaged events. It's a manipulation of unmanipulated events. It seems like the only way to do it, biased, manipulated, but fair. That's my obligation.