Back to selection
JAMIE STUART ON THE EAST COAST BLIZZARD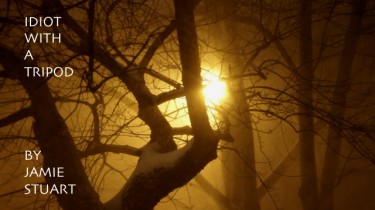 A lovely short directed, shot and edited by Jamie Stuart on his Canon 7D during the blizzard that covered New York and much of the East Coast.
Updated: Roger Ebert fell in love with the short and writes:
"This film deserves to win the Academy Award for best live-action short subject.
(1) Because of its wonderful quality.
(2) Because of its role as homage. It is directly inspired by Dziga Vertov's 1929 silent classic "Man With a Movie Camera."
(3) Because it represents an almost unbelievable technical proficiency.
He conducts an email interview with Jamie, in which Stuart says:
Technically, for "Idiot with a Tripod," I shot with my Canon 7D and edited it with Final Cut Pro. Early on, I was able to vary things a little more — I used macro diopters for the close-ups during the day shots, my portable slider for the dolly shots and also, a 75-300 zoom for the rooftop shots. I was more limited at night because of the weather conditions, so I stuck with my 24mm, 50mm and 85mm — all of which are manual Nikon lenses. Which meant that in the middle of that maelstrom I was changing lenses, wiping off the lenses and manually focusing/adjusting each shot.

"The funny thing is, for the first part of the shoot I felt early uninspired and almost stopped. But I kept going. And it ultimately turned out really nice.
For more, including what Jamie had for lunch, click on the link.
View it in Quicktime here and on YouTube below.