Back to selection
"MIDNIGHT IN PARIS" SET TO EXPAND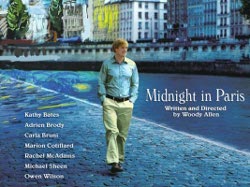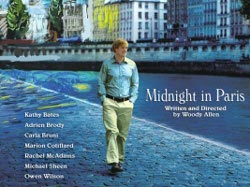 What better way to celebrate the surprising success of Woody Allen's latest film, Midnight in Paris, but to take a victory lap.
The 75-year-old filmmaker's highest grossing film in the U.S. with $49.9 million ($83 million worldwide), is getting another go-around in theaters starting Aug. 26.
Sony Pictures Classics announced yesterday that the film will play in an additional 500 to 600 theaters from the 400 it's currently at now. The film opened May 20th.
But this is most likely not the swan song for Allen's nostalgic journey through Paris' past, as Oscar talk on the film and its writer-director continues to grow.