Back to selection
Five Questions with Albert Nobbs Director Rodrigo Garcia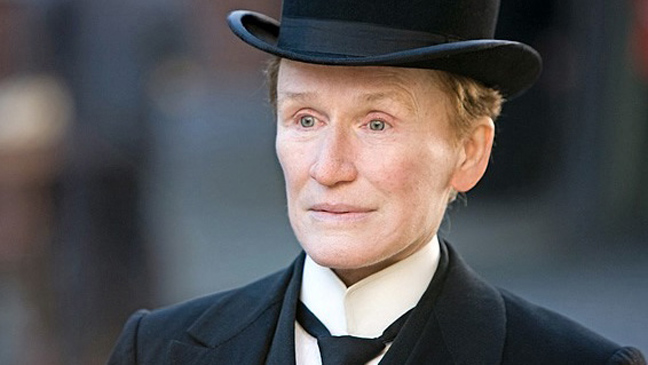 For almost 30 years a passion project of its star, producer and co-screenwriter, Albert Nobbs , directed by Rodrigo Garcia, offers Glenn Close the role of a lifetime. She plays the eponymous heroine, a withdrawn hotel waiter who has concealed her gender in order to live a sheltered, emotionally circumscribed life. Set in turn-of-the-century Dublin, it costars Janet McTeer and Mia Wasikowska, and it is co-written by the Booker Prize-winning novelist John Banville. We asked Garcia five questions about the challenges of directing a cross-dressing period piece.
Filmmaker: What was the most important quality for you to express to the audience with regards to Glenn Close's character? And were you concerned that her character would be believable as a man to the audience, to the characters within the story, or both?
Garcia: The foremost preoccupation is the story always: its power, its clarity, its forward movement and what it leaves you. As far as the character of Nobbs, I always found her to be fascinating. A terrific survivor, finding her place and her way in the world as best she could, and eventually becoming a prisoner of her adaptation to that world. That's what captivated me.
I never felt there was a need to agonize about fooling the audience because most people who would see the movie would likely know that Glenn was the title character. But we worked very hard to make it believable anyway because you should always do so, no matter what — you don't want to risk making the audience feel disrespected, like you didn't even bother to try to fool them. And of course it had to be perfectly believable that the people who surrounded Nobbs were fooled. That work started with the hard details on the page and never ended for Glenn: through wardrobe and make-up and hair tests and the voice work and the posture and movements and her approach to the character both thoughtful and intuitive (and her love for her) and the rehearsals and re-writes and the search for specificity in the beats during production — through the many, many intangible things that contribute to the great performance that finally rises like smoke in front of you and lulls you into believing that it's effortless.
Filmmaker: How did John Banville become involved in the project, and what was his contribution to the script?
Garcia: Beyond the fine structure and character work John was instrumental in giving very many aspects of the story their Irish authenticity.
Filmmaker: What does the hotel represent in the film, and what was important to you about the way you depicted it? Did you look towards other hotels in cinema, in real life, or in research for inspiration?
Garcia: I always understood the hotel to be a microscosm of a society where people of all backgrounds and incomes are trying to present their best face to the world, to improve their lot in life. Everyone in this hotel had a secret or a secret life or a secret dream. Dreamers making do as best they could.
Filmmaker: When did you first discover the source material and how did you get involved in the project?
Garcia: Glenn had played Nobbs in a stage play based on the original short story and had already been developing and trying to produce it for years. She asked me to read the script and I connected to it right away. Nobbs was unlike any other character I'd seen and her plight was moving, relatable and timeless.
Filmmaker: Where did you shoot the film, and how did the location — or the build — enable your vision?
Garcia: We shot most of it in Cabinteely House on the outskirts of Dublin, and some in and around the city. The house had already been discovered by the production designer Patrizia Von Bradenstein and Glenn in a previous incarnation of the production that didn't happen. Patrizia has a wonderful eye and I learned a lot from her and bless her for what she did on our budget. It was perfect.