Back to selection
THOUGHTS ON "CONTAGION"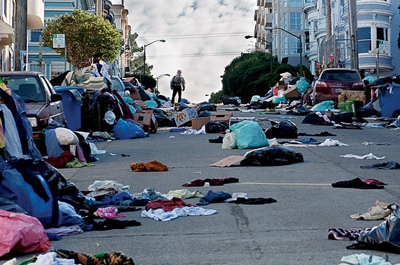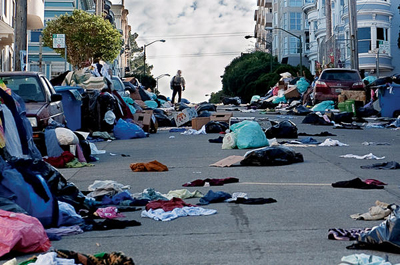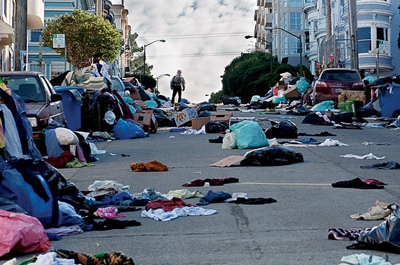 Steven Soderbergh has dubbed Contagion his "Irwin Allen movie," but if his pandemic thriller shares something with the films of that great creator of '70s melodramatic spectacle, it has more to do with financing and star power than emotional content. In Allen's films, Hollywood A-/B+ royalty were introduced in varying stages of personal turmoil — crises that earthquakes, burning buildings or capsized ocean liners resolved in assorted manners (including that ultimate resolution, death). Despite their carnage, Allen's films were humanist at their core.
Appropriately for our de-humanized, digital age, Soderbergh's coolly professional film deploys real movie stars — you won't see any of these folks on today's version of Hollywood Squares — but within a film that embodies the efficient, remorseless intelligence of a disease itself. His cinematography (as "Peter Andrews"), Stephen Mirrione's editing, and Clint Mansell's score revisit the interlocking rhythms of the earlier Traffic, believably dramatizing the medical, political and social responses to a virus that quickly spreads to kill billions.
Yes, there are individual tales, but their emotional hooks are deployed sparingly, and mostly gracefully. (One key character's death is both off-screen and presumed.) As Manohla Dargis alludes in her New York Times review, the film is also a rejoinder to anti-government Tea Party folks. While it makes nods to individualism and the free market — significantly, a key anti-viral breakthrough occurs not in a government lab but in a rogue private sector scientist's — Contagion imagines a probable scenario that is inconceivable without a coordinated federal and international response.
I don't think I'm spoiling anything by writing here that while some of the film's stellar cast (Matt Damon, Gwyneth Paltrow, Marion Cottiliard, Kate Winslet, Jude Law, Lawrence Fishburne and Jennifer Ehle) die, the human race survives. As scary as Contagion is — and indeed, the film's opening sequence following the virus as it transmits itself via a series of touched surfaces is absolutely bone-chilling — the film ultimately projects a kind of hopefulness, not by depicting individual heroics (although there are some here) but in simply imagining that we as a society can finally cope. In a disease film without CG or even ghoulish make-up, that is its biggest special effect.