Back to selection
ON THE GROUND AT INDEPENDENT FILM WEEK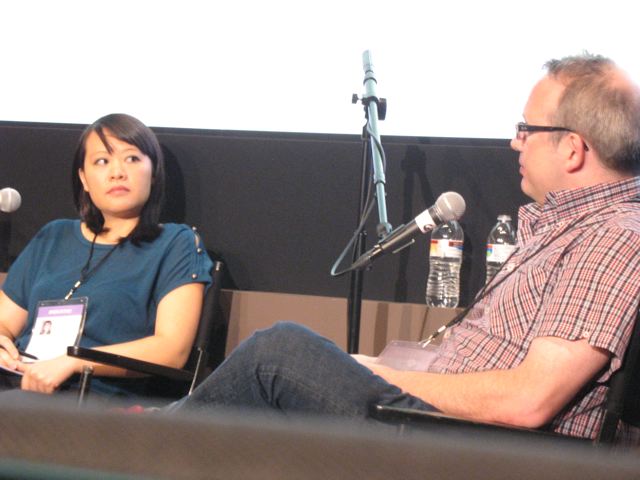 As one of roughly a dozen full time staffers at IFP, I've been working the past six months to help launch the 33rd annual Independent Film Week.  It's our first year at Lincoln Center's new Elinor Bunin Film Center, and more than a thousand indie filmmakers and industry professionals are in town for the festivities.
In commemoration, I've dug up my long neglected digital camera, and I'll be sharing photo highlights from IFW all week long.  Here are some snapshots from Day 1: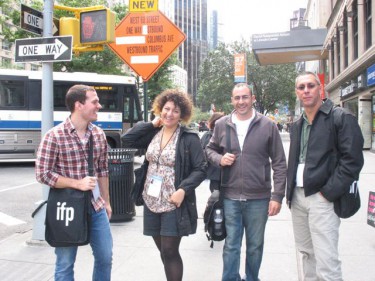 The team behind the upcoming Detroit Unleaded (editor Nathanial Sherfield, director Rola Nashef, producers Marwan Nashef and Leon Toomey) explore the Lincoln Center area.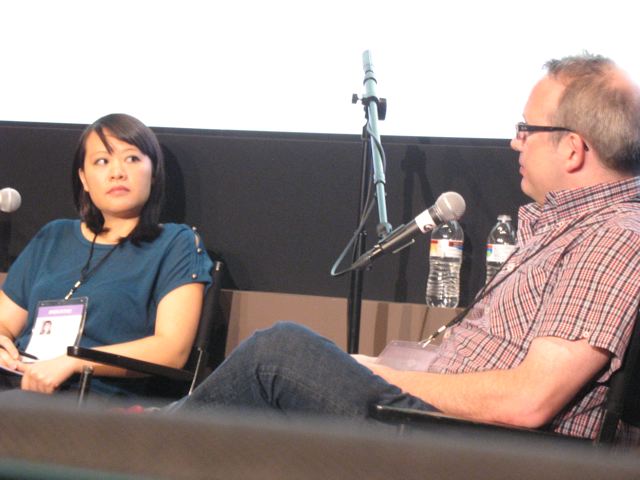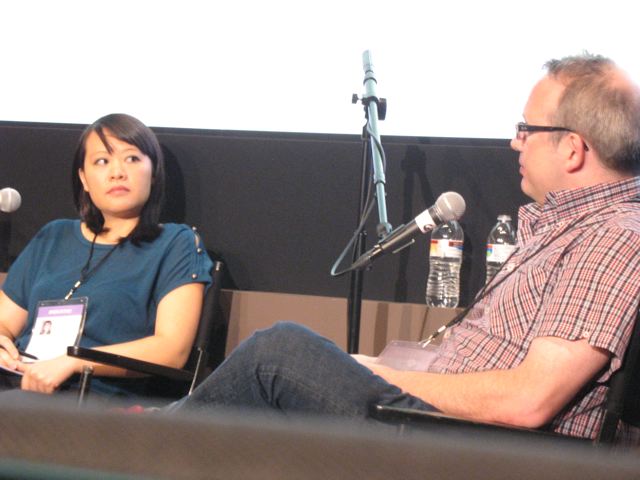 During the Filmmaker Conference, producers Ted Hope (Martha Marcy May Marlene) and Mynette Louie (Children of Invention) debate whether filmmaking is a career or a hobby.  Hope argues that it's nearly impossible to pursue a career in indie film without a trust fund behind you, while Louie details her seven-year career path towards a sustainable producing career.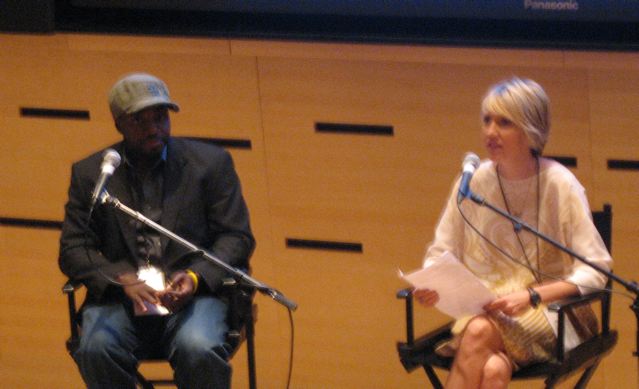 Director Alrick Brown (Sundance World Audience Award Winner Kinyarwanda), an alumni of the 2010 Independent Filmmaker Labs, shares words of wisdom with this year's Lab participants.  He and IFP Deputy Director Amy Dotson encourage filmmakers to work together throughout the week.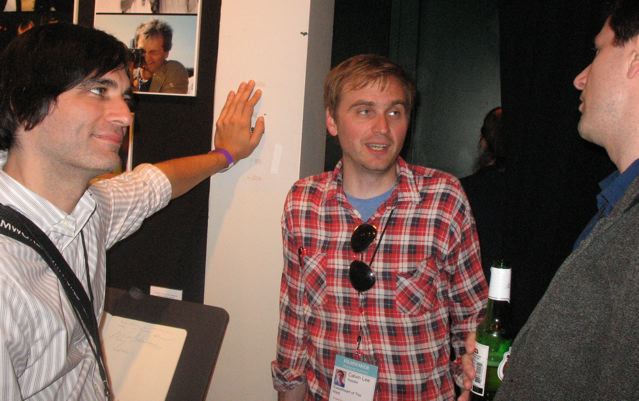 Directors Michael Tully (Septien) and Calvin Reeder (The Oregonian) both have new scripts in IFW's Project Forum.  Tully's Ping Pong Summer is an 80s-era Coming of Age comedy nearly fifteen years in the making.  Reeder's Sweethearts of the West is a feature-length fever dream about an acid dealer and the country music star he falls in love with.
Much more in the coming days, and if you're in the Manhattan area, be sure to come check out one of the free screenings we're putting on in conjunction with Rooftop Films!