Back to selection
ALL OVER BUT THE PAELLA: EVEN MORE IFW SNAPSHOTS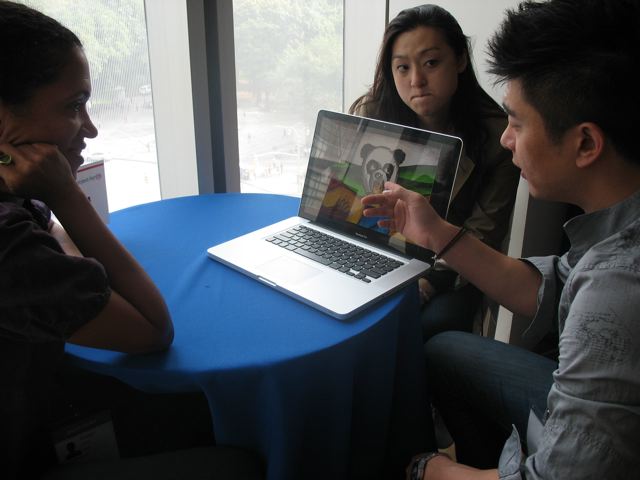 Independent Film Week wrapped up last night with a closing night party swankier than most of us in the non-profit indie film world are used to. There were lobster rolls. There was paella (seriously, more paella in one place than I've seen over my entire life.) And there were three-hundred underfed indie filmmakers. Not a bad deal
This was my third time at Film Week, and easily the best. Over five days, we hosted 2,200 filmmaker/industry meetings, as well as a conference, a screening series and a boatload of other special events. Here are some final photographic highlights: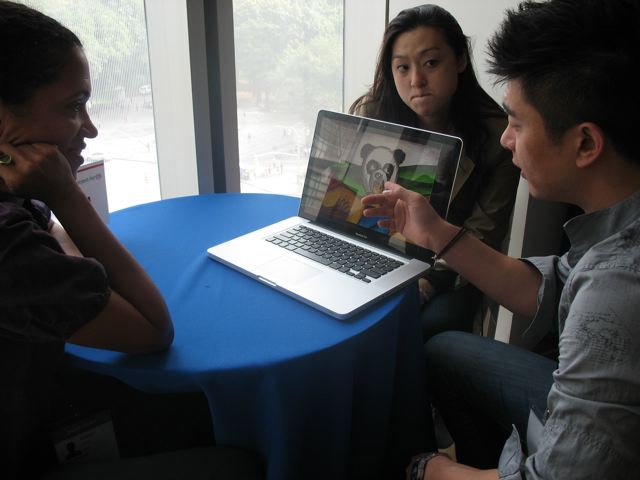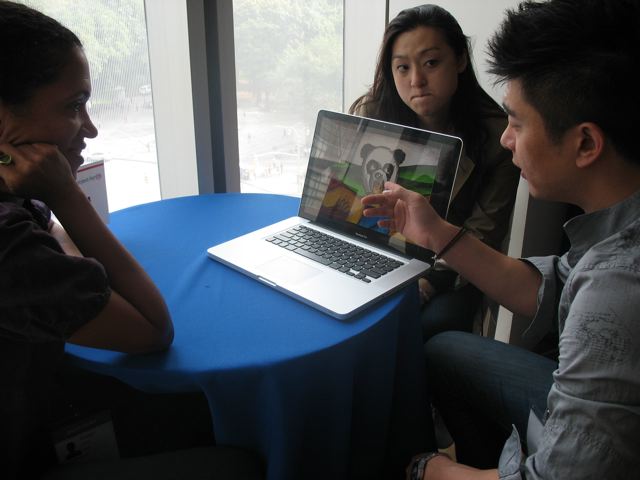 Writer/Director Thomas Hyungkyun Kim pitches his screenplay The Singing Road during Project Forum on Wednesday morning.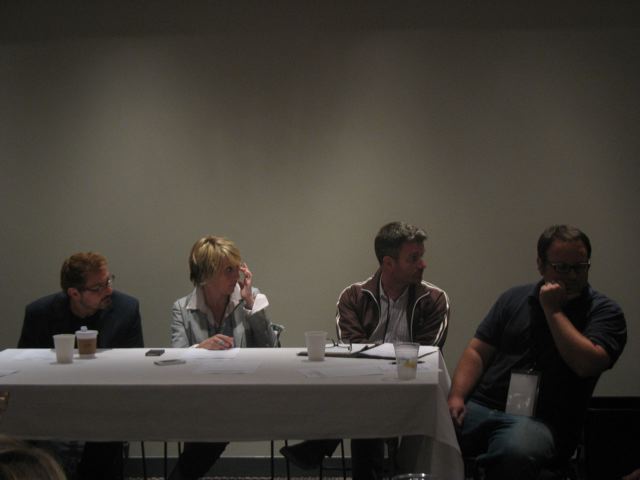 The Sundance Film Festival's David Courier, IFP's Amy Dotson, WithoutaBox's Christian Gaines, and the Sarasota Film Festival's Tom Hall at Wednesday's Festival Forum, a meeting of the minds and roundtable discussion for film festival programmers and executive directors.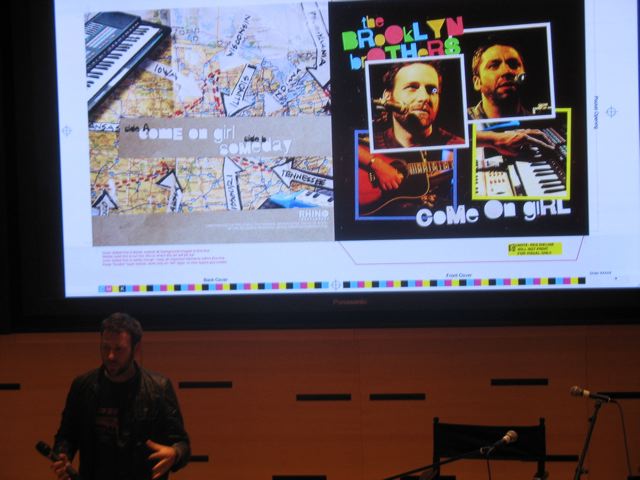 Actor/Writer/Director/Musician Ryan O'Nan, whose The Brooklyn Brothers Beat the Best premiered earlier this month at TIFF, presents the design for a promotional 7-inch record during a marketing workshop.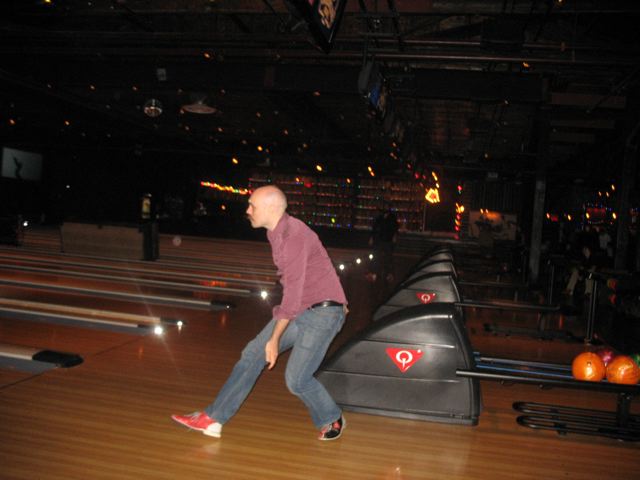 Filmmaker David Lowery (St. Nick, the upcoming Ain't Them Bodies Saints) hits the lanes at Wednesday night's Brooklyn Bowl party in Williamsburg.
Well, that's all I've got. To all the filmmakers, industry, staff, volunteers, and anyone else who attended this week – I hope y'all had as rad a time as I did!