Back to selection
"THE OATH" | director, Laura Poitras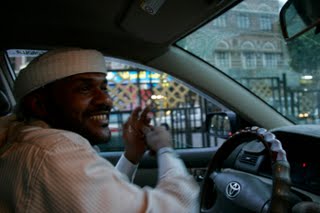 [PREMIERE SCREENING: Friday, Jan. 22, 9:30 pm — Temple Theatre, Park City]
There is a scene in The Oath when I ask Abu Jandal if he would have participated in the 9/11 attacks if Osama bin Laden had asked him to participate. He answered my question (I don't want to reveal his response), and the next day he asked me to delete it. I decided to include both his answer and his request to delete it in the film.
In the process of editing the film, we held work-in-progress screenings and some people questioned the ethics of including his answer in the film. I decided to include Abu Jandal's answer because it provides unique insight into Al Qaeda and how it operates. Abu Jandal is very well-trained in communications and is extremely media savvy. In his answer, he was very clear to separate his personal views from those of Al Qaeda and that he was not speaking on behalf of the organization. The scene also reveals his contradictions, which is a key element to understanding him.
But it was not an easy decision. Although Abu Jandal's story has been made public in print (Larry Wright's The Looming Tower, Abu Jandal's Al Quds interview, etc.), I understand that the documentary will draw new attention to him. In the end I decided to include his answer because it was on the record and because it provides valuable insight into Al Qaeda and Abu Jandal.