Back to selection
Lady Vengeance: Genre Picks from the Philadelphia Film Festival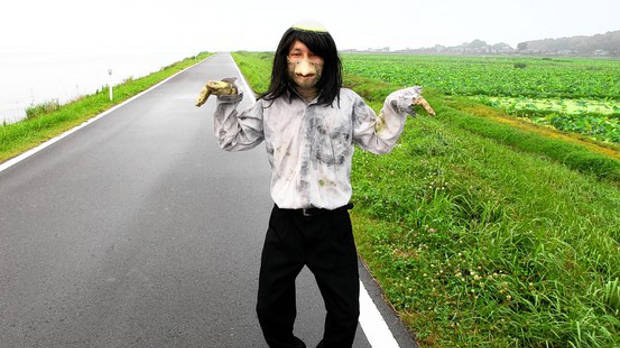 Last night marked the opening of the 2011 Philadelphia Film Festival, and although this year kicked off with the decidedly non-genre film Like Crazy (as opposed to 2010, which began with the enjoyably batshit Black Swan), the festival has a history of featuring well-curated action, horror, science fiction, fantasy and just plain weird fare. For those lucky enough to attend the festival, or simply tracking the program for edification purposes, a good place to start is the festival's dedicated genre lineup, once going by the name "Danger After Dark" but re-dubbed "The Graveyard Shift" after political infighting dramatically split the group running the festival into two. Things seem to be running smoothly now, however, as the Philly Film Festival celebrates its 20th Anniversary and boasts a particularly exciting program. Here are my genre picks from the Graveyard and beyond. (Full Disclosure: I've served as part of the PFF's screening committee for the past two years, but I'd never steer you wrong.)
KILL LIST
This eccentric U.K. thriller from Ben Wheatley (the man who directed Down Terrace and was tapped to direct a segment for highly anticipated The ABCs of Death based on the strength of this film) was rapturously received when it premiered at the SXSW Film Festival back in March, where it was picked up by IFC Midnight. Since then, it has continued to cut a wide path down the midnight sections of the festival circuit. The film starts out conventionally enough, following the exploits of seemingly retired hitman Jay when he decides to put family life on hold to do one more job, but takes a sick and surreal twist into the unfamiliar.
BATTLE ROYALE
A genre classic that barely needs introduction, the 2000 Kinji Fukasaku film continues to  rev up audiences, inspiring a sequel, countless pop culture references, and even a 3-D theatrical release. (That's because it just isn't fair that Fukasaku didn't have access to the in-your-face technology when crafting the intricate, cinematic deaths of adolexcents.) For the uninitiated, this thinly-disguised jab at authority and adulthood depicts a world in which the Japanese government requires one middle school class to battle to the death on a remote island. If that killer plot doesn't entice you, perhaps the idea of Takeshi Kitano as the sadistic public school teacher leading these children to battle should.
UNDERWATER LOVE (Pictured Above)
This practically unclassifiable love story from legendary Japanese pink film director Shinji Imaoka, which premiered at this year's Tribeca Film Festival, fuses fantasy, musical numbers, slapstick and softcore sex as if it were the most natural thing in the world. Asuka leads a very normal life as a fish factory worker until she encounters a mythical water creature she comes to realize is the reincarnation of her first love Aoki, who drowned when they were teenagers. All of your curiosity and the film's naughty charm aside, the best reason to see Underwater Love is the cinematography by Christopher Doyle, otherwise known for his work with the considerably less pink Wong Kar Wai.
THE SANDMAN
I have yet to see this nutty-sounding film from Switzerland but am a sucker for a dark fairy tale and a punny title, which in this case does not refer to the comic book hero, the Metallica song, or the fabled creature who puts children to sleep by quaintly, creepily sprinkling sand in their eyes. Rather, it describes the protagonist, Benno, a terrible grump who becomes a literal sandman when more and more sand starts to magically appear in his bed every morning, rapidly aging him while he dreams at night. Benno must determine why the sand appears and why his fevered dreams feature his comely neighbor Sandra before time runs out.
SNOWTOWN
For those of you who like your genre bloody and profoundly disturbing, Snowtown tells the real-life story of John Bunting, an infamous serial killer who terrorized suburban Australia during most of the 1990s. The film follows Bunting's exploits after his meeting with Jamie, a vulnerable youth taken in by the older man's charm and charisma. Soon Jamie is assisting Bunting in gruesome acts of murder as they traipse through Australia, especially targeting those he suspected to be pedophiles (unfortunately synonymous with homosexual in the killer's twisted mind). Newbie Justin Kurzel creates a film both brutal and beautiful, but not through easy stylization or by mitigating the tale's very graphic violence.
FARIHAH ZAMAN began working in film as a Programmer for Film South Asia documentary film festival before moving to New York in 2005, where she was the Acquisitions Manager at independent film distribution company Magnolia Pictures. In 2008 she coordinated IFP's No Borders program, the only international co-production market in the US, before becoming Program Manager of The Flaherty Seminar until 2010. Farihah currently writes for The Huffington Post, as well as online film journal Reverse Shot, among others.