Back to selection
Lady Vengeance: The Bride Wore Black Review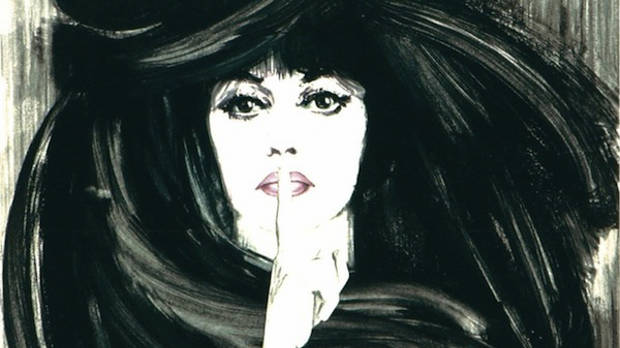 Loaded with recognizable tropes just begging to be tampered with, genre film is fertile spoof material, as can be evidence by obvious examples like the pointless Scary Movie franchise, or even within the same film as in those slasher film that knowingly straddle the line between terror and comedy, or B-Movies so tongue-in-cheek campy they function both as a good-humored critique of the genres the are playing against as well as a standalone narratives in their own right. Francois Truffaut's sometimes goofy, sometimes chilling 1969 film The Bride Wore Black is genre lampoonery in the hands of a French auteur, not an unsurprising combo when considering the familiarity of the New Wave filmmakers with cinematic convention and their penchant for messing with it.
The Bride Wore Black was something of a critical failure when it opened, and Truffaut later disowned the film and derided it as one of his worst. The poor little orphan of a movie may be uneven but certainly not deserving of such rank abandonment, prompting one to wonder if Truffaut was simply embarrassed by the departure from his more representative work.
The Bride Wore Black is at once an homage to and a satire of Hitchcock and the thriller conventions he pioneered – the mystery, the murder, the femme fatale with something to hide. The story is familiar enough: Jeanne Moreau plays Julie Kohler, a beautiful but deadly woman on a mission first to end her life and then to track down the seemingly unrelated men who made it hell. Through a series of flashbacks we discover that the men on Julie's kill list are those who shot her husband on their wedding day as the result of a careless accident. It is a female revenge flick in the same vein as Kill Bill (which shares similarities with Truffaut's film though Tarantino claimed he has never seen it) or, yes, Park Chan Wook's Lady Vengeance, but one in which you are asked to laugh at the heroine's tragedy.
While there there are just enough bits of narrative wile and clever exploration of genre convention to give the film a soupçon of substance, where it really succeeds is style. Frequent Godard cinematographer Raoul Coutard lends his creative talent, Bernard Hermann's score hits just the right combination of suspense, melodrama, and ridiculous literalism, and Jeanne Moreau and her costuming are enthralling. The film's comic bits free Moreau  to be a more mature, more voluptuously sober heroine than the traditionally pretty young slivers in Truffaut's and indeed most New Wave director's films. And, as with Vertigo and North by Northwest, to discuss this heroine's performance without addressing her unbelievable wardrobe would be a crime against criticism. The bob, the pout, the black and white palette; all go towards creating not just a bereaving woman in search of justice but an iconic Black Widow with a capital T, wowing and wooing wherever she goes.
While always maintaining consistent elements in her dress, Julie also adapts her appearance to best entice the victim at hand; an over-the-top evening gown during the day for a jaded ladies' man; a school teacher's comfortingly prim garb for a husband feeling neglected; a black leather miniskirt with suspenders of questionable taste for the uncouth criminal mechanic, and so on. It is a cute device that quickly conveys something something about the prey while obscuring the true nature of the predator, and mocks the ease with which Julie is able to take advantage of these men by appealing to their deep-seated emotional needs. The men in this film are dogs, careless buffoons, pathetic children, repulsive skirt chasers…it may be a good laugh, but unfortunately also creates a two dimensionality that keeps the film from deeper commentary.
At times sophisticated and witty in its comedic take on genre, at times clunky and on the nose, at times a legitimately good thriller and smartly put together piece of filmmaking, The Bride Wore Black leaves an impression as contradictory as the film itself, trifling but thoughtful, silly but enjoyable. The dialogue is leaden, the intentions as clouded as the colors of an oil spill, and yet the film, with its particularly well-choreographed finale, featuring Julie making her final strike in prison, more resolved and hard-hearted than ever, still feels like eating a bag of jelly beans, sugary and sour and delicious.
For screening dates, check out The Film Desk website.
FARIHAH ZAMAN began working in film as a Programmer for Film South Asia documentary film festival before moving to New York in 2005, where she was the Acquisitions Manager at independent film distribution company Magnolia Pictures. In 2008 she coordinated IFP's No Borders program, the only international co-production market in the US, before becoming Program Manager of The Flaherty Seminar until 2010. Farihah currently writes for The Huffington Post, as well as online film journal Reverse Shot, among others.