Back to selection
SPIRIT AWARDS' "FIND YOUR AUDIENCE AWARD" IS NOW OPEN FOR SUBMISSIONS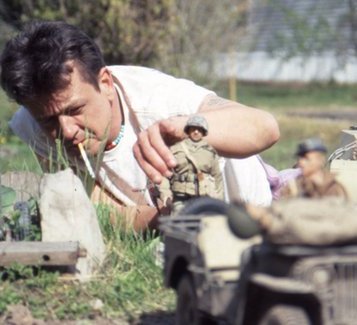 Jeff Malmberg's Marwencol
This past February, the inaugural Jameson FIND Your Audience Award was open only to films nominated that year for a Spirit Award. The winner, Jeff Malmberg's documentary Marwencol, received a sizable distribution and marketing grant. For the 2012 Independent Spirit Awards, happening February 26 in LA, Film Independent is changing things up and opening the award so that filmmakers can apply.
Between now and December 2, narrative and documentary filmmakers with a feature out on the fest circuit who are eying a self-distribution strategy can apply here for the $40,000 grant. One large caveat though– the award is open only to filmmakers already associated with Film Independent (meaning that in order to be eligible, you must have already been nominated for a Spirit Award, played at the LA Film Festival, or been through one of the organization's Artistic Development programs.) However, in a recent e-mail, FIND Director of Artistic Development Josh Welsh indicated that the award may be opened up wider in future years.
You can read more about the grant and eligibility details here.