Back to selection
MELVIN VAN PEEBLES TO BE HONORED AT GOTHAMS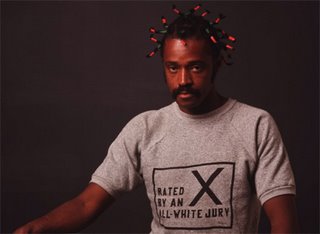 The IFP announced today that Melvin Van Peebles will be honored with a Tribute at this year's Gotham Awards, taking place Tuesday, Dec. 2, in New York City.
Recognized as the "godfather of independent film and modern black cinema," Van Peebles wrote, produced, scored, directed, and starred in the landmark 1971 independent film, Sweet Sweetback's Baadassss Song. He is an Emmy Award winner, a three-time Grammy nominee, and an 11-time Tony nominee. His latest film, Confessionsofa Ex-Doofus Itychfooted Mutha premiered at the 2008 Tribeca Film Festival.
As part of the Gotham Tribute, The Museum of Modern Art will present a salute to Van Peebles on December 1st, which will include a presentation of his first feature Story of a Three-Day Pass (1968) and a special screening of Confessionsofa Ex-Doofus Itychfooted Mutha.
And on October 24th and 26th, To Save and Protect, the 6th MoMA International Festival of Film Preservation opens with a special screening of the Museum's newly restored print of Sweet Sweetback's Baadassss Song. The October 24th screening is introduced by Van Peebles.
Penelope Cruz and Gus Van Sant will also be honored with Tributes at the Gotham Awards.
To learn more about the Gothams, go to http://gotham.ifp.org.