Back to selection
SASHA GREY REPORTED CAST IN SODERBERGH'S GIRLFRIEND EXPERIENCE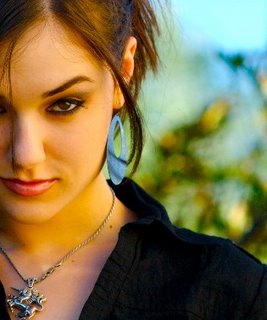 Over the weekend I read on Ain't It Cool News about James Gunn and Spike TV's "PG Porn," a series of short satiric films starring porn stars but which feature no sex. Here's Gunn from the AICN piece:
My brothers Brian and Sean and I came up with PG PORN years ago. We'd talk about all sorts of scenarios where you take the typical porn set-up and things would somehow go wrong. When I was a kid I'd go see X-rated movies in a theater with my friends. I would rarely get turned on — it was all about laughing at the strangeness of the acting and cinematography and story lines.
The first episode is live on the Spike TV site. It stars Aria Giovanni but I decided not to link to it, preferring to wait until the Sasha Grey episode was posted because Grey has been outspoken in her love for independent and transgressive cinema. (In one interview, for example, she said, "I also wanted to say support independent films –go to an art house and watch something that confuses you and hopefully gets you to talk about afterwards even if you think it sucked.") Her MySpace page lists as her favorite directors Jean-Luc Godard, Harmony Korine, William Klein, Antonioni, Gaspar Noe, Agnes Varda, David Gordon Green and Terrence Malick, among others, and she shoots with Terry Richardson and Filmmaker contributor Richard Kern. But news events have apparently overtaken my blog editorial calendar. According to Adult Video News, Grey has been cast in a lead role in a film by another of her favorite directors: Steven Soderbergh.
Soderbergh's The Girlfriend Experience is in production and she is quoted as telling AVN, "To have the opportunity to work for an Academy Award-winning auteur is truly a great honor. I've been an admirer of Soderbergh's films for years, and I am elated that I have been given a leading role in a character-driven film."
Glenn Kenny previously blogged about this last April, linking to a Michael Fleming Variety piece that said a wish-list performer was a starlet who cited Catherine Breillat as a hero. In the blog This Recording last Spring Molly Young issued four reasons why "Sasha Grey is a New Kind of Porn Star." Writes Young:
Sasha is pretty in a bird-like way, with the frame of someone who fidgets a lot. She has brown eyes and root-beer colored hair. Her MySpace profile describes someone who is part ditzy teenager, (likes makeup and Tetris, plays the "guitar") part bougie New Yorker (Carl Jung, War and Peace, Antonioni), and part dubious feminist (Anais Nin, the self-actualized porn star schtick). There's also something of the hero's quest to her self-presentation:

"I am Sasha Grey," she writes. "There is no other. This is only a brief dossier because I'm not dead and don't feel that a complete biography is yet warranted." She sounds like the beginning of Charles Dickens's David Copperfield.