Back to selection
AASIF MANDVI TO HOST GOTHAMS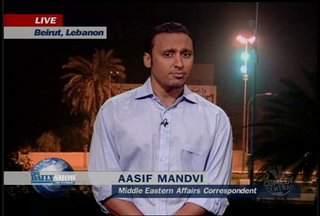 IFP announced today that The Daily Show With Jon Stewart's correspondent Aasif Mandvi will be hosting this year's Gotham Independent Film Awards on Dec. 2.
Named one of our 25 New Faces of Independent Film this year for his upcoming project, 7 to the Palace, which he stars and co-wrote, Mandvi was recently in the Ricky Gervais-starrer Ghost Town and appeared in episodes of The Sopranos and Sex and the City.
But he's best known for his witty fake reporting on The Daily Show and will certainly have a lot of material to play with come Dec. 2. Interesting sidenote: fellow Daily Show correspondent Wyatt Cenac stars in Medicine for Melancholy, which is up for the Breakthrough Director award that evening.
IFP also announced the first batch of confirmed presenters at the awards: Amy Adams, Marisa Tomei, Ethan Hawke, Patricia Clarkson, Mira Nair, Richard Jenkins and Melissa Leo.