Back to selection
SUNDANCE ANNOUNCES JURY PRIZES IN SHORT FILMMAKING
At a ceremony last night, Sundance announced this year's short film prize winners. The 2012  shorts jury, which included Beavis and Butthead creator Mike Judge, Pariah director Dee Rees, and TIFF public program director Shane Smith, narrowed down the sixty-four shorts currently playing at the festival to six winners. The big winner was Cutter Hodierne's fictional Somali pirate expose Fishing Without Nets, which took home the Jury Prize in Short Filmmaking. Meanwhile, Ben and Josh Sadie's (Daddy Longlegs) The Black Balloon was awarded the US Fiction Prize while Kosovo filmmaker Blerta Zeqiri's The Return (Kthimi) won the International Fiction Prize.
The Full list of Winners: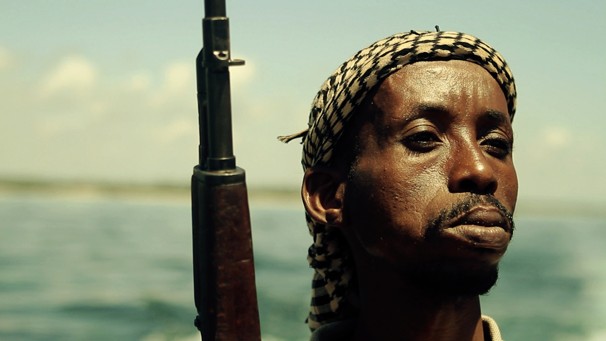 Jury Prize in Short Filmmaking: FISHING WITHOUT NETS / U.S.A. (Director: Cutter Hodierne, Screenwriters: Cutter Hodierne, John Hibey) — A story of pirates in Somalia, told from the perspective of the pirates themselves. Said the Short Film Jury of the film, "By approaching a story of epic scope with an intimate perspective, this visually stunning film creates a rare, inside point of view that humanizes a global story."
Jury Prize in Short Film, U.S. Fiction: The Black Balloon / U.S.A. (Directors: Benny Safdie, Josh Safdie) — The Black Balloon strays from the herd and experiences what life as an individual is like. He explores New York City in the deepest way, seeing all of its characters.
Jury Prize in Short Film, International Fiction: The Return (Kthimi) / Kosovo (Director: Blerta Zeqiri, Screenwriter: Shefqet Gjocaj) — A man comes back from a Serb prison to his wife and son. Much has changed since he was declared missing and continuing where they left off four years ago may not be as easy as it seems.
Jury Prize in Short Film, Non-Fiction: The Tsunami and the Cherry Blossom / U.S.A. (Director: Lucy Walker) — Survivors in the areas hardest hit by Japan's recent tsunami find the courage to revive and rebuild as cherry blossom season begins. A visual haiku about the ephemeral nature of life and the healing power of Japan's most beloved flower.
Jury Prize in Animated Short Film: A Morning Stroll / United Kingdom (Director: Grant Orchard) — When a New Yorker walks past a chicken on his morning stroll, we are left to wonder which one is the real city slicker.
 Special Jury Award for Comedic Storytelling: The Arm / U.S.A. (Directors and screenwriters: Brie Larson, Sarah Ramos, Jessie Ennis) — In an attempt to keep up with social pressure in a technologically advanced world, Chance starts a texting relationship with Genevieve, a girl he meets at a yogurt shop.
Special Jury Award for Animation Direction: Robots of Brixton / United Kingdom (Director: Kibwe Tavares) — The trials and tribulations of young robots surviving at the sharp end of inner city life, living the predictable existence of a populous hemmed in by poverty, disillusionment and mass unemployment.