Back to selection
HAND-HELD COPPOLA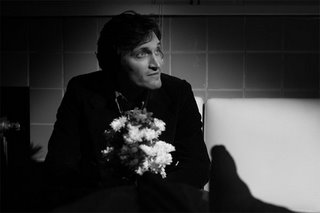 Check out Francis Ford Coppola's new site for his forthcoming movie Tetro, starring Vincent Gallo. He's got a video blog going with an accompanying flash gallery of images. The first vlog, just posted today (and shot by the director with the camera in his outstretched hand), is a brief intro to the film (and his Napa Valley workspace), and Coppola discusses why it's his first original screenplay since The Conversation.
From the site:
It is his most personal film yet, arising from memories and emotions from his early life, though totally fictional. It is the bittersweet story of two brothers, of family lost and found and the conflicts and secrets within a highly creative Argentine-Italian family.
The site also contains a bio for Gallo that says that new feature he has directed, Promises Written in Water, is due in 2010.