Back to selection
RACHEL/SYNECDOCHE CONTEST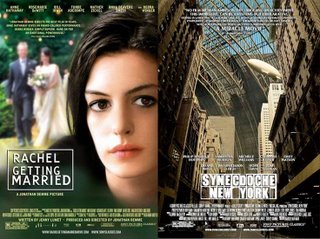 With two of our favorites, Rachel Getting Married and Synecdoche, New York, coming out on Blu-Ray and DVD next Tuesday, we're going to hold a contest with the first person to e-mail us the correct answers to our questions receiving a Blu-Ray or DVD of the films. Check back to the blog next Tuesday at 12:00pm (EST) for the questions.
(DISCLAIMER: Contest is only available for those living in the U.S.)
The answers will be found in our stories on the films in the Fall, 2008 issue. We are only giving away 1 Blu-Ray and DVD for each film.