Back to selection
Lady Vengeance: Trailer Happy, February 2012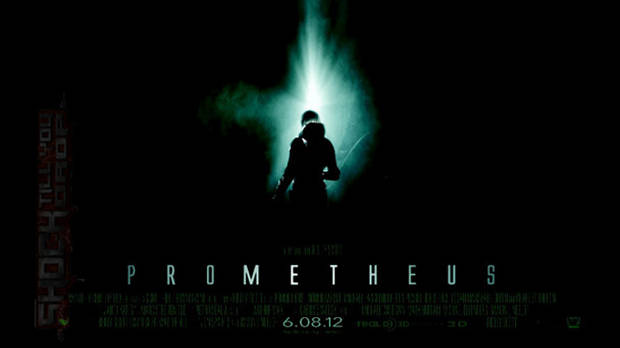 Trailers have the ability to psyche us up, freak us out, turn us off, and lead us very, very astray, but the heightened anticipation (they don't call them teasers for nothing) is part of the fun, regardless of how accurate a representation of the film that cleverly constructed little bugger ends up being in the end. Here's a little commentary on a selection of recent genre trailers; let's both judge a book by its cover and appraise the cover itself.
THE SNOWTOWN MURDERS (Justin Kurzel, in theaters March 2nd)
I always feel wary of trailers that start off with "true story" or facts and figures and location information, as if these are the film's strongest selling point and said framing is required to appreciate it, but this trailer definitely evokes a grittily menacing Australian suburbs vibe pretty quickly. The tension between what initially appears to be a family drama and something far more sinister is established by setting carefree scenes of play against ominous music and beautifully overcast skies, and the choice to only show the eerie aftermath of violence, like a body wrapped in plastic, is chillingly effective.
PLAYBACK (Michael A. Nickles, in theaters March 9th)
Films about serial killers who tape their handiwork? Hardly a new concept. Movies in which technology is haunted by evil? The Japanese are on top of it, with everything from One Last Call to Ringu, baby. The confluence of those two classic ideas? Well that could be interesting, but only if appropriately executed. I wish this trailer made the crossover seem fresh but their cliche handling, with the jerky J-horror movements and quick cuts interspersed with TV blizzard imagery, doesn't inspire confidence that some exciting hybrid is going to emerge. Plus, this trailer makes me feel sad for Christian Slater.
SILENT HOUSE (Chris Kentis & Laura Lau, in theaters March 9th)
Elizabeth Olsen is exploding faster than Jessica Chastain in 2011, so casting her in a film in which, like Martha Marcy May Marlene, she is the focus of nearly every frame seems equally prescient. While the trailer does employ some cheesy news-caster voiceover, the ticking clock and polaroid photo snaps are a clever way to create tension for a real-time movie. Apparently the Uruguayan original was a bit of a head-scratcher, so here's hoping the team behind Open Water were able to do the intriguing one-take concept justice.
PROMETHEUS (Ridley Scott, in theaters June 8th)
The use of music is excellent – deeply anxiety inducing from the get-go, that rumbling, distorted bass, which matches the motion of spacecraft just imperfectly enough to be disconcerting. This looks and feels exactly like you Alien fans want it to – like Ridley Scott upped the ante, with a modern little dash of Battlestar vibe thrown in for good measure. Noomi Rapace (best known as Miss Lisbeth Salander: Original Flavor since I'm going to kindly overlook her involvement in the Sherlock Holmes: We Made Him Brawny cuz Brains Don't Sell Tickets series) looks like she holds her own with the ubiquitous Michael Fassbender.
7500 (Takashi Shimizu, in theaters August 31st)
Look, I know this has the potential to be paranormal Snakes on a Plane without the withering line delivery of one Samuel L. Jackson, but when this trailer came on before the surprisingly delicious The Woman in Black, I was filled with unexpected glee. Just as Takashi Shimizu's American remake of of his own film Ju-on, The Grudge, imbued the classic ghost story with twinges of xenophobia and stranger-in-a-strange-land isolation, so this trailer hints at a potential to rise above the gimmickry to provide some legitimate commentary about terrorism paranoia, the new fear of flying.
FARIHAH ZAMAN began working in film as a Programmer for Film South Asia documentary film festival before moving to New York in 2005, where she was the Acquisitions Manager at independent film distribution company Magnolia Pictures. In 2008 she coordinated IFP's No Borders program, the only international co-production market in the US, before becoming Program Manager of The Flaherty Seminar until 2010. Farihah currently writes for The Huffington Post, as well as online film journal Reverse Shot, among others. She is co-directing a documentary, REMOTE AREA MEDICAL, shooting in April 2012.