Back to selection
20 FILMS (AND OTHER THINGS) I'M LOOKING FORWARD TO AT SXSW
SXSW starts tomorrow, hotels and airfares were sold out long ago, and Austin's data networks are already trembling. I'll be there, and here are 20 films and other things that I'm looking forward to catching.
1. Tchoupitoulas. Bill and Turner Ross won Best Documentary at SXSW in 2009 with their doc, 45365. Their new film, Tchoupitoulas (pictured), promises to be a similarly beguiling exploration of time and place. It is about, in the words of the filmmakers, "three kids, New Orleans at night, and MUSIC," and it's produced by the founding members of Court 13, whose Beasts of the Southern Wild was Sundance's most exciting discovery this year.
2. The Sheik and I. Note to politically sensitive Middle Eastern art fairs: you don't commission a cinematic provocateur like Caveh Zahedi to make a film about "art as a subversive act" if you can't handle the consequences. One did, and after quite a bit of legal wrangling over Zahedi's ability to screen his film, I suspect we'll be the better for it.
3. Wolf. Austin-based filmmaker Ya'Ke Smith's previous short, Katrina's Son, was powerful and moving in its dramatization of a child facing crisis. His new film widens his lens to take in an entire family dealing with the sexual molestation of its youngest member by their pastor. Check out the intense trailer.
4. IFP Lab Films. Seventeen films associated with the IFP, including quite a few that went through its Narrative and Documentary Labs, were accepted at SXSW this year. I'm looking forward to seeing as many as I can. And because I'm a lab leader on the Narrative Side, I've seen unfinished versions of some of these films and can say good things about them. Tim Sutton's Pavilion is a gorgeous and subtle meditation on place and teenage emotion. Matt Ruskin's Booster is a compelling, Boston-set character-based crime story. And Nir Paniry's Extracted is a mind-twisting, Philip K. Dick-ian piece of philosophical science fiction.
5. Gregory Crewdson: Brief Encounters. Ben Shapiro's doc looks at the contemporary photographer whose work is most evocative of filmic narrative. Crewdson's masterful photographs concentrate the focus an artist and crew would normally disperse over an entire film into single perfect shots. Shapiro's doc should illuminate this process.
Gregory Crewdson: Brief Encounters Trailer from Benjamin Shapiro on Vimeo.
6. Sun Don't Shine. I'm a fan of Amy Seimetz as an actress (The Off Hours, A Horrible Way to Die, Tiny Furniture) and as a producer (Medicine for Melancholy, The Dish and the Spoon), so I'm looking forward to her debut as a director. It stars Kate Lyn Sheil and Kentucker Audley, and I'm told that this road trip movie packs its fair share of surprises. In fact, one surprise has already emerged: the film is executive-produced by independent film's most mysterious figure, Shane Carruth, whose Primer was one of the most original independent films of the last decade. Apparently, Carruth saw the film in post and was impressed that he came on board in a formal capacity. And, he and Seimetz are working together on another top-secret film.
7. Wish for the Future. Filmmaker's own Lance Weiler will be doing live "prototyping the future" around this new project, a partnership between the Buckminster Fuller Foundation and ITVS.
8. Pilgrim Song. I really liked Martha Stephens' debut feature, Passenger Pigeons, a socially-aware drama that took a prize home from SXSW in 2010. The Kentucky-based filmmaker returns with this story of a hike along the Sheltowee Trace Trail that's already generated good buzz.
9. Cabin in the Woods. Let's just say that instead of looking forward to Drew Goddard's teenagers-in-jeopardy horror film that I'm looking forward to telling you about it. I'll have a review up right after it screens.
10. Starlet. With films like Prince of Broadway and Take Out, Sean Baker has excelled with a distinctive, micro-budget neo-realist style. By virtue of its dreamy key art, location (California's San Fernando Valley) and storyline involving an unlikely friendship between a 21-year stoner and an elderly widow, Starlet feels like something new. The stoner is played by Dree Hemingway, daughter of Mariel and great granddaughter of Ernest.
11. Leave Me Like You Found Me. Another project you've read about previously at Filmmaker is Adele Romanski's wonderfully titled Leave Me Like You Found Me. Adele has been a producer on some of the best independent films of recent memory, including Medicine for Melancholy and Myth of the American Sleepover. Here she makes her feature debut.
12. Pinterest. More than a few of you have been swearing on the virtues of the latest social content curation platform, Pinterest. Okay, I get it. But as someone who only recently got into Tumblr, I'm still wondering why I — or Filmmaker — needs it. I'll try and make my decision at SXSW as Pinterest applies its form of graphic highlight to the festival with boards like this one of eventings and parties and this one of bands.
13. Girl Walk/All Day. Jacob Krupnick's feature sounds like one of the most ambitious of the festival — a crowdsource-funded feature-length music video following three dancers as they sail through New York's public spaces. Alliteratively, Girl Talk did the music.
14. Eden. Megan Griffiths The Off Hours was a moody character study of a waitress (Amy Seimetz) undergoing life transitions. Griffiths' new film promises to build on the skillful work with actors she demonstrated there with the story of a woman abducted as a sex slave who has to fight for her survival.
15. Gimme the Loot. With a great title (courtesy of Notorious B.I.G.), Gimme the Loot looks to be a great summer-in-NYC pic. It's the story of two teen graffiti writers and their quest to tag an iconic Gotham landmark. Adam Leon's debut feature was part of the IFP's Emerging Visions program, and after SXSW it heads straight to the prestigious New Directors/New Films.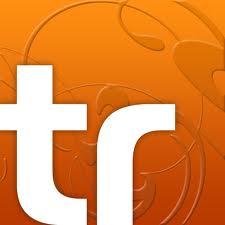 16. Trover. Speaking of graffiti, one of the hot SXSW apps this year is Trover, a location-based social discovery app that blends elements of Foursquare and Instagram. Download the free app on iOS or Android, and search your location for pictures of food, places and people you might like to check out nearby in Austin. What's the graffiti connection? Trover will be hosting a nightly graffiti party at the East Side Drive In, 1101 East 6th St., from 6 to 9pm. Do your own tags or watch the pros. There will be food trucks too.
17. Jeff. The Duplass Brothers may have added "… Who Lives at Home" to describe their film's protagonist, but for first-time filmmaker Chris James Thompson, it's just Jeff. As in Jeffrey Dahmer. As far as serial killer docs go, Dahmer certainly delivers in terms of subject matter. Thompson has previously worked editing and producing for director Chris Smith.
18. The Last Fall. Matthew J. Cherry is a former NFL player making his feature debut with this drama about life after the game. He's got a slick trailer and a subject that I can't recall seeing in a recent independent film.
19. Bad Brains: A Band in D.C. I grew up in D.C. during the heyday of the Bad Brains and probably saw them as many times as I've seen any other band. Back then, you never knew whether you were going to get a reggae set or a hardcore set. I suspect Mandy Stein and Benjamen Logan's film will showcase both.
20. In Our Nature. Brian Savelson has an amazingly diverse resume, having made short films, produced Broadway theater, and directed one of the best music videos of recent years. This is his feature debut, and it's produced by Anish Savjani, whose previous credits include Kelly Reichardt's Meek's Cutoff and Wendy and Lucy.