Back to selection
Jamie Stuart's New Short Both Ends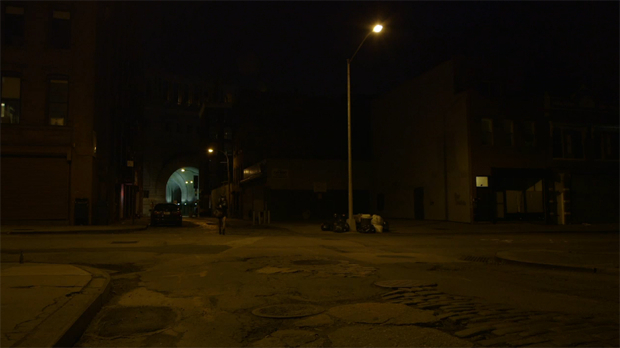 Both Ends
Jamie Stuart, familiar to Filmmaker readers for his various short-form work for this site over the years (and familiar to many more for his Idiot with a Tripod short last year), got his hands on a Canon EOS-C300 recently. To test it out he made a short film, Both Ends, starring Lauren Currie Lewis as a chameleon-like party girl having the worst day of her life. The film was shot in one long 16-hour day in locations spanning three boroughs. The primary lenses used were Canon's 16-35mm f/2.8 and 24-70mm f/2.8. It was edited on Premiere Pro CS5. Grading was done with Magic Bullet Colorista II. Compositing mixed Motion, After Effects and Mocha. It was produced by Laki Latinka Igrutinovic. Jamie recommends minimizing screen glare while watching.
Check out Both Ends below, and then read Stuart's thoughts on the shoot and the camera — particularly on its low-light capabilities, which he tested with this short.
Both Ends from The Mutiny Company on Vimeo.