Back to selection
JOHN HUGHES DEAD AT 59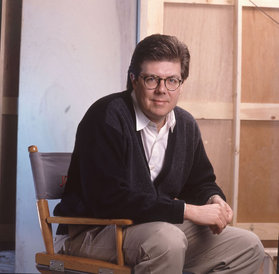 In shocking news earlier today, Variety reports that director John Hughes died of a sudden heart attack while walking this morning in Manhattan. He was 59.
The creator of some of the most iconic films of the 80s, Hughes has stayed out of the public eye for the last ten years, and even wrote many screenplays in the 2000s under the pseudonym Edmond Dantès.
Along with producing and writing such films as the National Lampoon Vacation films, Pretty in Pink and the Home Alone films, Hughes kept the good ones to direct. This is Hughes' COMPLETE list of directing credits according to IMDb:
Curly Sue (1991)
Uncle Buck (1989)
She's Having a Baby (1988)
Planes, Trains & Automobiles (1987)
Ferris Bueller's Day Off (1986)
Weird Science (1985)
The Breakfast Club (1985)
Sixteen Candles (1984)
That's one heck of a resume.
Growing up on all his films I have numerous favorite scenes, but the one that comes to mind is John Candy flipping that huge pancake in Uncle Buck. That always killed me.
What's your favorite?