Back to selection
FILMMAKER/APPLE PRESENTS MEET THE FILMMAKER: JASON REITMAN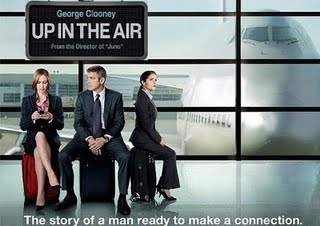 Tonight at 7pm head over to the NYC Apple Store in SoHo (103 Prince Street) for what's sure to be a lively and entertaining conversation with director Jason Reitman. He'll be talking about his latest film Up in the Air starring George Clooney as a corporate downsizer whose life of collecting frequent flyer miles, perks and no-strings-attached hookups is in jeopardy. Interviewing Reitman for the Fall issue, Scott Macaulay writes: "One of the most astonishing things about Up in the Air is the clear eye it casts on 2009 America and a workforce undergoing the shock treatment of recession, outsourcing and the creative destruction of so many of our traditional industries…. Reitman refuses to go for stock Hollywood uplift with a last line and image that's among the most resonant cinematic closers I can remember." Be sure to get a free copy of the Fall issue at the event to read the rest of the interview.
The event is open to the public.
Paramount opens Up in the Air Dec. 25.