Back to selection
FILMMAKER/APPLE PRESENTS MEET THE FILMMAKER: JOHN HILLCOAT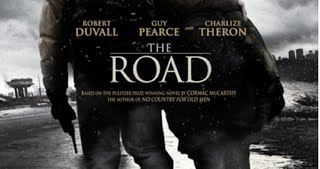 Tonight at 7pm we will continue our Meet The Filmmaker series at the Apple Store in SoHo (103 Prince St) with a discussion with The Road director John Hillcoat. Based on the Cormac McCarthy best-selling novel, the film stars Viggo Mortensen and Kodi Smit-McPhee as a father and son trying to survive in a post-apocalyptic world.
For the Fall 2008 issue we were granted an exclusive visit to Hillcoat's edit room to talk to him as he put the finishing touches on the film. "The material doesn't shy away from the worst aspects of humanity, yet what's unusual about it is that it also has a sentimental love story at the heart of it, in a world that's dark and brutal although believable," says Hillcoat about the film. "It's tricky, but it's real and that's why we decided to shoot it on location. The book had a real immediacy about it in that this is exactly how people would behave." Read more here.
Event is open to the public.
The Weinstein Company opens The Road Nov. 25.