Back to selection
VARIETY REVIEWS GOTHAM WINNER YOU WON'T MISS ME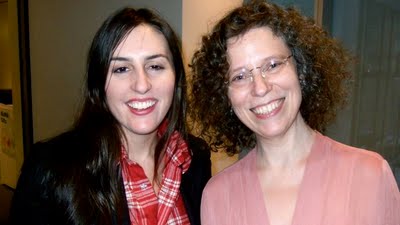 Alone among our Gotham "Best Film Not Playing at a Theater Near You" nominees was the winner, You Won't Miss Me, because it was the sole film not to have received a Variety review. That was nicely remedied tied its win, as Ronnie Scheib caught up with the film and had this to say.
Ry Russo-Young's sophomore outing, You Won't Miss Me, circles, tracks and finally zeroes in on Shelly (co-scripter Stella Schnabel, daughter of helmer Julian), a troubled 23-year-old Gothamite newly released from a mental institution. Quasi-experimental pic unfolds in nonchronological, unconnected moments, its heroine's day-to-day existence lacking the internal structure that might tie scenes together. But Russo-Young's cubist technique infuses these moments with immediacy and presence, greatly aided by Schnabel's standout perf. Winner of the Gotham Award for Best Film Not Playing at a Theater Near You, this powerful, iconoclastic pic could gain a cult following. Adventurous distribs, take note.
Read the complete review at the link.
(Pictured, Russo-Young, left, with last year's "Best Film Not Playing" winner, Nina Paley, director of Sita Sings the Blues, at MOMA on Tuesday.)