Back to selection
The Canon Rebel T2i: The No-Excuses Camera?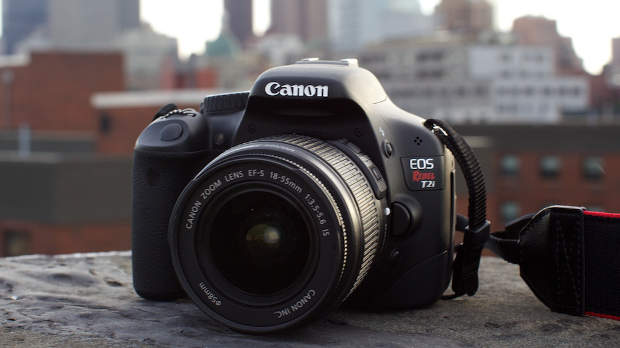 At Filmmaker we've been interested in the use of the new DSLR cameras — the Canon 5D and 7D, and the Nikon D90 — by filmmakers. Now, if ProLost's Stu Maschwitz is correct, a lot more filmmakers will be experimenting with these video-recording still cameras. He dubs the Rebel T2i (also known as the 550D) the "no more excuses" camera due to its combination of price — $799! — and features carried over from the more expensive 7D. He writes about it in reference to the Canon HV20 video camera:
I marked the Canon 7D as the real arrival of HDSLR cinema. The price, the frame rates, and sensor size all made great sense, and video finally earned it's own button, more or less. There are still big problems with it of course, but they can be worked around. I'd hate to be working around them with a paying client over my shoulder, but for my personal work, I don't mind. And if I get really stuck, I do have an actual video camera lying around here somewhere.

It seemed to me that no sooner had the HV20 come out that it was rendered obsolete by subsequent models, and its priced dropped from affordable to ridiculous. We went from "no more excuses" to "seriously, what more do you want" in a matter of months.

With the Rebel, HDSLRs just hit that point. If you have any interest in what they can do, there's now a camera that you can buy for less than the cost of a decent tripod.

In fact, depending on how it performs, the Rebel may just be the new sweet spot. In the same way that the 1D Mark IV's $5,000 price tag accounts for a bunch of pro stills features that don't net much for the filmmaker, the shortcomings that put the Rebel at half the 7D's price are most likely all in the stills department as well. If video is your primry interest in a DSLR, the Rebel could well represent the most bang for the buck.