Back to selection
KERI PUTNAM NAMED NEW EXECUTIVE DIRECTOR OF SUNDANCE INSTITUTE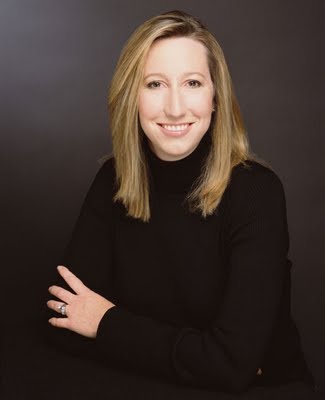 Big news out of Sundance tonight: Keri Putnam, former President of Production at Miramax Films and Executive Vice President at HBO Films, has been named the new Executive Director of the Sundance Institute. The position was previously held by Ken Brecher, who left Sundance last April.
Keri is well known to many of us in the independent community for her leadership at Miramax and HBO, where she opened the door to both new directors as well as established veterans looking to explore new ideas that wouldn't fly in the mainstream studio system. Among the films she has been involved with are Elephant, There Will Be Blood, Adventureland, The Laramie Project, Lackawanna Blues, The Diving Bell and the Butterfly and If These Walls Could Talk. Keri, who I have worked with, is smart, passionate and dedicated, and this is, I think, a great choice for Sundance. Congratulations to both Keri and the Sundance Institute.
The complete press release is below.
Los Angeles, CA – Wally Weisman, Chairman of the Board of Sundance Institute, today announced the appointment of Keri Putnam as the Institute's new Executive Director. Putnam, who recently served as President of Production for Miramax Films, the Walt Disney Company's specialty film division, has an extensive background in independent film production and acquisition, as well as years of experience in programming. Based in Los Angeles, Putnam is expected to start her new position in mid April reporting directly to the Institute's Board of Trustees.

"Keri Putnam has a passion for the arts, a leading profile in the film community, and a stellar reputation for her intelligence, creativity, collaboration and leadership at the highest levels of business," said Robert Redford, President and Founder, Sundance Institute. "Working together to expand our international presence, connect to new audiences, and experiment with emerging areas of artist support, I have every confidence Keri's knowledge and talent will be critical to the fulfillment and expansion of the Institute's mission and vision in the years ahead."

Added Mr. Weisman, "The exceptional health of Sundance Institute afforded the Board the opportunity to take its time selecting the right person for this key position. With Keri ours was a unanimous, enthusiastic decision."
As Executive Director, Putnam will oversee all programs of the twenty-nine year old, non-profit Sundance Institute, which include its Feature Film Program, Documentary Film Program, Sundance Film Festival, Film Music Program, Theatre Program, and Native and Indigenous Program. She will also be responsible for continuing the Institute's international work, initiating strategic partnerships, cultivating relationships with foundations and corporate sponsors, and growing the Institute's annual operating budget.

"Throughout my career I have witnessed the breadth and impact of the many programs of Sundance Institute, and I am both thrilled and privileged to become a part of this organization's leading work," Putnam said. "Sundance is truly unique not only for its mission but for its entire culture, brand and influence. This is an incredible opportunity for me personally and there is also tremendous potential for all of us — staff, trustees, alumni and friends alike — to explore new opportunities and expand on our global reputation. I can't wait to get started."

Well known throughout the independent and commercial film communities, Putnam has spent her career forging relationships with top producers, writers, directors and financiers worldwide. As President of Production, Putnam was responsible for all production, acquisitions, co-production and development at Miramax Films. During Putnam's tenure there, Miramax Films won or was nominated for multiple Academy Awards, including the Best Picture Academy Award for the Coen Brothers' No Country for Old Men and multiple nominee Julian Schnabel's The Diving Bell and the Butterfly. Putnam was involved with several Miramax films with ties to Sundance artists such as Paul Thomas Anderson (There Will Be Blood), Greg Mottola (Adventureland), John Patrick Shanley (Doubt), Scott Frank (The Lookout), Ben Affleck (Gone Baby Gone), Stephen Frears (The Queen) and Lasse Hallström (The Hoax).

Putnam has worked closely with international artists from North America, Europe, Asia and Africa, focusing on discovering and supporting new talent, and has worked with a myriad of Sundance Institute alumni including Julian Jarrold (Becoming Jane), Moisés Kaufman (The Laramie Project), Taika Waititi (Eagle vs. Shark), and Allison Anders (Mi Vida Loca). She also came to the Sundance Film Festival with films she supervised directed by George C. Wolfe (Lackawanna Blues), Mira Nair (Hysterical Blindness) and Jane Anderson (Normal), among many others.

Prior to joining Miramax in 2006, Putnam was Executive Vice President, HBO Films, responsible for overseeing the development and production of films for both the cable network and for theatrical release. Among the theatrical films she supervised at HBO was Gus van Sant's Palme d'Or winner Elephant. Putnam is credited for numerous HBO Emmy Award winners including Warm Springs, directed by Joseph Sargent and featuring Kenneth Branagh; The Life and Death of Peter Sellers, directed by Stephen Hopkins and starring Geoffrey Rush; Something the Lord Made, directed by Joseph Sargent and starring Alan Rickman; Empire Falls, directed by Fred Schepisi and co-starring Ed Harris and Paul Newman, and the Humanitas Prize winning The Girl in the Café written by Richard Curtis and directed by David Yates.

From 1996 to 1999, before being named Senior Vice President, HBO Films, Putnam served as Vice President, HBO NYC Productions. Under the HBO NYC banner, she was responsible for some of the division's most successful projects, including HBO's highest-rated original movie If These Walls Could Talk, directed by Sundance alumna Nancy Savoca; In the Gloaming, Christopher Reeve's directorial debut starring former Institute Trustee Glenn Close, and Subway Stories, executive produced by Jonathan Demme and Rosie Perez.

A graduate of Harvard, Putnam studied theater and began her career working for Williamstown Theater Festival, McCarter Theater, Arena Stage, the ART, and others. She lives in Los Angeles with her husband and two children.

About Sundance Institute: Founded by Robert Redford in 1981, Sundance Institute is a not-for-profit organization that fosters the development of original storytelling in film and theatre, and presents the annual Sundance Film Festival. Internationally recognized for its artistic development programs for directors, screenwriters, producers, film composers, playwrights and theatre artists, Sundance Institute has nurtured such projects as Angels in America, Spring Awakening, HOWL, Trouble the Water, Boys Don't Cry and Sin Nombre. www.sundance.org.