Back to selection
Ed Burns, New Era Distribution Pioneer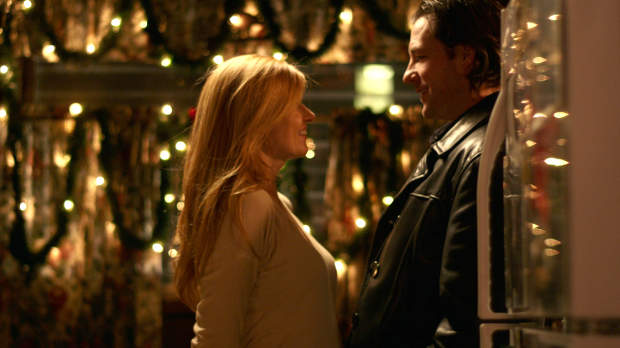 If you had asked me in the early days of Filmmaker which director would go on to be the one creating a micro-budget, self-sustaining business model, I'm not sure I would have answered "Ed Burns." His The Brothers McMullen was realized for pennies and broke through the mainstream with Fox Searchlight at its back, and from that point on, Burns seemed to be set for the mainstream studio world. He acted in Saving Private Ryan, married supermodel Christy Turlington, and embarked on a follow-up feature starring Cameron Diaz.
But here we are, nearly two decades later, and Burns is not only still doing his original thing —- charming and intimate character-based comedy/dramas — he's doing so enabled by the new manner of distribution. His latest is The Fitzgerald Family Christmas, and over at Fast Company, Steve Ramos profiles Burns in a piece hailing his "hybrid career."
From Ramos:
The traditional specialty release model of N.Y. and L.A. openings with a steady platform release later no longer works for his low-budget movies. His appearances on late-night talk shows don't help when his movies slowly roll across the country via a platform release to mostly urban cinemas inconvenient to his suburban fan base.

Encouraged by his longtime attorney, Cinetic Media founder John Sloss to take full advantage of his publicity work, Burns says he took a risk and in 2007, offered the first film to debut exclusively on iTunes, Purple Violets. Encouraged by the iTunes success with that film, Burns added VOD and day-and-date releases with his subsequent movies Nice Guy Johnny and Newlyweds and hasn't looked back since.
Burns goes on to say that he's continuing to experiment with new models, one of which will be an episodic web series leading to a feature:
After his work with Fitzgerald is over, Burns starts work on the return of Jack, Patrick and Barry as the three Irish American New Yorkers in the Brothers McMullen sequel. There's also a series of 12 short web dramas titled Winter Spring Summer Fall starring Burns in the leading role as a failed, fortysomething novelist and struggling freelance journalist who connects with a struggling actress. Set to start shooting in early January, Burns plans for Winter Spring Summer Fall to be his first Kickstarter project with the goal of editing all the webisodes and some additional scenes into a full-length feature for a direct-to-consumer digital sale.
In an interview here at Filmmaker about Fitzgerald, Burns attributes the success of his DIY ventures to his ability to marshall that same insistence that got The Brothers McMullen made years ago:
Look, if you want to make movies you have to just keep making movies. I am super aggressive on Twitter and Facebook, on shamelessly promoting and pushing and begging for kindness and eyeballs. It's not just for filmmakers; it's for anyone who wants to do this, whether you're an indie rock band or publishing your first e-book. You have to do it. It is a long uphill battle, but you actually do see results. That said you're not going to become a millionaire. Those days for the most part are over. You might just make enough where you feel good enough about making another movie. Look at The Black Keys. Six albums in and then they're huge, and they were making their albums in their basement. We have to look to them as like, if you're that new kid starting out, say, "Alright my fifth feature is the one. That's where I'll make my mark."
And what about production, you ask? Well, last year I looked at the ways in which Burns breaks down his $9,000 production budgets.