Back to selection
WHY IS WILLIAM FRIEDKIN TURNING INTO ALI G?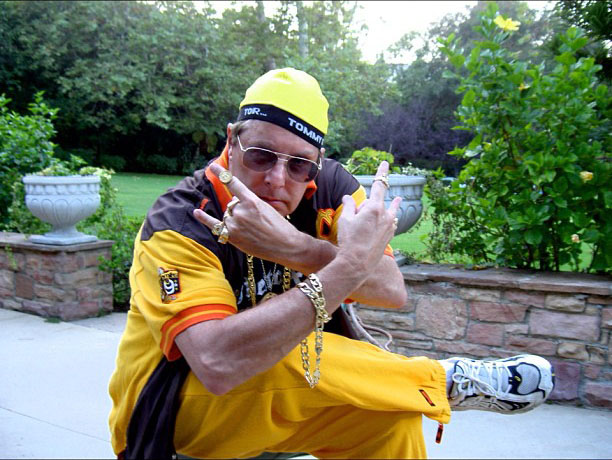 William Friedkin's first major movie in a long time, Killer Joe — a Texas noir based on the Tracy Letts play of the same name — is being released in just over a month, and as a result the legendary director has been a lot more visible. In addition to popping up at a string of festivals with the film, Friedkin is now an active presence on Twitter.
A week or two ago, Friedkin posted the above (completely mind-blowing) Instagram picture of himself as Ali G on his Twitter feed, and then at the currently running Edinburgh International Film Festival (where Killer Joe was the opening night movie) he was photographed in the following pose:
I'm completely baffled by all this. Does anybody know why Friedkin is seemingly fixated with Ali G?