Back to selection
Five Questions with The Inbetweeners Writer Iain Morris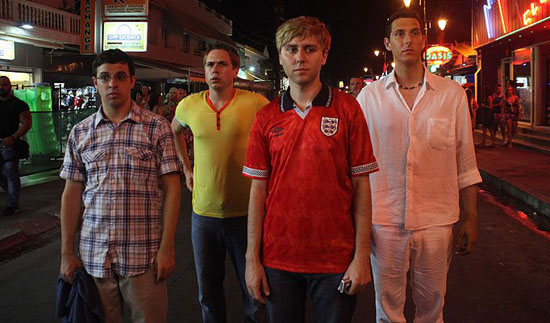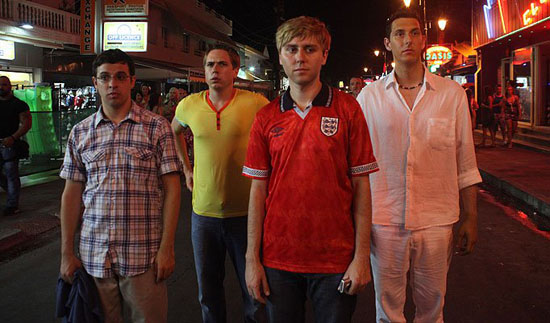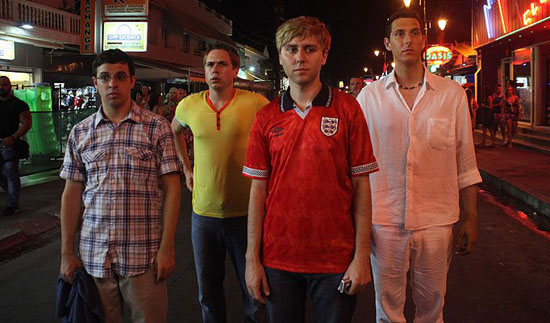 After working as a producer for British stand ups Ricky Gervais and Jimmy Carr and as a script editor for the envelope-pushing Channel 4 sitcom Peep Show, Iain Morris teamed up with fellow Carr collaborator Damon Beesley to create The Inbetweeners, a small-screen comedy series about a quartet of high-school boys who occupy the awkward middle territory between in-crowders and nerds. Starting in 2008, the show ran three seasons and gained not only a fanatical following but also a string of awards, including the Audience Award at the BAFTAs and Best Sitcom at the British Comedy Awards, both in 2010. Following the conclusion of the third and final season of the show, Morris and Beesley began work on The Inbetweeners movie, which was released in September 2011. The film took the record for the biggest U.K. box office opening of a comedy (with $21 million) and has gone on to gross $71 million in the U.K. alone. The Inbetweeners is released in the U.S. by Wrekin Hill Entertainment today.
Filmmaker: When did you start thinking about doing an Inbetweeners film?
Morris: Well, when we started the process of getting together stories and ideas before the first series we had a load from our various late teenage Mediterranean holidays. Some of them were incredible, but we knew we couldn't do justice to them in a half hour format or with the TV budgets. But, because of the embarrassment (literally) of riches, we thought that if we ever got asked to write a film we'd like to make a film about a lads holiday abroad. As the show got more and more popular, the more we thought we might get a chance to write the film. Then when we really thought about it, it seemed madness to not use the characters and brilliant, brilliant actors we'd loved working with over the previous few years as the leads.
Filmmaker: What were the difficulties or challenges of moving from a 25-minute format to a feature length format? Was it easy to change gears?
Morris: It wasn't easy, for sure, but it was a fun challenge. We really just wanted to scale it up. We had no intention to make an arthouse or "small" film, so the whole time we were aiming for scale — in the locations, in the set pieces and mainly in the emotional highs and lows that we subjected the characters to.
Filmmaker: Did you look at other films that were spun off from TV series in order to look at what worked and what didn't? Were there any that were inspirational to you?
Morris: Yes, we did to a degree. I think In The Loop was brilliant. It also took what was great about the TV series and gave it cinematic scale in the story. We also talked to friends who had written films after TV and listened to a lot of their advice, but mainly we wanted it to be judged as a film and so we looked more to comedy films that stood alone.
Filmmaker: It's become a widely held view that it's easier to tell good stories on TV than in film. After this experience, do you want to do more movies or return to the small screen?
Morris: I'd love to do more of both, to be honest. I think there is quite a difference, and I'd like to have fun with both because I think you can tell different stories and play with characters in different ways.
Filmmaker: You directed the camping trip episode of The Inbetweeners. Do you want to do more directing?
Morris: Yes, please. We loved doing that — I enjoy directing. I think we've been lucky to learn a lot from Ben Palmer [who directed the film and many of the episodes] at close quarters, and I'd be happy putting that to use anywhere. For anyone. I'm available.