Back to selection
Meeting IFP's Milton Tabbot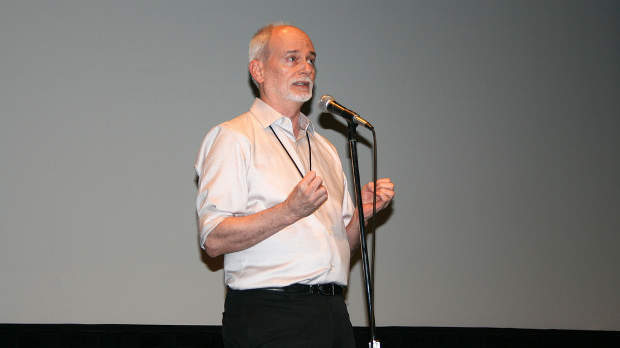 In the late spring of 2000, I found myself across a desk from one Milton Tabbot (currently IFP's Senior Director of Programming, for the unfamiliar) in an office plastered with movie posters in the West Twenties. I was a few months away from finishing college and, unsure of what exactly to do with myself, had applied on a whim to a position at an organization called the IFP. I wasn't sure exactly what this shadowy group did, but I knew I'd heard of it; the job was a marketing gig, and involved a big upcoming event called the Independent Feature Film Market (IFFM). Even though I was about to pick up a degree in the not-terribly-related arena of semiotics, I thought it couldn't hurt to put my hat in the ring.
A few weeks after sending in my resume, I came home to find a message from Milton on my machine. I called back immediately, and we chatted for a few minutes. He apologetically let me know that he really needed to fill the position immediately, but that if I was ever in New York, I should stop by the IFP office and say hello. He sounded nice enough, and I resolved to take him up on the offer as soon as I could get down to the city.
That meeting, my first with a person who actually held a steady job working in film, took place only a few weeks later and ended warmly with Milton telling me I should get in touch with a "really sharp guy" named Ryan Werner (an alum of IFP himself) who was distributing movies at a place called Shooting Gallery. I gladly took his advice, and thanks to his introduction ended up with a real job working with Ryan and Eamonn Bowles until Shooting Gallery famously collapsed a year later. Since then, I've released just shy of two hundred pictures between stints at Cowboy, Magnolia, IFC and, now, Cinedigm. Before sitting down with Milton, I don't think I even consciously knew that "distribution" was a real job.
I think about this meeting pretty much every time I see Milton, and remembered it again today while attending the 2012 edition of Spotlight on Docs. This trip to the IFP is a little different for me as, 12 years after that fortuitous encounter with a gentleman kind enough to talk about the industry a bit with a college senior, I'm beginning another career—wearing a filmmaker's badge and giving the pitch, rather than receiving it. My wife, Farihah Zaman, and I are deep in the edit of our new film, Remote Area Medical, which is my second as a director, and the first I've brought through the IFP's program. Like many other filmmakers, we're pushing to get a cut in for the Sundance deadline, looking for that last little bit of financing, and starting to think hard about what life our movie could have in the world.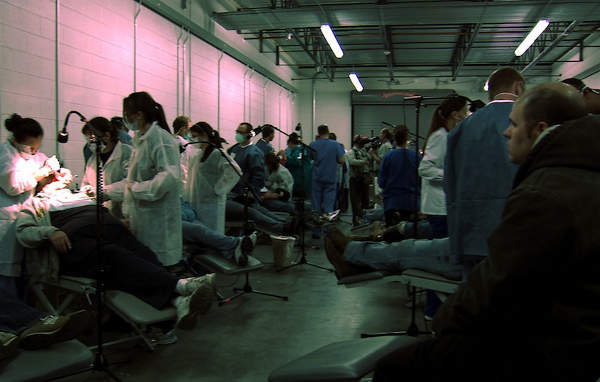 During a break in our packed schedule, I took a conference call on the ledge outside of Alice Tully Hall's Hauser Salon with my colleagues at Cinedigm about the upcoming release of our Irish horror-thriller Citadel. I looked through the glass and spied Milton and his staff scurrying about inside, directing filmmakers to their industry speed dates, the picture of a well-oiled machine. A few moments later, I glanced back in again and saw Milton and it looked as though he was…taking my picture? I'm curious to what purpose he'll put this portrait of young-ish filmmaker resplendent with lanyard and cellphone and facial scruff in the Upper West Side sun, but I hope that it inspires a legion of undergraduates who love movies and are willing to work to show up on his doorstep looking for career advice.
What the hell would I be doing now if I hadn't met Milton Tabbot in the Spring of 2000? I don't think about it.