Back to selection
Lessons Gleaned at Independent Film Week
I learned a lot about myself during IFP's Independent Film Week. I shared the experience with my brilliant/disgustingly attractive producer, Cecilia. Here is a photo of her to prove to you that I am not exaggerating.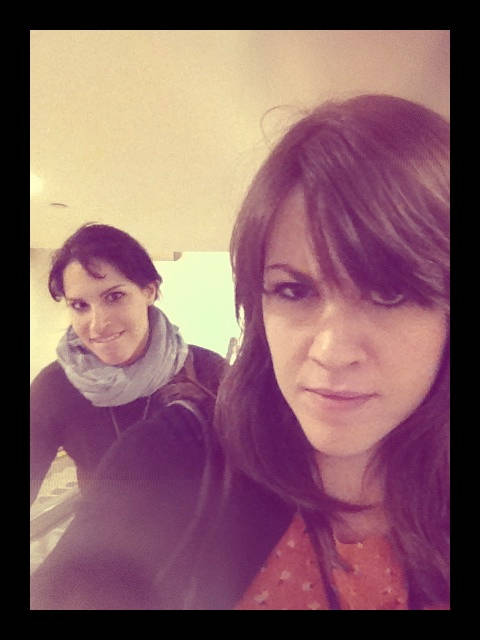 You can't tell from the photo, but she has an Italian accent. This really enhances the allure. Also, I try to photobomb as many pics of her as possible.
She's one of my closest friends. We met all the way back in undergrad when she produced a really cheesy dating-comedy I was far too proud of having written. Last week, we spent every waking moment together and it was through her eyes that I got to see some pitfalls of my personality.
LESSON #1
Apparently I have a very consistent afternoon "cranky baby period." Like clockwork, each day around 3p.m. I have a moment where I am compelled to share that I am sad and depressed; and I don't know why. These feelings can only be remedied by a nap and/or masturbation.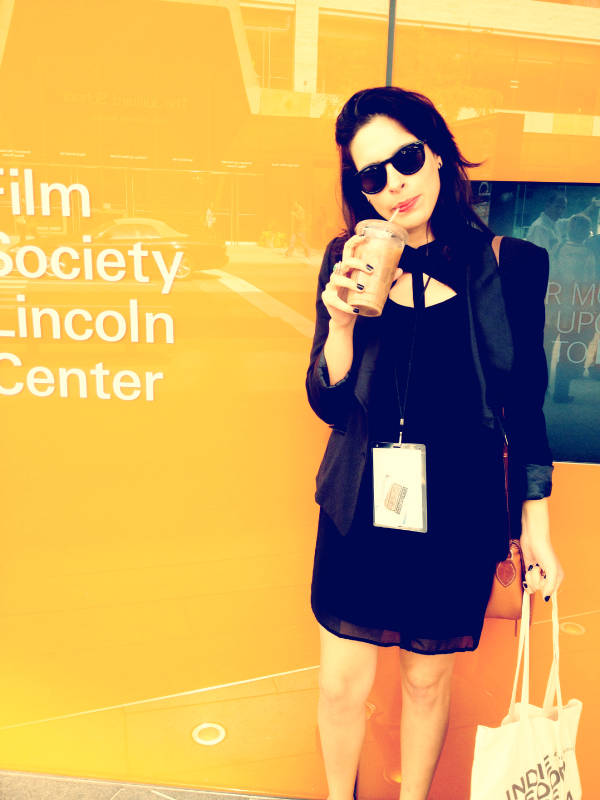 During film week, I settled for iced coffee.
LESSON #2
I'm territorial.
When I found out that our mentor, Nekisa Cooper (the producer of Pariah and one of the smartest, most generous women I've ever met) was mentoring another project at Film Week I died a little in my heart, and was far too relieved when I found out it wasn't the other lesbian project at the Narratives Lab (there's this film, Brooklyn Flee, that I feel silently competitive with for no reason other than that it's gay. It actually sounds really good).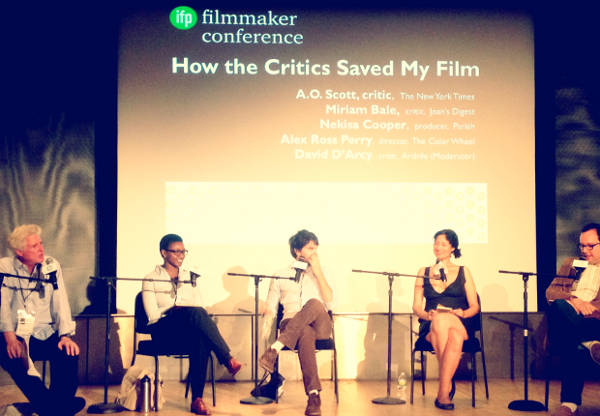 This is Nekisa speaking at a panel last week. I felt really proud sitting in the audience like, "Yeah, that's my mentor!" A.O. Scott was also on the panel and I felt silently competitive with him too.
LESSON #3
This shit wears you out.
Operating at 100%, selling yourself/your movie, being confident, comfortable and working the small talk, over and over again with more than 20 different companies in back-to-back meetings is exhausting. An incredibly efficient use of time, but holy shit is it exhausting.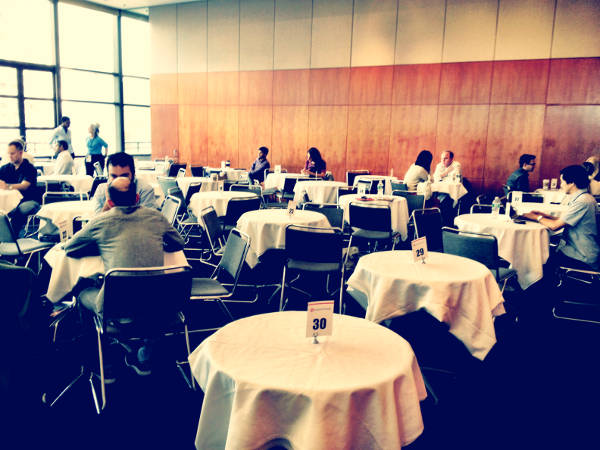 I'm not sure when this photo was taken because every time I was in this space where all the meetings took place it was completely filled with people, at least 3 to a table.
LESSON #4
I get impulsive under stress.
I almost adopted this dog during the week, between frantic trips to Kinkos. My girlfriend had to spend thirty minutes explaining why I should maybe wait a week on the decision. That night I had a dream that I left the country for 3 weeks, forgot I had a dog, realized on the plane home and then had to search all over the apartment for a dog carcass. I don't know how long it will take for me to recover from this dream, but until then I will not be able to buy a fucking plant, let alone a dog.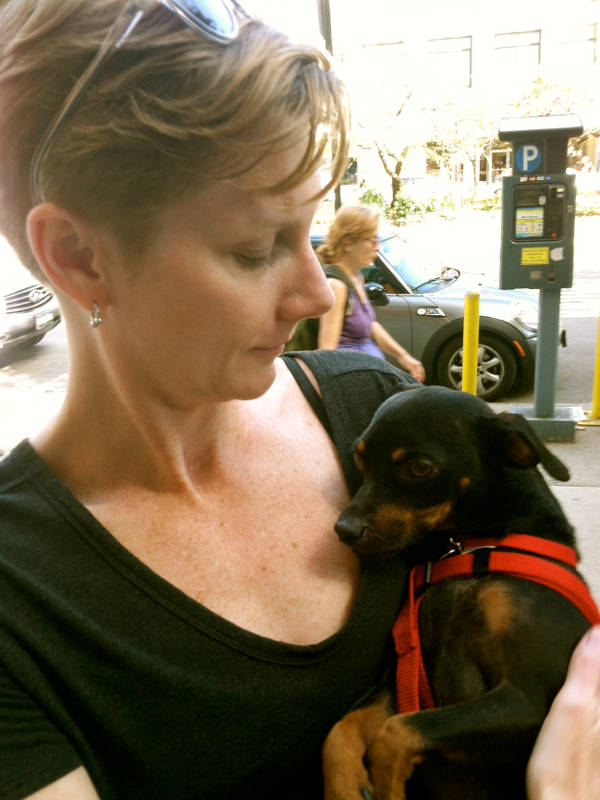 It was a no kill shelter, so at least he's not dead now.
Even without the new dog, it was an amazing week. I got great advice and insight from many sources far more experienced than I am. Most importantly, I learnt a lot about the film I want to make through the process of pitching it about a hundred times. That was maybe the largest take away I'm feeling at this point.
Thank you IFP, thank you fellow participants and thank you iced coffee.